A Russian immigrant who knew the Boston Marathon bombers and was expected to testify in Dzhokhar Tsarnaev's death penalty trial has gone missing, a defense attorney has revealed.
The mystery involves Mogomed Dolakov, an immigrant from the Russian Caucasus region who got to know the Tsarnaev brothers while they all lived in Cambridge, Massachusetts. He was interviewed several times by FBI agents after the April 15, 2013 attack, telling them he met Tamerlan Tsarnaev at a mosque and recognized right away that he was a "radical" Muslim.
Dolakov recalled chatting with the elder Tsarnaev about a suicide bomber who had killed a police officer, and told the agents that Tamerlan had said he considered the killing acceptable because the cop was an infidel, according to FBI reports read to the jury Tuesday.
Three days before the bombing, Dolakov told the agents, he went to a gym with the brothers, and noticed that several items in their car were covered by a white sheet, according to the reports. After they finished working out, they went to Tsarnaev's house, where Dolakov said he and Dzhokhar Tsarnaev chatted. Dolakov told the agents that the younger brother said he "wanted to visit Russia and was tired of America."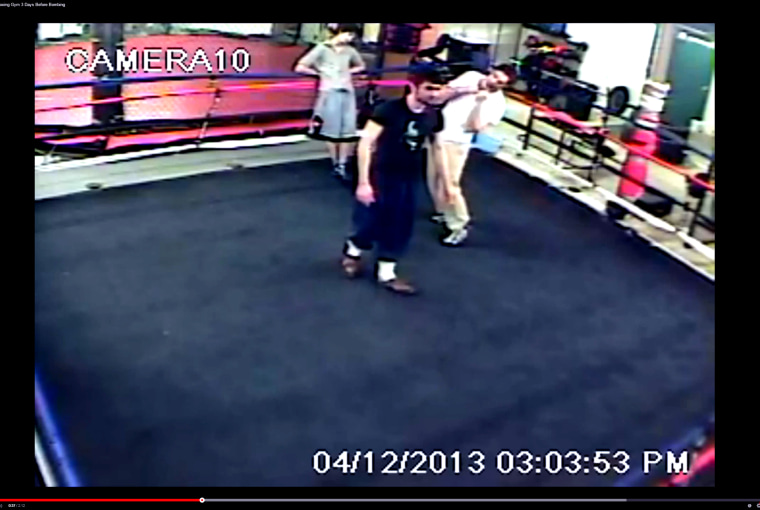 The reports were not admitted into evidence, and the jury — which is considering whether to sentence Dzhokhar Tsarnaev to death — will not be able to hear or read from them again. Tsarnaev's defense team used them in an attempt to portray Tamerlan Tsarnaev, who died in a shootout with police, as the driving force behind the bombing, a strategy they hope will persuade the jury to spare Dzhokhar Tsarnaev's life.
But the defense team was not able to have Dolakov testify because it could not find him — and neither could the government, one of Tsarnaev's lawyers told a judge during a sidebar discussion Tuesday.
"Maybe he just wants to move on with his life," the defense lawyer, Miriam Conrad said, according to a transcript of the sidebar, which the jury did not hear.
In that same sidebar, lawyers discussed another immigrant friend of the Tsarnaevs who had also become a problematic witness.
That friend, Viskian Vakhabov, told FBI agents after the bombing that his parents knew the Tsarnaevs' parents, and that he often partied with Tamerlan Tsarnaev until he became more devout. In the sidebar, prosecutor William Weinreb revealed that Tsarnaev called Vakhabov on April 18, 2013, after the brothers, on the run from authorities, ambushed and killed an MIT police officer.
But Vakhabov gave investigators "quite inconsistent statements about what that conversation was about, and about what Tamerlan Tsarnaev may have asked him or said to him," Weinreb told a judge during the sidebar.
Any attempts to clear things up seem to have failed. Valkhabov refused to cooperate with a grand jury, citing his right not to incriminate himself, Weinreb told the judge.
IN-DEPTH