The release of Army Sgt. Bowe Bergdahl from captivity in Afghanistan has reignited questions from some about the circumstances of the soldier's disappearance five years ago.
Bergdahl was the only American soldier being held in the country until he was exchanged in a swap deal on Saturday for five high-ranking Taliban figures from the Guantanamo Bay detention facility.
His freedom was celebrated by his family and the Obama administration. But others — including some members of his own platoon — have reiterated their long-held concerns over the events surrounding his June 2009 disappearance.
The 28-year-old sergeant vanished from a military base in Eastern Afghanistan with little more than a compass and a bottle of water. Considerable resources were diverted to try to find the missing man, and several of his fellow soldiers were killed trying to find him.
"I was pissed off then and I am even more so now with everything going on," former Sgt. Matt Vierkant, a member of Bergdahl's platoon when he went missing, told CNN. "Bowe Bergdahl deserted during a time of war and his fellow Americans lost their lives searching for him."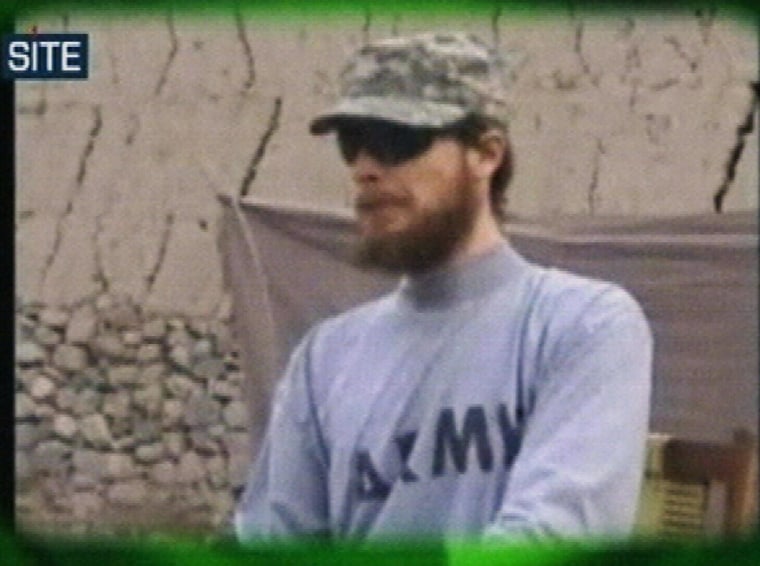 An online petition and several Facebook groups were set up following Bergdahl's release, calling for him to be brought to justice for what they alleged was a dereliction of duty.
"He is not a hero and is directly responsible for several military members death," read the petition, which by 4 a.m. ET had more than 1,500 digital signatures.
"Bring punishment to Bowe Bergdahl and let the public know that the military holds all members to the same standard."
One of the Facebook groups claimed to have been set up by Bergdahl's former "battle buddies" who had "first hand knowledge of what took place" on the day of the soldier's disappearance.
Defense Secretary Chuck Hagel declined to comment on reports that the sergeant had walked away from his unit. Such matters "will be dealt with later," Hagel said.
The defense secretary pointedly described Bergdahl as a "prisoner of war."
While some questioned the circumstances Bergdahl's disappearance, others, including prominent Republicans, were unhappy with the manner of his release, claiming that the swap deal amounted to negotiating with terrorists and effectively put a price tag on the heads of all U.S. servicemen.
The reclusive Taliban leader Mullah Omar who described the men released from Guantanamo Bay as "important commanders of jihad" and declared the swap a "great victory."