In Hailey, Idaho, the hometown of freed U.S. soldier Bowe Bergdahl, the joy at his release has turned for some into shock and fear — the fear of picking up the phone.
That's because some town officials have been deluged with angry calls from people who think that Bergdahl is an Army deserter or traitor who doesn't deserve a hero's welcome.
Jane Drussel, the president of the Hailey Chamber of Commerce, has been fielding dozens of angry calls.
"Well, (I feel) disappointment number one, just absolutely total surprise at how bad some of them are," she told NBC News on Tuesday.
When the news that Bergdahl had been freed from five years of captivity in Afghanistan in exchange for five Taliban commanders broke on Saturday, most reactions were happy, but the nebulous details of how he wound up in enemy hands in 2009 has caused some — both civilians and military — to turn against him and his family.
"Saturday and Sunday were days of rejoicement, we were all so happy that at last after five years, that Bowe had been released," said Drussel. "Happy for him and happy for his parents who we lived with day in and day out and saw the hurt and the weariness from the venture of trying to get their son released."
"All these five years, never a word of any negative nature whatsoever. And now, after two days, I was shocked when late at night, watching (TV) I started seeing the dragon's head roar. Comments that are just off the wall."
"You know, we're Americans, and we need to act like Americans, and to me that's un-American."
Drussel said many of the calls are cancelling trips to the town of about 8,000.
"Well, number one is, how dare we as a community support someone who in their mind they're thinking of as a 'deserter,' a traitor. That they had plans to come here on their vacation, they're no longer coming, they're cancelling their reservations."
"I just find that shocking," she said. "You know, we're Americans, and we need to act like Americans, and to me that's un-American. Let things play out, and if there needs to be action taken, I'm sure it will be taken. But that's not the city of Hailey's responsibility."
She said the staffers at the Chamber of Commerce, and at a store she runs, don't know how to deal with the vitriol.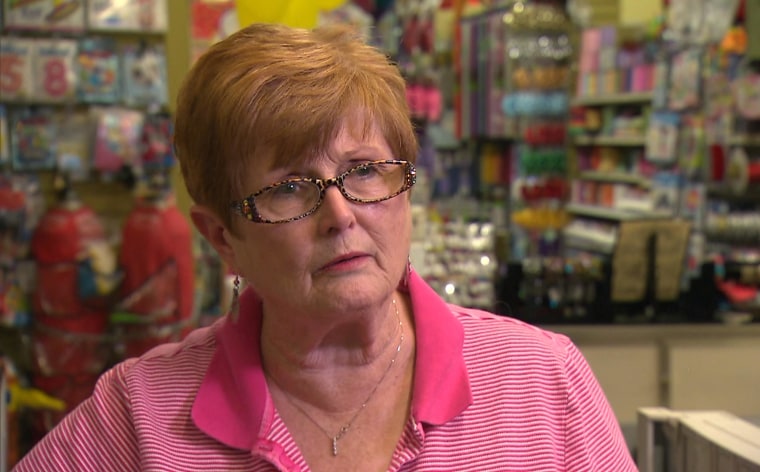 "(We're) really surprised at the people who are calling — they are hate calls, they're not just people voicing an opinion," she said. "The girls just don't even... we're all just absolutely in shock, we don't know how to respond to that to tell you quite truthfully."
For its part, the Army has sent mixed messages by first saying they were promoting Bergdahl — who was never declared AWOL — but then announcing on Tuesday that they could still pursue an investigation against Bergdahl for leaving his post.
The mayor of Hailey has asked people to reserve judgement.
Mayor Fritz Haemmerle released a written statement saying the city has been inundated with phone calls and emails.
The mayor said the negative comments raise some important points, but he asked that people not pre-judge Bergdahl, and instead wait for any investigation to unfold.
"The City of Hailey believes in due process, and we are very happy to let the process unfold," he said. "In the meantime, our celebration will focus on Bowe Bergdahl's release and the relief of his family and those who live here."
Stephanie O'Neil, a Hailey resident who is organizing the June 28 celebration dubbed "Bowe is Back," said that they're preparing for a crowd of 10,000 to 15,000 people, including about 2,000 bikers from Boise's POW/MIA organization.
She doesn't believe Bergdahl will be there, as he will still be recovering, but Carole King will provide the entertainment.
Hailey Chief of Police Jeff Gunter told NBC News that there will be a large security presence at the event — but wouldn't comment on whether or not they have received any direct threats.