LONDON — After the shock of Britain's vote to leave the European Union comes the anger.
It was clear outside Britain's Parliament where hundreds protested the result Tuesday night, shouting pro-European slogans and abuse.
"Down with Boris!" and "F*** Boris!" they chanted, referring to New York-born Boris Johnson. The Conservative lawmaker and former London mayor was among the leaders of the "Leave" campaign, which U.K. voters backed last week.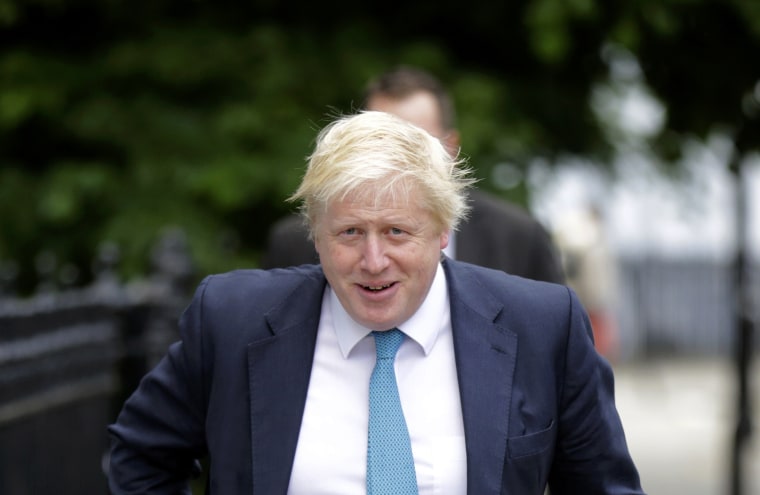 The anger was on display inside the European Parliament when the Europeans booed and accused victorious pro-Brexit politician Nigel Farage of "Nazi propaganda" and "lies."
"When I came here 17 years ago and said I wanted to lead a campaign to get Britain to leave the European Union, you all laughed at me," shot back Farage, who is the head of right-wing anti-EU U.K. Independence Party. "Well, you're not laughing now, are you?"
It was also evident on Britain's streets where there has been a spike in anti-immigrant abuse, in one case directed at an American veteran who has lived in the U.K. for 18 years but was called a "dirty little immigrant" who should "get back to Africa."
Anger, bitterness and fear are everywhere.
Immigrants in the U.K. are afraid.
Related: Could U.K. Wriggle Out of Brexit? Kerry Thinks So
One German woman who has lived in Britain for 43 years called a London radio talk show in tears, claiming her neighbors told her to go home.
But in the corridors of European power they are afraid too because this is a crisis of survival.
At stake is the survival of the political order that has guaranteed the peace in Europe for 70 years.
The European Union was founded as a means of binding France and Germany together so there would never again be war between the continent's great powers.
On Tuesday, France's far-right leader Marine Le Pen said the British vote was the biggest crisis Europe has faced since the fall of the Berlin Wall in 1989. She has also cheered the U.K.'s move and promised to push for a similar vote in France.
This time the walls could be falling in Brussels, as other countries demand a vote to leave the Union.
There is already pressure in Sweden and Denmark for such a referendum, as well as in at least three of the founding countries of the Union, France, the Netherlands and Italy.
In a clear effort to speed up the process and limit the damage still reverberating around the world, the European Parliament adopted a non-binding resolution demanding London activate the EU treaty's voluntary exit clause as fast as possible and launch negotiations on withdrawal terms with a two-year countdown to departure.
This is an existential crisis for Europe's leaders. They want to make sure Britain does not end up with a sweet deal that would encourage others to try for the same.