GIBRALTAR — "Death before dishonor!" shouted Elisa Galan from her tour bus, brandishing the wooden sword she uses to fend off monkeys.
It wasn't this tiny U.K. overseas territory's native macaques that had her so animated on a recent morning. Instead, it was the prospect of losing her homeland to neighboring Spain, which views Britain's recent vote to leave the European Union as an opportunity to regain it after more than 300 years.
"We've been through a lot with Spain, Spain has never been friendly to us. All they are interested in is the territory, they're not interested in the people," said Galan, 51. "I'm ready to sacrifice in order to keep Gibraltar British, and I'd rather die standing than live 20 years kneeling."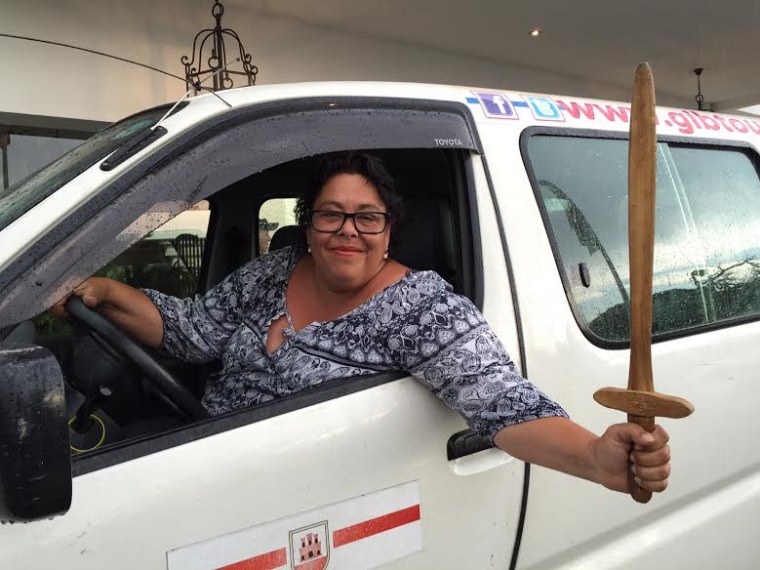 Along with such defiance, a sense of dismay has settled on the enclave as its 30,000 residents — and the thousands of Spaniards who commute in for work — wait to see how Madrid will act when Britain divorces the EU.
Gibraltar is conspicuously British, despite its location at the southern tip of Spain, less than nine miles from North Africa. It is dotted with red telephone boxes, mail boxes bearing the royal insignia and pubs with names such as the "The Angry Friar" and "The Nelson."
British police wearing tall black hats patrol streets lined with U.K. stores against a backdrop of a giant limestone promontory that gives the enclave its alternative name, "the Rock."
More than 95 percent of Gibraltarians voted to remain in the bloc in the June 23 vote — the highest proportion of any British region — and the enclave has arguably the most to fear from losing the right to EU-wide trade and travel.
Gibraltarians already complain of excessive checks and delays on the Spanish side of the border — a vital lifeline for trade and tourism — and many suspect the situation will only get worse as Madrid ramps up the political pressure.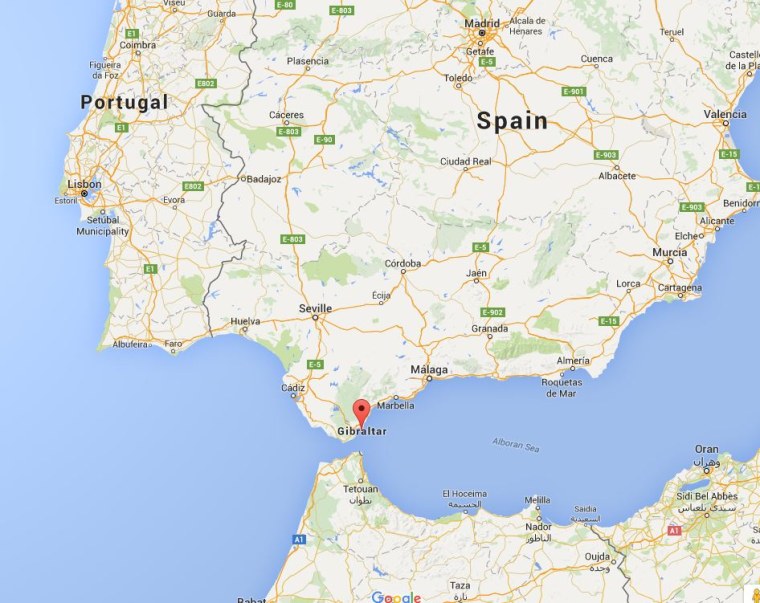 Spanish officials say the border checks are for smuggled cigarettes, which are cheaper in Gibraltar. The animosity is fueled by Spanish suspicions that enclave's thriving financial services industry is enabling tax fraud, a charge that Gibraltar denies.
"We're scared that Spain is going have little bit more control over us now … A lot of people are scared about having to get visas when the time comes," said bartender Miriam Adambery, who recently moved from a nearby Spanish town back to Gibraltar to avoid future travel restrictions.
Gibraltar's name derives from the Arabic title Jebel Tariq — or "Mountain of Tariq" — given when the territory was under Moorish rule between 711 and 1462.
About one-tenth of the size of Manhattan Island, it was captured by an Anglo-Dutch force in 1704 during the War of the Spanish Succession and officially ceded to Britain under the Treaty of Utrecht in 1713.
Related: Concrete Blocks Reignite Dispute Between Former Superpowers
Spain has since disputed the terms of that agreement, argues that the British presence violates a United Nations principle safeguarding territorial integrity.
"It's a complete change of outlook that opens up new possibilities on Gibraltar not seen for a very long time," Spanish Acting Foreign Minister Jose Manuel Garcia-Margallo said in the hours after the British referendum.
He added: "I hope the formula of co-sovereignty — to be clear, the Spanish flag on the Rock — is much closer than before."
Margallo's comments drew howls of protest from Gibraltarians, many of whom remember when Spanish dictator Francisco Franco shut the border in his quest to strangle the enclave into submission.
The frontier was fully reopened after 16 years in 1985 after Spanish accession to the EU, which guarantees the free movement of people, goods, services and capital between member states.
Britain has already said it would be "less able" to protect Gibraltar's interests if outside the EU.
"What we're not going to accept, what Europe and the world should not accept … is that Spain's default position is to behave like a bully boy just because the dictator got away with it," Chief Minister Fabian Picardo, Gibraltar's most senior politician, told NBC News.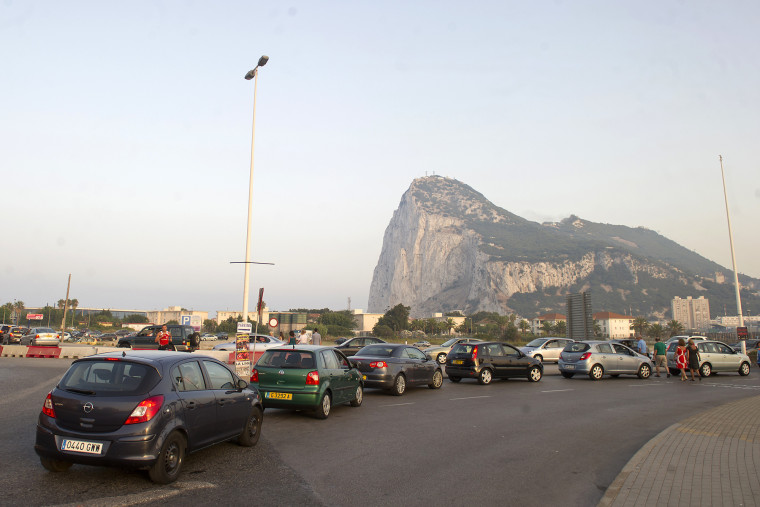 "I'm sick of saying it. Trading sovereignty is not going to happen. It's not an option. Spain had better wake up and smell the coffee … Spanish sovereignty over Gibraltar is just not going to happen. Not 0.1 percent, not 50 percent, not 100 percent," he added.
At the border, some Spaniards were not impressed with their government either. They suspect it is using the issue of Gibraltar to distract from political turmoil in Madrid after June's inconclusive election, the second in six months.
Related: 'Happy' Putin, Confident China See Brexit Silver Linings
"It's what they say all the time. Whatever little problem happens, boom! Gibraltar must return to us," said Maria Lopes, whose mother is Gibraltarian but considers herself a Spaniard through marriage.
She added: "Not even if Franco comes back from the dead will Spain be able to get its hands on Gibraltar!"