While the world mulls over the impact of the British vote to exit the European Union, travelers and the travel industry are taking stock and making plans.
For anyone who has been thinking about visiting London and other destinations in the United Kingdom, agents have a simple piece of advice: Go now.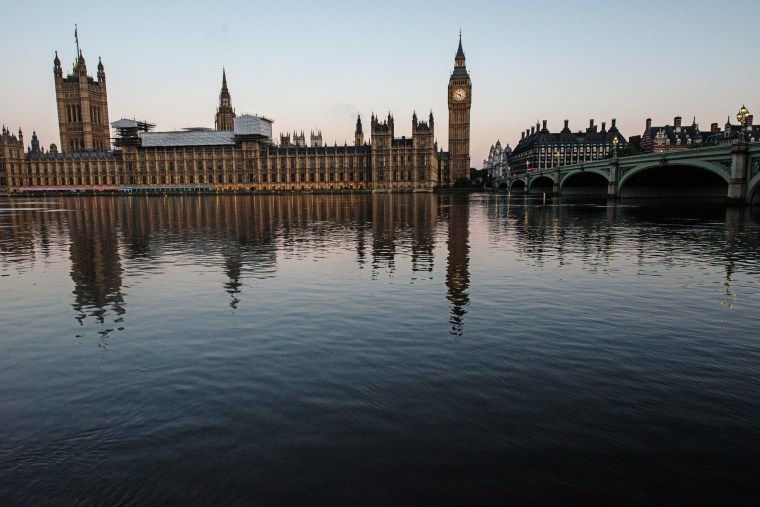 "In the short term, it will be business as usual, except tourists will probably get an even better value now than they have in decades," said Jack Ezon of luxury leisure travel agency Ovation Vacations.
The British pound took a beating after Thursday's vote, and is hovering at trading levels lower than they've been in the past 30 years.
The fluctuations led the Thomas Cook travel company and some banks to temporarily suspend foreign currency exchanges.
But wherever the pound settles, U.S. visitors to the United Kingdom — for now, anyway — will get a lot more for their travel dollars, especially in London, a traditionally expensive city for visitors.
"There is no better time to visit the U.K.," Ezon said. "Prices are now 10 to 15 percent lower than last week and 30 percent lower than two years ago. Go now — and go for that better room while you can afford it."
Attraction admissions, hotel stays, meals, shopping and other purchases are at least 10 percent cheaper now, said George Hobica of Airfarewatchdog.com, noting that now is a good time to buy pounds for any upcoming trips.
And "if you pre-booked a hotel or other land arrangements, check to see if you can rebook at a better price now that exchange rates have been hammered," he added.
Although many airline stocks dipped in the wake of the Brexit decision, airfares to the U.K. currently aren't expected to spike and, in fact, may dip deeper as well, experts said.
"One reason airfares from the U.S. to Europe have gone down so much this year (already) is because they're not coming over here," Hobica said.
And because now "fewer Europeans and Brits will visit the U.S. than ever, expect airfares from the U.S. to Europe and Britain to go even lower," he added. "The day after the Brexit vote, we saw airfares to London on Virgin Atlantic and other airlines for fall travel reduced to $500 round-trip."
Those deals-savvy buyers willing to book a ticket a few months ahead may find even better fares.
While the U.K. market currently only represents 10 percent of WOW Air's business, the Icelandic discount carrier has been aggressively expanding the number of U.S. cities it serves with rock-bottom — sometimes $199 one-way — fares to Europe.
"Market uncertainties have also put pressure on oil prices, which we think remain in the current range for some time," said Skuli Mogensen, WOW Air founder. That's "allowing us to continue to offer these great fares."
Related: How to Protect Your 401(k) from the Brexit Fallout
The United Kingdom may not officially leave the European Union for at least two years, so for now, many travel plans and strategies, such as using London as a travel hub, can stay the same.
"Today, you can travel from London to Paris without going through immigration, and taking the Eurostar is as simple as commuting from New York to Washington," said Ezon of Ovation Travel.
But, he warned, once the U.K. breaks from the EU, "you'll most likely have to go through immigration and customs between borders. And that will make it a lot more cumbersome and time consuming."
"The day after the Brexit vote, we saw airfares to London ... for fall travel reduced to $500 round-trip."
After the U.K.-EU breakup, Ezon worries that hotel rates, tour and car driver rates, food costs and other travel expenses may rise in Britain if non-British citizens end up losing their service industry jobs and the cost of labor rises.
That's all the more reason to make travel plans now, he said — and don't just limit yourself to the United Kingdom.
"Hotel occupancy and rates will likely decline in markets that rely heavily on British business but trade in another currency," said Ezon, "So think Barbados, Maldives, Dubai.
Related: Alan Greenspan Calls Brexit 'the Tip of the Iceberg,' Says Euro is Failing
Some travelers and travel companies are already making their move.
"We're buying lots of pounds," tweeted Jonathan Epstein, of Celebrated Experiences, which books luxury travel to the U.K., Ireland and Italy.
"Just booked a trip to Belfast, where it is 10 percent cheaper than before Brexit," Kendall Creighton of the travelers' rights group FlyersRights, posted on Twitter.
"Other EU sights were high on the wish-list, including Amsterdam, Belgium, Stockholm, the Alps and Transylvania. But we're taking full advantage of this sale."