MARGATE, England — Over pints of beer, taxi driver Michael Dow and his friends have marked milestones on the road to Brexit at the Belle Vue Tavern in this once-prosperous seaside town.
But 18 months later, their mood has shifted from jubilation to anger and despair.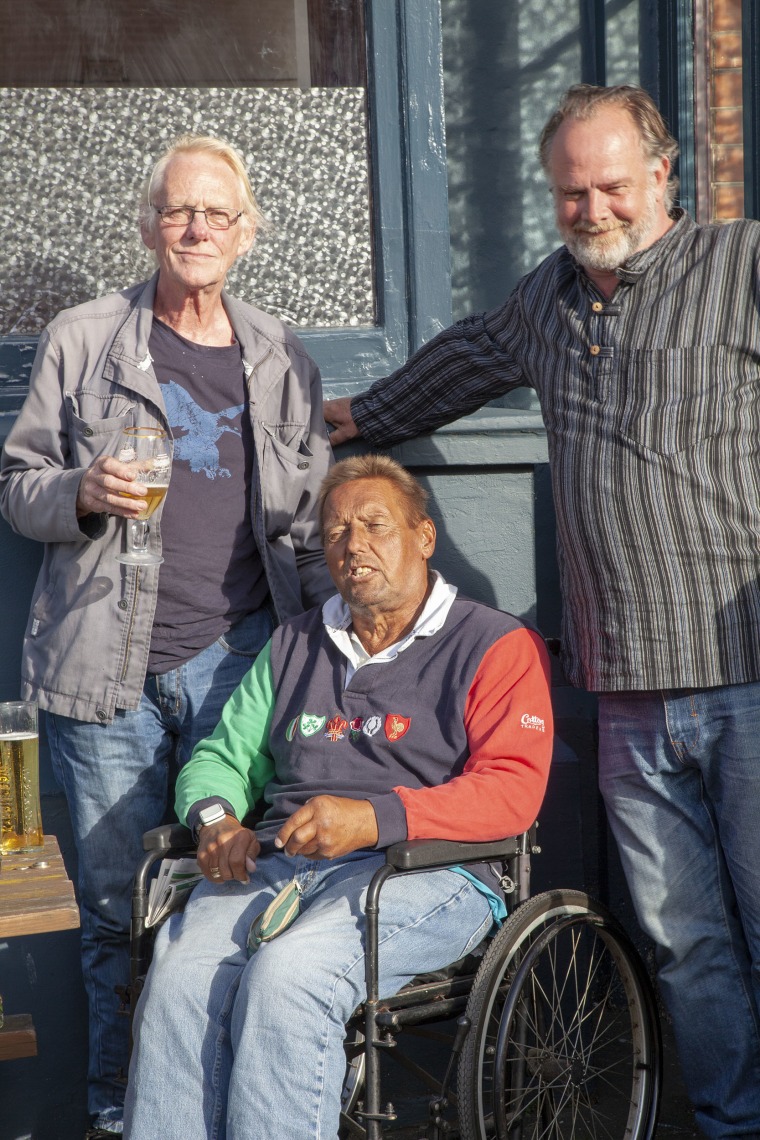 "I voted to leave, but I didn't vote for a shambles," Dow said recently from the same pub in Margate, the biggest town in the Brexit-voting heartland of Thanet on England's southeast coast.
The U.K. is due to quit the 28-country trading and political bloc in just six months, on March 29, but British and European leaders have yet to agree on a plan for an orderly exit.
Prime Minister Theresa May's grip on power is weaker than ever after her latest proposals were rejected by the E.U. and hard-line lawmakers within her own party have threatened to rebel.
NBC News visited the Belle Vue Tavern as May triggered the two-year countdown to the U.K.'s departure.
Paul Diggins, an unemployed military veteran, was in the pub that day — March 29, 2017 — and he was there again on a recent weekday. He had few polite things to say about the U.K.'s political leadership.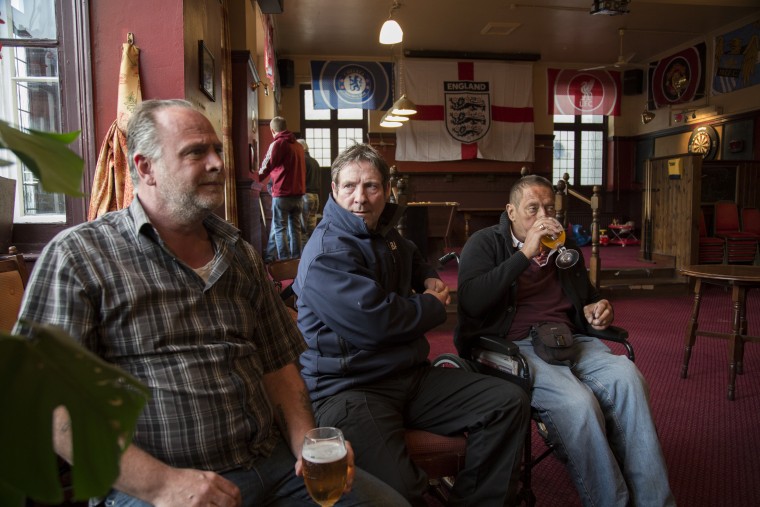 "They're all cop-outs. They're full of s---," Diggins said. "I think they're just mucking around now. There's no way Europe and us are going to agree on everything."
Almost two-thirds of voters in Thanet voted to leave the E.U. in the 2016 referendum, compared to 52 percent nationally. Around 17.4 million people voted for Brexit.
Many were convinced that repatriated powers to stem immigration, strike independent trade deals and slash E.U. regulation would boost Britain's fortunes.
But a slew of issues remain unresolved, including customs and tariffs, medicine and aviation regulation, fishing rights and the thorny problem of what happens to the border between Northern Ireland and the Irish Republic, which is part of the E.U. The border has a long history of past sectarian conflict.
The International Monetary Fund has warned of "dire consequences" if Britain leaves its closest trading partners next year without a deal defining their future relationship, including the possibility of a recession and a sharp devaluation of the British currency.
The pound has fallen more than 10 percent in value against the euro since the vote, raising import costs and making the U.K. less attractive to E.U. workers.
"We'll have to either move our business or find something else to do," said Alastair Brooks, who runs a fruit farm near Margate that relies on a small army of E.U. workers to harvest strawberries.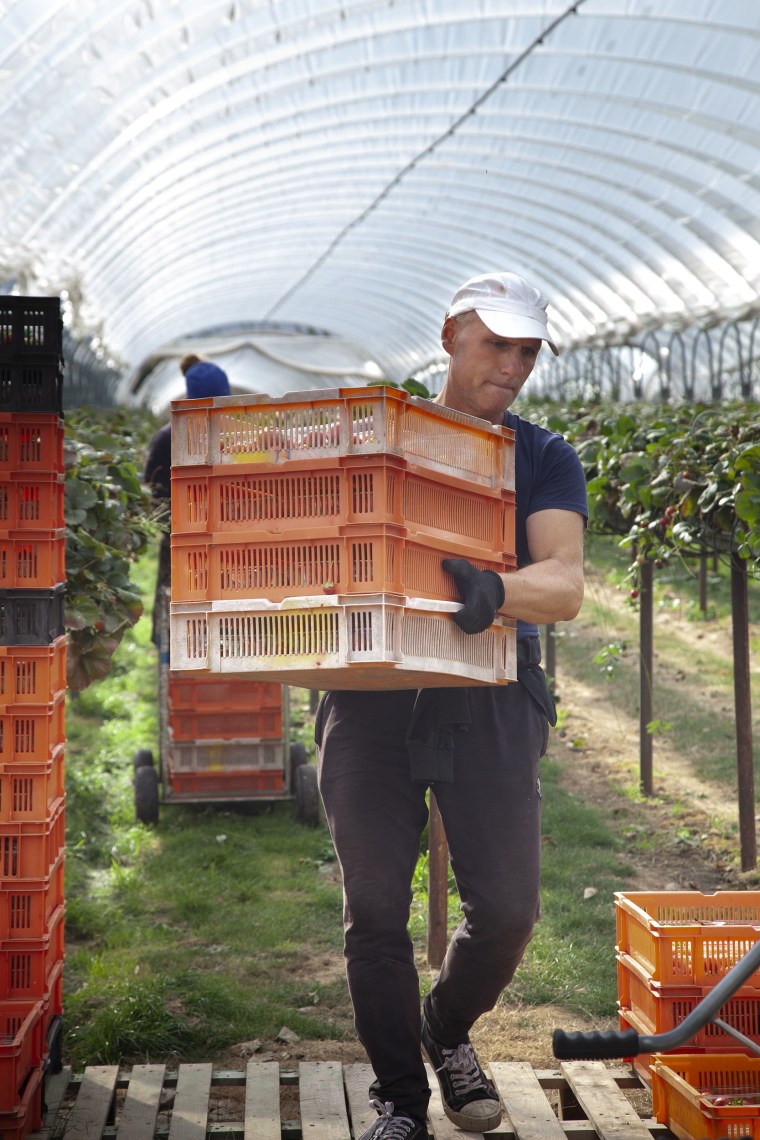 Brexit will end the automatic right of E.U. nationals to live and work in Britain, a key driver behind the vote amid a backlash against immigration.
"We are completely dependent on labor," Brooks said. "We've shelved our plans to expand next year. In fact we'll probably contract a wee bit."
Blessed with a wide sandy beach and a genteel promenade, Margate has pockets of affluence, but the seaside tourist town is still scarred by decades of decline after the advent of cheap air travel.
Windswept and crumbling with a main street of shuttered shops, many of its once-handsome Georgian townhouses are now subdivided into cheap accommodation, giving the town an air of hopelessness similar to that found in some Rust Belt areas in the U.S. that helped elect Donald Trump.
"If you look at the constituencies that really voted for Brexit in large numbers, they represented the forgotten heartlands of working-class Britain."
"If you look at the constituencies that really voted for Brexit in large numbers, they represented the forgotten heartlands of working-class Britain," said Chris Wells, a UK Independence Party (UKIP) politician in Thanet. "That frustration is still here on these streets."
Founded in 1993, UKIP has had little success in terms of getting candidates elected to the U.K. Parliament. But its entire mission was Brexit — and the party's anti-E.U. views resonated and pushed the ruling Conservatives to hold the referendum. Former UKIP leader Nigel Farage counts Trump as a personal friend.
Brexit means the U.K. will lose E.U. funding for regeneration projects, money that has helped revive Margate's old town and pay for a major art gallery, both key tourist draws.
"All the business owners I know in town are completely anti-Brexit, and they haven't changed their mind," said Liam Nabb, who co-owns a bed and breakfast.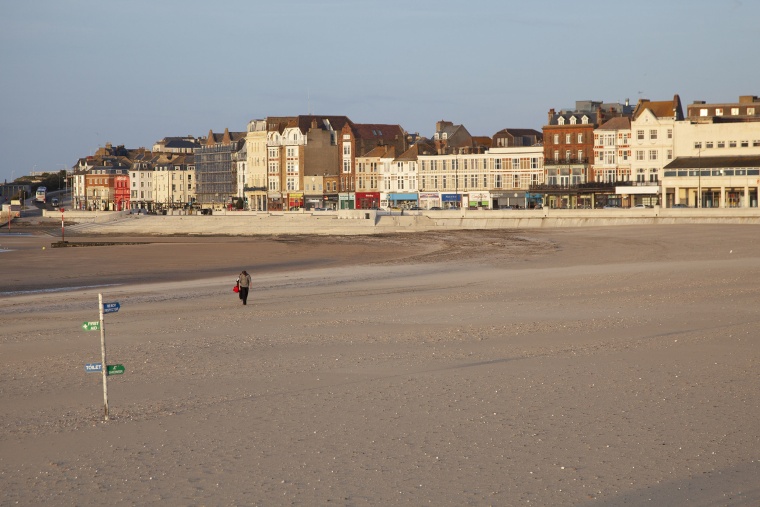 Nabb, a Briton raised in Italy who is proud of his European identity, said he felt "physically sick" after the Brexit vote and says many people are "scared" of its implications.
"We've already lost so much," he said, "in terms of our credibility, in terms of our social cohesion."
More than 300,000 people have signed a petition demanding another referendum, to give the public the final say in any Brexit deal. "We have watched the chaos unfold in Cabinet and the turmoil in negotiations with dismay and foreboding," the People's Vote demand reads. "None of us voted for a bad deal or no deal that would wreck our economy."
But for many Brexit supporters, warnings of harsh economic consequences are lies or distortions by cynical pro-E.U. elites hellbent on protecting a system that has served them well, and they oppose another referendum.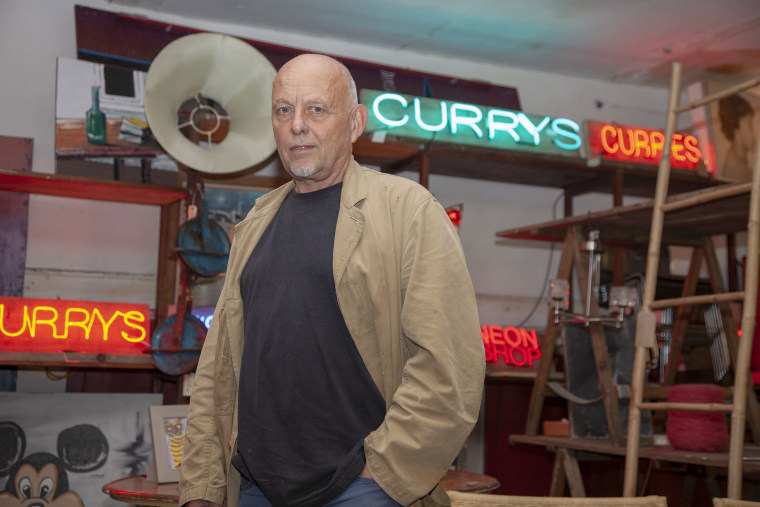 "We're going to struggle for a few years but we'll adjust," said Gary Jones, who has a stall at a vintage goods emporium. "We did well before the E.U. — I was alive back then."
A fisherman, Steve Barratt, said: "I'm fed-up of people telling me that I didn't know what I was voting for. The elites didn't like the result."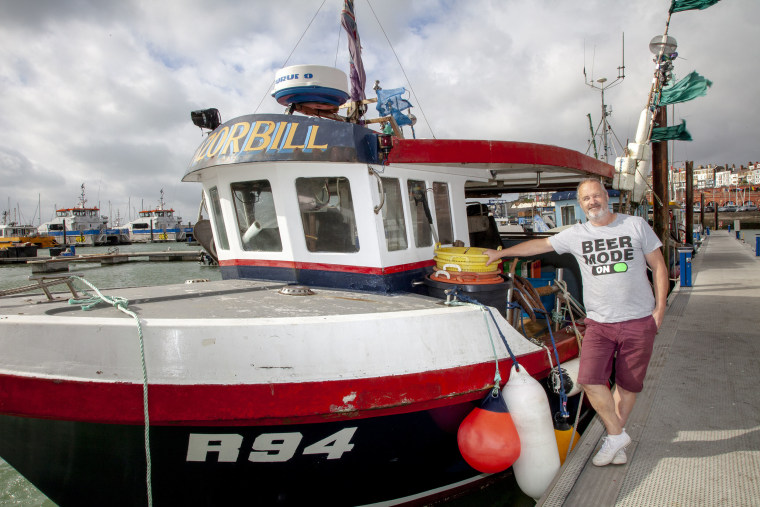 He said that May — who backed staying in the E.U. during the referendum campaign — and other politicians negotiating the divorce deal were "trying to keep us as tightly tied to Europe, their culture and their laws as possible."
Barratt added: "They're all on the gravy train. … They don't want to leave because all they're thinking about is themselves. ... Six months cannot come quickly enough as far as I'm concerned."
One of Margate's few residents with a sunny outlook is arguably its most prominent anti-Brexit campaigner.
Sitting in an apartment that has "BLOCK BREXIT" in giant letters in the windows, Rob Yates, a wind farm contract manager, said he feels "surprisingly positive."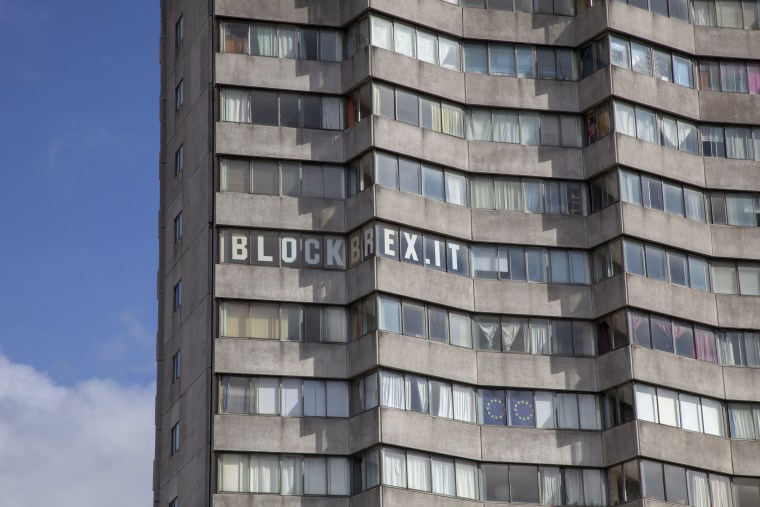 The message, high up on one of Margate's tallest buildings, prompted a threat of eviction from his landlord but also national publicity and support.
Yates runs street-level pro-E.U. information campaigns and has noted rising numbers of volunteers as well as growing public appetite for another national vote on a final Brexit deal.
"It definitely feels like momentum is changing," he said. "People are seeing reality and saying, 'Actually I want to stop this, I want to change the direction of this country.'"