LONDON — The ambitious, mop-haired ex-mayor of London and a former commodities trader who likes to drink a lunchtime pint of beer were the two most powerful forces behind Britain's shock decision to quit the European Union.
Boris Johnson, tipped as Britain's likely next prime minister after David Cameron's decision to resign, was the most recognizable figure in the "Leave" campaign thanks to his cartoonish appearance.
But it was U.K. Independence Party leader Nigel Farage, whose message about Europe's failure to tackle immigration resonated with disaffected blue-collar voters, who arguably sealed Friday's result.
Helping along the way were at least two senior members of Cameron's own government — and Britain's opposition leader, Jeremy Corbyn. The socialist was supposed to be backing the "Remain" campaign but his lackluster performance has been blamed for failing to win the support of undecided voters.
So who are the men who ended Britain's four-decade membership of the EU?
Boris Johnson
Six weeks ago, Johnson was completing his second term as mayor of London and preparing for life as an ordinary member of parliament. By Friday morning, he was the bookmakers' favorite to replace Cameron as leader of Britain's Conservative Party.
As the unofficial head of the bi-partisan "Leave" movement, he brought his trademark self-deprecation and quick intellect to the campaign.
The New York-born cyclist and classical scholar — whose full name is Alexander Boris de Pfeffel Johnson — was the most senior lawmaker to call for "Brexit."
Related: 'Nasty' Cloud Over London's 'Sunshine' Mayor Boris Johnson
Yet there was no sign of triumphalism Friday when he gave a news conference paying tribute to Cameron and urging Britain to unite behind the referendum decision.
"Above all, we can find our voice in the world again," he told reporters.
Johnson, once caught on camera dangling from a broken zip-wire during the London Olympics, is at ease with public roles and has made no secret of his ambition to be prime minister — but he is not universally popular.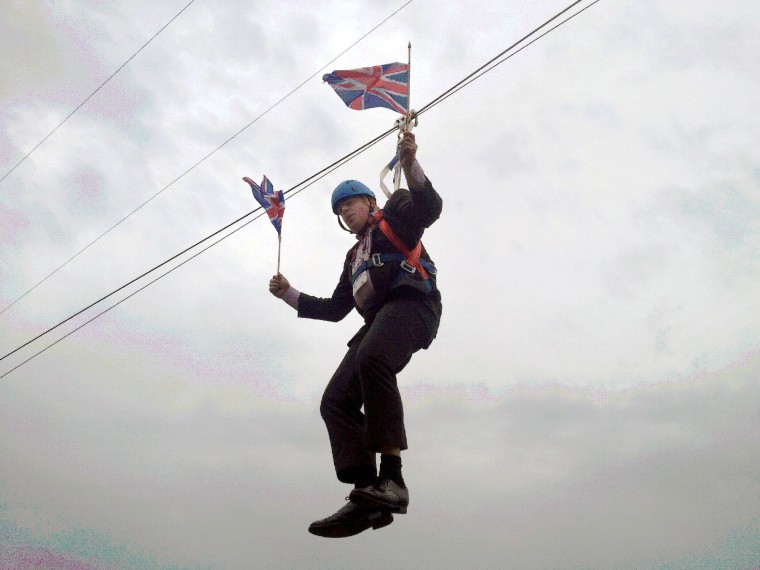 He was accused of being a "nasty piece of work" in a train-wreck television interview in 2013 and has faced questions over his personal integrity during his previous career as a reporter.
He may also face reprisals from pro-EU Conservatives angry at the toppling of Cameron, and could see his leadership ambitions thwarted by a unity candidate.
Nigel Farage
The folksy former commodities trader Farage was on the fringes of politics until a decade ago, and even after Friday's result he has no elected role in British politics.
His U.K. Independence Party was founded to campaign for Britain's withdrawal from Europe and secured 12.6 percent of the vote in the 2015 general election but only one member of parliament under Britain's constituency-based first-past-the-post electoral system.
Related: Meet Nigel Farage, the Lawmaker Who Wants Britain Out of the EU
Farage failed in his bid to get elected to the House of Commons but remained the leader of the party and became a popular spokesman for immigration-weary Britons, particularly those who blamed the EU for the recent influx of migrant labor.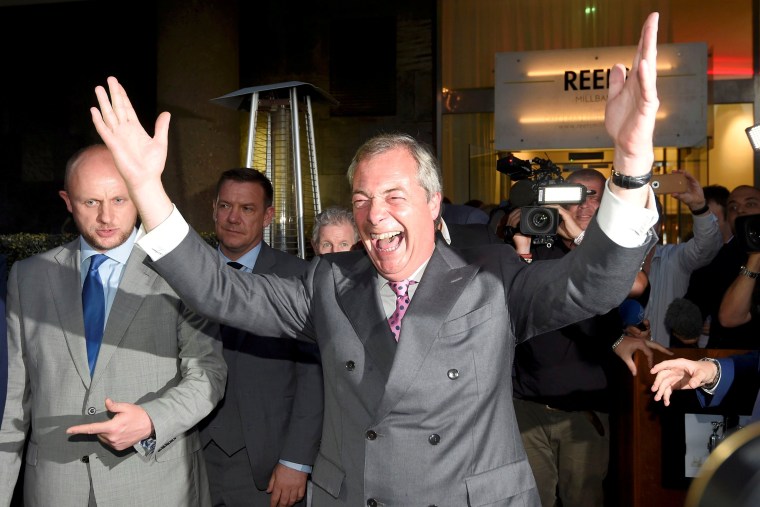 In contrast to Johnson, Farage could scarcely conceal his delight at the Brexit result and called for Friday to be renamed Independence Day.
"The EU is failing, the EU is dying," he told reporters. "I hope we've knocked the first brick out of the wall. I hope this is the first step towards a Europe of sovereign nations."
Farage is credited with shifting UKIP from a policy movement to a mainstream political party, but his emotive campaign posters blaming the EU for the migrant crisis were heavily criticized — and were even linked to the murder of pro-EU lawmaker Jo Cox.
His fondness for drinking pints of British beer on the campaign trail endeared him both to disaffected blue-collar voters in rust-belt zones of provincial England and to older, white-collar voters angry at the pork-barrel bureaucracy of Brussels.
Michael Gove
A senior member of Cameron's government, intellectual Gove brought much-needed gravitas to the "Leave" campaign line-up.
Like Johnson, he is a former journalist — his wife Sarah Vine is a columnist for the Daily Mail — but managed to steer clear of the more questionable campaign stunts.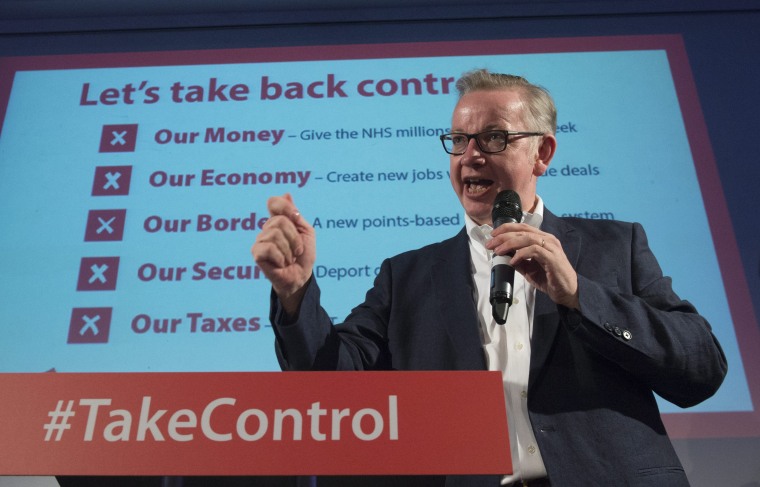 His only wobble came when he claimed EU policies on commercial fishing had "destroyed" his father's firm in Scotland. However, Ernest Gove contradicted that claim, telling The Guardian that there had been no such hardship and he had "just decided to call it a day."
David Cameron
He was the first victim of Friday's Brexit vote — announcing at breakfast time that he would stand down as prime minister — but Cameron was the accidental instigator of his own demise.
The referendum was his political gamble — a pledge that bought off the anti-EU wing of his own party in order to secure a 2015 general election victory.
He went to Brussels in early February to renegotiate the terms of British membership in the EU and secured some concessions, including a cap on government welfare payments to migrants from other EU countries, but it was not enough to prevent voters from rejecting the EU altogether.
Jeremy Corbyn, Labour Party leader
Often compared to Bernie Sanders, Corbyn's left-leaning leadership and grassroots support gives him an important influence over the vote.
Once an anti-EU figure — decrying the organization as a capitalist club — he instead supported the "Remain" campaign, saying the EU offered protection of workers' rights.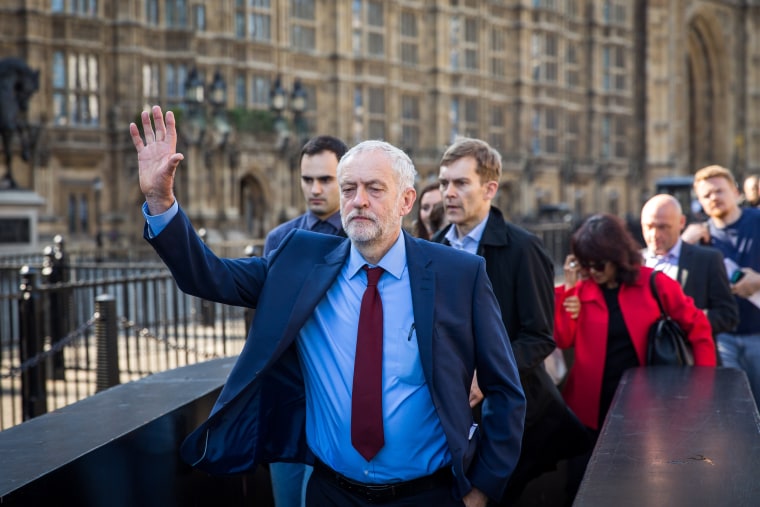 However, he was absent from many key campaign events and was accused Friday by members of his own party of failing to persuade traditional Labour voters of the dangers of UKIP's anti-immigration message.
He now faces a vote of no confidence in the House of Commons, raising the possibility that both of Britain's main political parties could be engaged in a leadership battle even as government officials deal with the fallout from the Brexit vote.