LONDON — Just across the River Thames from Big Ben and the Houses of Parliament, weary voters are once again fighting over Brexit as the U.K. election descends into a scrap over its looming divorce from the European Union.
Diverse Vauxhall is one of dozens of voter districts where the campaign is dominated by Brexit, even as both main parties agree there is no chance last year's nationwide decision will be reversed.
The issue has upended establishment politics, splitting traditional parties down the middle and leaving many voters abandoning decades-old allegiances.
Tactical targeting of electoral districts has come into play like never before.
"For the first time I can remember, I really don't know who I'm going to vote for," said Robert Letham, 70, a retired human resources manager. "I think a lot of people here will feel the same."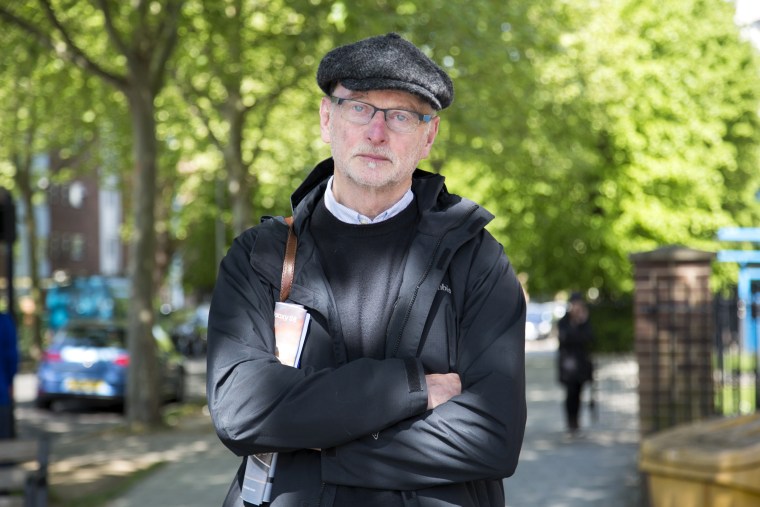 Prime Minister Theresa May called the surprise election in a risky bid to secure a larger majority in Parliament for her Conservative government, which in turn would make it easier for her to pass an eventual Brexit deal.
She currently enjoys a commanding lead in the polls — a rare political position for a mid-term leader — but the issue of Europe could still thwart her ambitions in the June 8 election.
In Vauxhall, little more than a mile from May's official residence 10 Downing Street, multi-million dollar riverside apartments sit opposite social housing and millionaires live alongside long-term unemployed.
However, its 73,000 voters are more uniform at the ballot box, choosing the left-leaning Labour party in every election for almost seven decades and with 78 percent voting against Brexit — making it the most pro-Remain area in mainland Britain.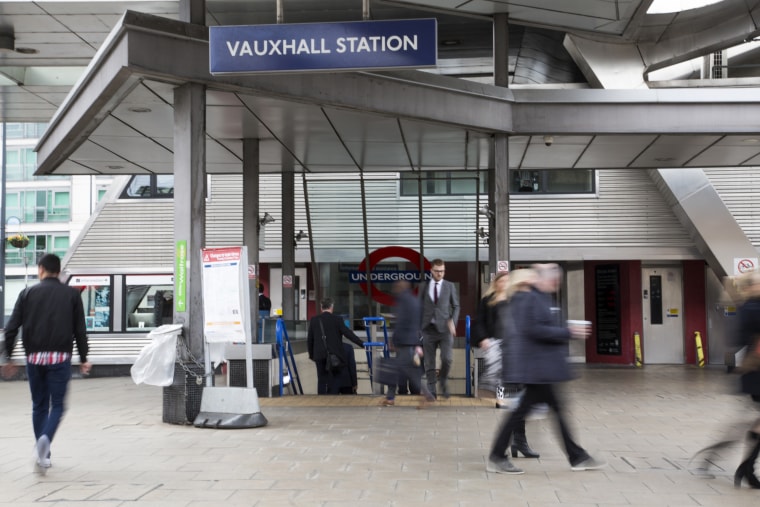 That's a problem for its veteran Labour member of parliament Kate Hoey, who is so vocally pro-Brexit that she campaigned alongside Donald Trump associate Nigel Farage, the former leader of the UK Independence Party (UKIP) who is credited with being the architect of Brexit.
It has infuriated many of her traditional voters — including Letham — and she faces a tough challenge from the Liberal Democrats who are targeting disaffected Labour voters, trumpeting their position as the only party completely opposed to Brexit.
"The referendum was a straight in-out choice, nobody was asked what kind of country we would like to live in if we left the EU," said the Liberal Democrats' local candidate, George Turner. "Parliament will vote on the terms of Brexit so it's important that Vauxhall is represented by someone who shares their views."
He may find support from the area's significant Portuguese community — including some who fear they will have to leave the U.K. unless the government can reach a deal with the EU on cross-border migration.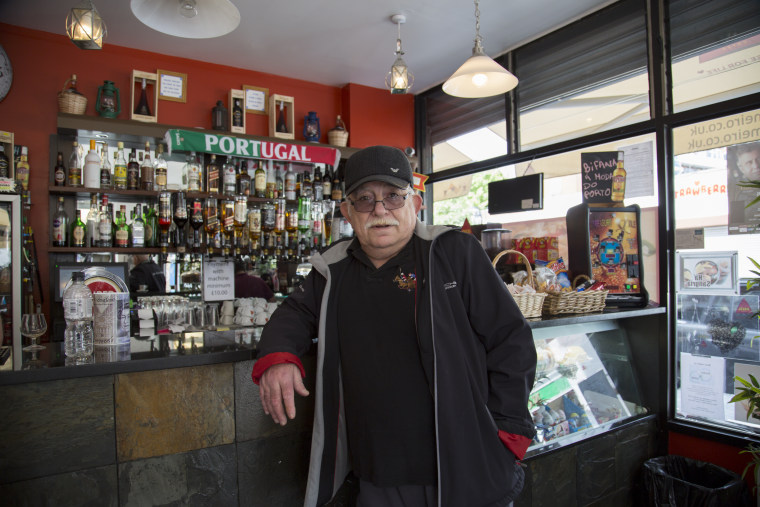 "Many people I know will have to go back," Alfredo Duarte, 69, said over an espresso at the O Fumeiro restaurant in the district's Little Portugal. "Not everybody has a British passport. Now they are stuck waiting to know if they will be allowed to stay in Britain. It is a very bad time."
"Brexit is a stupid idea and there will be big problems ahead," the Lisbon-born former bus driver added. "This area said 'no' to Brexit but our MP thinks it's a good idea. It's totally stupid."
Across the street, family-run Irish bar Nolan's has witnessed generations of immigrants.
"Now everyone wants an Irish passport so they can stay in the EU but there's a backlog of applications," said manager Mary Nolan, who sidestepped questions about her own politics while leaning against the door. "It is harder for young people, I think."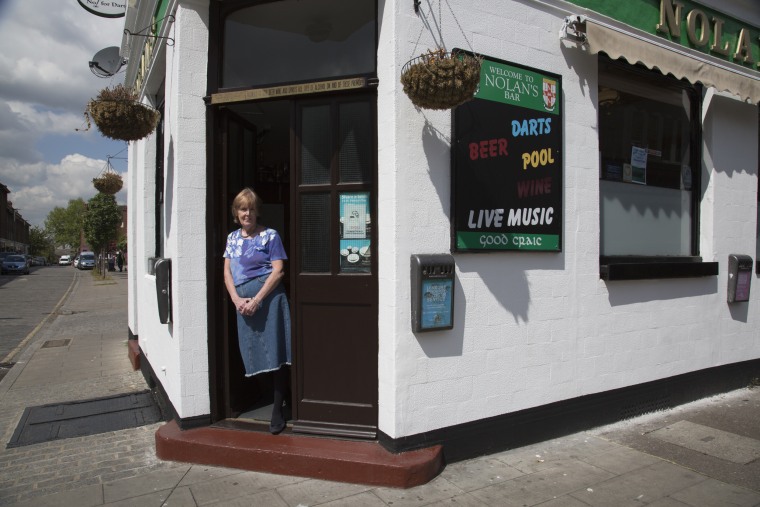 Hoey has been thrown a lifeline by pro-Brexit UKIP, which is tactically standing aside in a number of voter districts in order to help rival candidates from across the political divide who share its views on this single issue.
For example, UKIP is standing aside in London's Ilford North to help the Conservatives defeat Labour lawmaker Wes Streeting, a prominent voice against Brexit.
Instead, it is targeting the heavily pro-Brexit Boston and Skegness, in rural England, hoping to defeat the Conservative member of parliament who supported the pro-EU Remain side.
Such cross-party tactics are turning this British election into one of the most complex in memory.
"A lot of very unusual circumstances make this election quite hard to understand"
"The current state of British politics is very volatile," University of Manchester political scientist Chris Prosser said. "We've seen tactical voting before, where people have chosen the party most likely to defeat an unpopular government, but this is the first time we have seen such widespread cross-party tactical campaigning."
He added: "Elections in Britain are getting more unpredictable, voters are changing their preference between elections more than ever. Data going back decades tracking people between elections shows switching between parties is going up and up with every election so there's more volatility — and more surprises."
John Curtice, an election expert and head of the British Polling Council which represents polling organizations, said Brexit was still "disrupting party politics" even though there is virtually no chance it will be reversed.
"In particular it has disrupted Labour ever since the referendum, and it has historically disrupted the Conservatives," he said.
It was in Vauxhall — which is located on the south bank of the Thames — that ex-PM Tony Blair made his election victory speech almost exactly 20 years ago, early on May 2, 1997. "A new dawn has broken has it not?" the centrist asked a jubilant crowd of Labour supporters.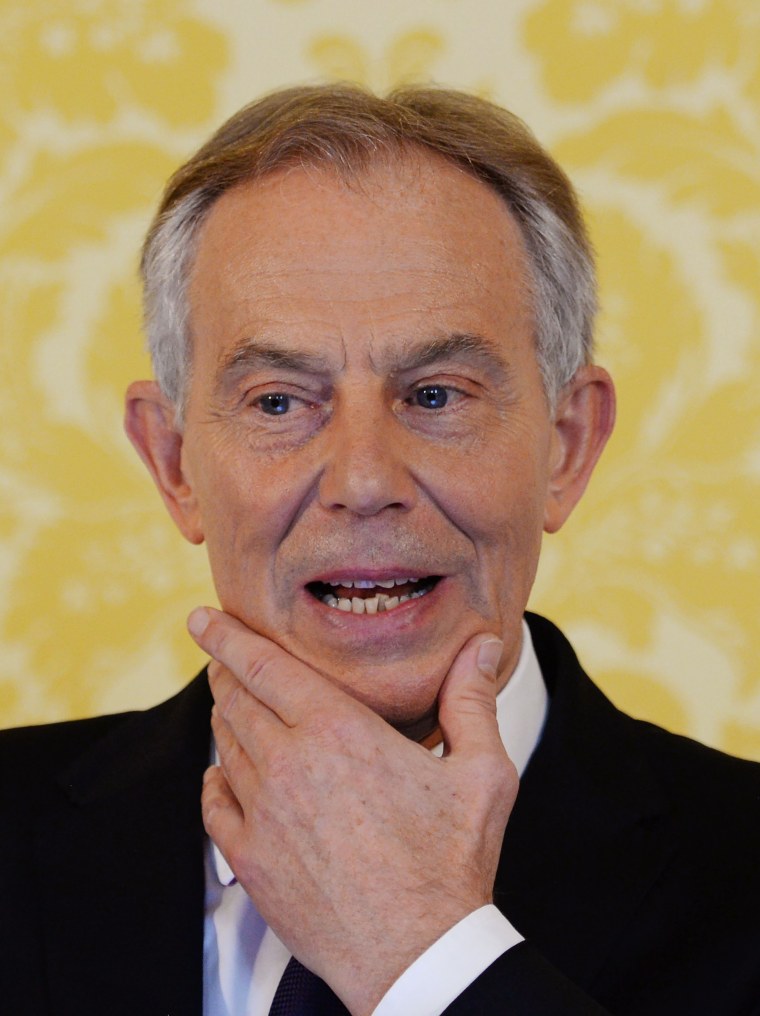 With his party now in disarray under left-wing leader Jeremy Corbyn, Blair has joined those calling for cross-party efforts to prevent May winning by a landslide — even if it means voting for other parties.
"The absolutely central question at this general election is less who is the prime minister on June 9 and more what is the nature of the mandate … because otherwise frankly this is a steamroller election," he told the BBC on April 30.
Blair said that could mean Labour supporters switching to other parties — a suggestion that would have been unthinkable until recently. "[Brexit] is something that's bigger than party allegiance, in this particular election," he said.
It has left Vauxhall's loyal Labour supporters especially torn.
"It's not just the problem of Brexit, it's about Jeremy Corbyn's leadership of the Labour party," said voter Letham, sitting in the spring sunshine. "You need a party leader to be a potential prime minister and he just isn't that at all."
Others are more loyal, even if they are angry over Brexit.
Somia Elmartaoui, 39, a local government events planner, said she was sticking with Labour and was a Corbyn supporter.
"I will still be voting for Kate Hoey despite her nonsense on Brexit," she said. "We need Labour to protect our NHS and our public services from cuts," she added referring to the National Health Service.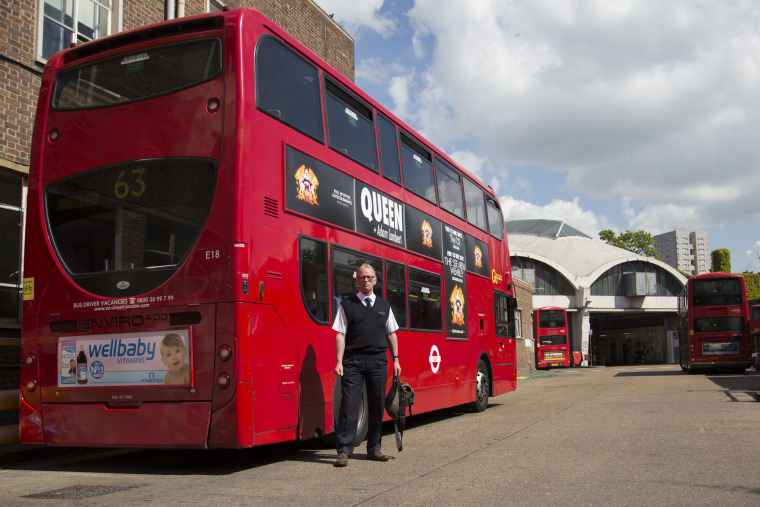 Trevor Byrne, a bus driver, said Hoey — who won by around 12,000 votes in the last election — had "a good reputation as a local MP" which could count in her favor. "I haven't voted for her before and I won't now, but I hear she's been a good representative," he said.
If current polling trends continue, experts agree there is little chance that cross-party voting will have much effect on the outcome of Britain's general election.
"A lot of very unusual circumstances make this election quite hard to understand, but not impossible to predict,"political scientist Prosser said. "Some things don't change, for example the perception of party leaders and whether they are competent."
He said May's mantra promising "strong and stable leadership" is a "clever phrase that will strike a chord with a lot of people and resonate quite well at a time of uncertainty."
However, Curtice said the situation could change if May's poll lead crumbles between now and June 8.
"If the polls putting the Conservatives on as much as 48 percent are right, then there's nothing anyone can do about it," he said. "Even if everybody voted tactically, May's lead would be unassailable. If the lead narrows, we would begin to see that tactical voting could make quite a difference. If the lead is below 10 percentage points then it starts to affect the outcome."
He added: "If May ends up with a majority of only 20-30 [seats in the House of Commons — compared to her current 17] then her whole project has failed."