LONDON — Britain on Tuesday backed a $22 billion expansion of Heathrow Airport, ending 25 years of indecision and promising to boost global trade links following the vote to leave the European Union.
Heathrow, Europe's busiest airport, defeated a proposal from smaller rival Gatwick and will secure the first new full-length runway to be built near London in 70 years after environmental and political protests blocked previous attempts.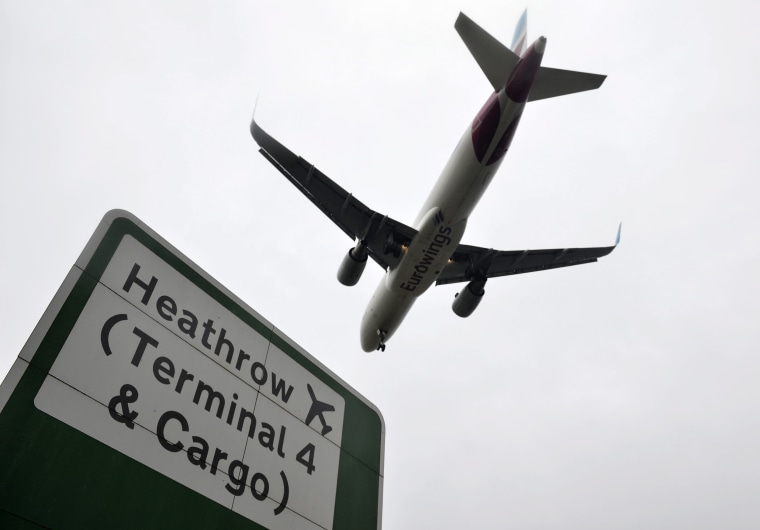 Prime Minister Theresa May, a former critic of Heathrow expansion, said she had opted for a plan that would boost the economy, create jobs and provide access to global markets.
But her decision put her on an immediate collision course with senior politicians, including Foreign Secretary Boris Johnson, who oppose the plan.
RELATED: Britain's May and Germany's Merkel Discuss Brexit Fallout
Within hours of the decision, politicians were lining up to denounce it.
Foreign Secretary Johnson said a third runway was "undeliverable" and "very likely to be stopped" while London Mayor Sadiq Khan said he would continue to oppose Heathrow's expansion.
May told London's Evening Standard newspaper that she was confident in her decision.
"After decades of delay we are showing that we will take the big decisions when they're the right decisions for Britain," she said.
The decision to jump-start one of Europe's biggest infrastructure projects is one of May's most significant moves since she took office in July and follows her approval in September of a $24 billion nuclear power plant at Hinkley Point.
By choosing to build a third runway at Heathrow, which will require rebuilding parts of the motorway circling the capital, May opted for the more expensive and complex option over cheaper plans to extend an existing Heathrow runway or build a new one at Gatwick, south of London.
Related: 'Bloody Difficult Woman' Is New U.K. Prime Minister
According to a three-year study by Britain's independent Airports Commission, a new runway at Heathrow would create 70,000 new jobs by 2050 and increase gross domestic product by between 0.65 and 0.75 percent over the same period.
It will also enable Britain to keep pace with Europe's biggest airports in Paris, Amsterdam and Frankfurt, which boast greater capacity, while Heathrow's established links with emerging markets were seen to strengthen its case in the wake of Britain's June vote to leave the EU.