LONDON — Brexit could leave the U.K. worse off than if voters had chosen to remain in the European Union, the country's finance minister admitted Wednesday amid deepening political chaos over the process.
Splitting from the trading bloc without a divorce deal would cost Britain tens of billions of dollars — more than it currently contributes in E.U. membership, Chancellor of the Exchequer Philip Hammond acknowledged.
Britain will leave the E.U. on March 29 but lawmakers are bitterly divided over the terms of Brexit.
"A smooth exit from the European Union, doing this in an orderly fashion, is worth tens of billions of pounds to our economy," he told broadcaster ITV.
It echoed his warning from earlier this year that annual government borrowing in the world's fifth-largest economy could leap by $100 billion a year by 2023-34 if Britain crashes out of the E.U. in a so-called "no-deal" scenario.
His comments underscore the scale of the decision awaiting lawmakers in the House of Commons, who are expected to vote on a proposed agreement in the coming weeks.
Hammond said lawmakers would be shown estimates of what a no-deal outcome would likely cost its economy compared to "the status quo," and warned that any attempt by hardline pro-Brexit lawmakers to scupper a deal could result in Brexit being abandoned altogether.
"If the deal is not approved by parliament, we will have a politically chaotic situation ... In that chaos that would ensue, there may be no Brexit," he added.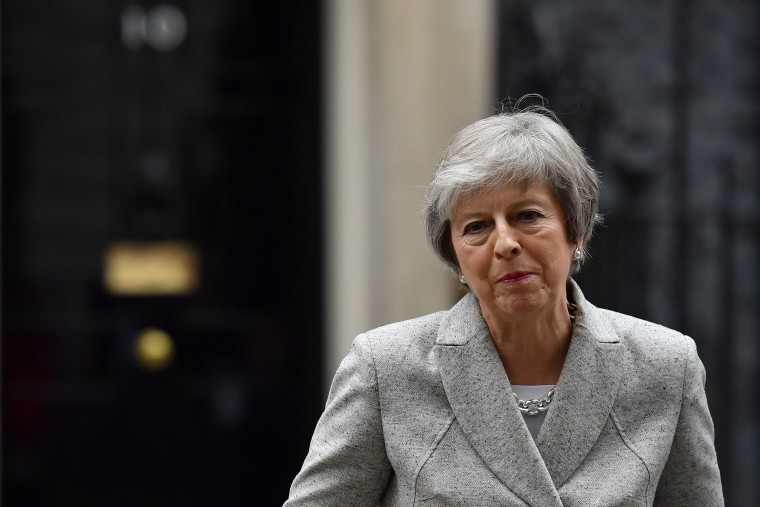 Prime Minister Theresa May on Thursday hailed a final draft of the agreement, saying a deal was "within our grasp and I am determined to deliver it."
She added: "The British people want this to be settled."
Her draft declaration will now be screened by national envoys of the remaining 27 EU states in Brussels, followed by a summit meeting on Sunday.
Major questions remain unanswered, such as the future of Gibraltar, the British territory on the southern Spanish coast that Madrid has been trying to reclaim for centuries.
Both Britain and the E.U. — which will remain its biggest trading partner — need a deal to keep goods flowing across borders that are currently open to free movement.
But May has struggled to untangle nearly 46 years of membership without damaging trade or upsetting lawmakers concerned about unfettered immigration.
The current draft deal allows for a transition period of up to two years in which to finesse the future relationship — but many lawmakers see that as unacceptably slow after voters chose to quit the E.U. in a June 2016 referendum.