Everybody relax.
That was the message from President Obama on Tuesday as he tried to reassure nervous U.S. allies in the wake of Britain's vote to exit from the European Union.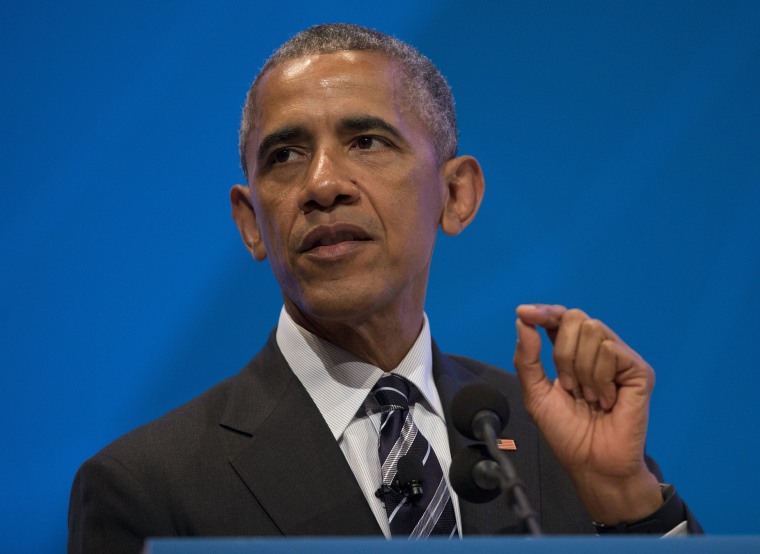 "There's been a little bit of hysteria post-Brexit vote, as if somehow NATO's gone, the trans-Atlantic alliance is dissolving, and every country is rushing off to its own corner," Obama told National Public Radio in an interview broadcast Tuesday. "That's not what's happening."
"What's happening is that you had a European project that was probably moving faster and with as much consensus as it should have," he said. "The basic core values of Europe, the tenets of liberal, market-based Democracies — those aren't changing. The interests that we have in common in Europe remain the same."
"I don't anticipate there's going to be major cataclysmic changes as a result of this."
Obama, who opposed Brexit, said "the best way to think about this is, a pause button has been pressed on the project of full European integration."
"This will be a moment when all of Europe says, 'Let's take a breath and let's figure out how do we maintain some of our national identities, how do we preserve the benefits of integration and how do we deal with some of the frustration that our own voters are feeling.'"
The British vote to leave the EU last week caused panic for the global financial markets and wiped out a record $3 trillion shares worldwide.
It also resulted in the resignation of Prime Minister David Cameron and raised fears that Scotland, which voted to stay in the EU, might seek independence.