LONDON — British Prime Minister Theresa May narrowly survived several key votes on her Brexit plan Tuesday night, but her government was accused by a female lawmaker on maternity leave of "cheating" to pass the legislation.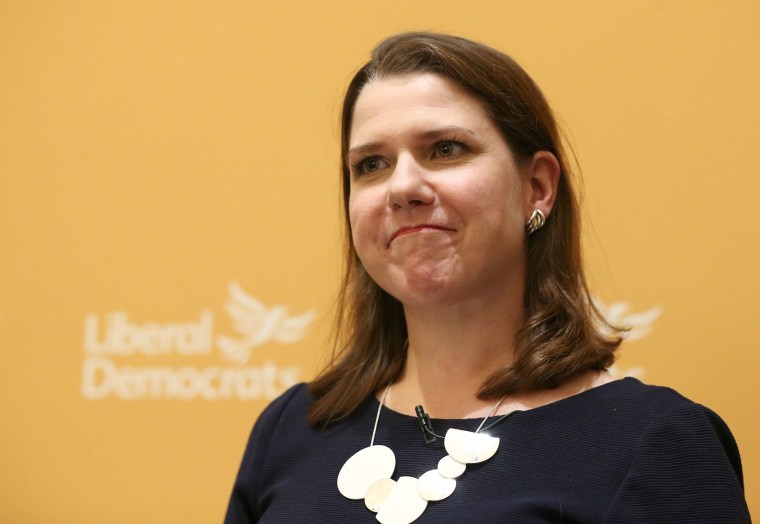 Jo Swinson, the deputy leader of the centrist, pro-European Liberal Democrat party, said she would have voted against the tightly-contested Trade Bill, but was at home with her three-week-old baby. She accused the government of breaking an informal agreement in order to "win at all costs."
An arrangement known as "pairing" is used when one lawmaker is unavailable to vote. Rival parties typically agree that a lawmaker who has an opposite view to the missing individual won't vote on the issue so their absences cancel each other out.
Because Swinson was unable to attend the House of Commons for the vote, she was "paired" with a member of the ruling Conservatives — party chairman Brandon Lewis.
Lewis, however, voted on two amendments he had apparently previously agreed not to, prompting Swinson to ask May "how low will your govt stoop?" and accused the prime minister's party of "desperate stuff."
Lewis abstained in most of the day's votes on the bill, but then proceeded to vote on the two closest votes, which the government won by six and lost by four votes respectively.
While informal in nature, "pairing" is seen as one of the ways Britain's sometimes archaic lower chamber can help female lawmakers who have children, as well as parliamentarians who might be unwell.
Lewis said sorry via Twitter Tuesday night and said his votes were the result of an "honest mistake," adding: "I know how important the pair is to everyone, especially new parents, and I apologize."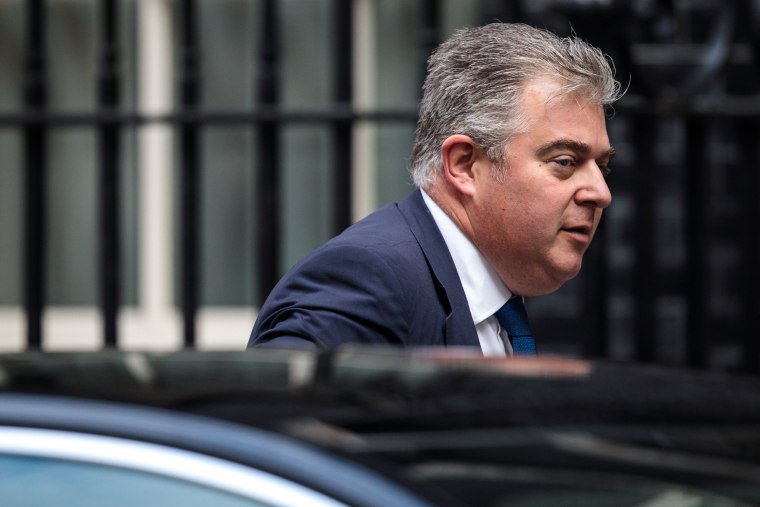 Earlier, Swinson had demanded an explanation. "Don't try any nonsense about a mistake — this is a calculated, deliberate breaking of trust," she said. "There's a word for it — cheating."
Swinson said measures to have proxy voting introduced in parliament had previously been shelved by the government due to the fact lawmakers on maternity leave could rely on the pairing system in the interim.
Female lawmakers from all of Britain's major parties joined in tweeting their support of Swinson after the votes.
Yvette Cooper, a Labour lawmaker and former government minister, said May's party was "dishonest" and "desperate."
Tuesday's votes were the latest bout of drama over May's Brexit plan, with her Conservative government deeply split between supporters of a clean break with the E.U. and those who want to keep close ties with the bloc, Britain's biggest trading partner.
Her fragile hold on power was weakened further last week by the resignation of senior ministers and public criticism from President Donald Trump.