Two more Americans were confirmed dead in last week's attacks in Brussels on Sunday, the State Department told NBC News.
The latest victims bring the confirmed U.S. death toll to four. They were not immediately identified.
A State Department official told NBC News that "we express our deepest condolences to their loved ones."
"The U.S. Embassy in Brussels is providing consular assistance," the official said. "We have no further information to share out of respect for the families during this difficult time."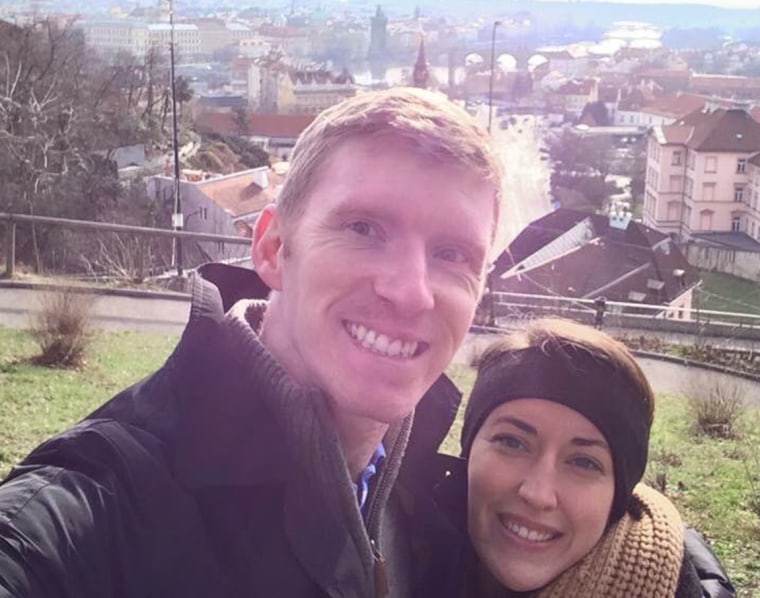 Justin and Stephanie Shults, who had moved to Belgium in 2014, were also killed in the attacks. Justin, 30, was from Gatlinburg, Tennessee. Stephanie, 29, was from Lexington, Kentucky. Both were accountants.
The couple had just dropped off Stephanie's mother at the airport when two suicide bombers detonated their explosives.
One person, Faycal Cheffou, had been facing charges in connection with the attack. However, in a surprise turnabout Belgium's federal prosecutor said Monday that the "Faycal C" had been released due to a lack of evidence.
Two Dutch siblings who lived in New York — and hoped to become American citizens — were also among the dead. Sascha and Alexander Pinczowski had been visiting family in the area and were at the airport to catch a return flight to their adopted home. They were on the phone with a relative when two blasts interrupted their conversation.
The weekend did bring a sliver of good news, however: Richard Norby, a Mormon missionary who had been seriously wounded at the airport and was placed in a medically induced coma, awoke, according to relatives who were with him and described the visit in a moving Facebook post.
"He responded to us as we touched his shoulders and arms — the seemingly only places not wounded," the relatives wrote. "We told him that he was loved by many, many people and that thousands of people were naming him specifically in their prayers."
Wanting "a more definite confirmation that he was hearing us," the post continued, "we asked him to open his eyes if he could hear us. With all the energy our father, husband, and friend could muster, he lifted his head as high as he could off of the bed, and very deliberately turned his head to our direction. We burst into sobs of joy."
Belgian officials announced early Monday that 35 people were killed in the attacks, in addition to three suicide bombers.