The failure of European countries to agree on a comprehensive counter-terror strategy that balances civil rights with an urgent, growing need for intelligence gathering is a huge weakness in the continent's fight against ISIS, say U.S. experts. And they say there is no more glaring example than Belgium.
"It's a patchwork of laws on gathering and sharing information on individuals," said a U.S. counter-terrorism official, who wished to remain anonymous. While the official noted that there's no proof that better cooperation would have thwarted Tuesday's attack in Brussels, which killed at least 31 people, it has made cooperation if not difficult then frustrating.
Belgium has among the most stringent laws on privacy rights, said the official. These limits on law enforcement, he added, had made Belgium "essentially a safe haven" for ISIS the past few years.
Experts outside government agree.
"Europe has been on notice that they need to have a coordinated strategy against terrorism for years," says Karen Greenberg, director of Fordham Law School's Center on National Security. "They learned it with Madrid and the London 7-7 bombings.'" The Madrid commuter train bombings took place in April 11, 2004 and the London Underground bombings on July 7, 2005.
"Because of the difficulty of coordinating differences of law and law enforcement tactics, Europeans run the risk of more and more deadly terrorist attacks, like Brussels," she added.
One example, Greenberg noted, is that Belgian law enforcement is not permitted to carry out searches, even with court orders, on residences between 9 p.m. and 5 a.m., unless a crime is in progress or in case of fire. There are also legal restrictions on sharing information about European nationals with countries outside the European Union, like the United States. The country also has both a small police force and small counter-terrorism budget, but Europe's highest number of citizens per capita who have fought in Syria -- 40 for every million citizens, according to the International Centre for the Study of Radicalisation and Political Violence (ICSR).
U.S. officials say that all those issues have made Belgium an ideal jumping-off point for terrorists in Europe, with the counter-terrorism official saying Belgium has the weakest counter-terrorism and intelligence operations on the continent.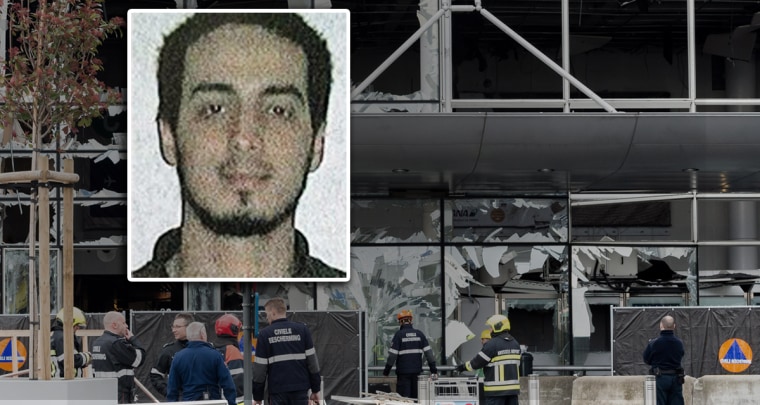 In official comments, State Department spokesman Mark Toner declined to criticize Belgium's counter-terrorism capability. He told reporters two days ago, "I want to stay clear of saying that Belgium was somehow caught by surprise or not aware. You know, we collaborate, we work with Belgium closely."
ISIS has taken advantage of the lack of coordination. They are increasingly nimble, say U.S. government officials and experts. Rather than following the hierarchical model of al Qaeda, with its top-down strategy, ISIS operates more like a network with team leaders capable of making decisions on the ground and drawing on a cadre of radicals who can form and disband, only to re-form again when needed, sometimes in different roles.
The senior U.S. counter terrorism official cited the example of the brothers Ibrahim and Khalid El Bakraoui, who were killed in suicide bombings at the Brussels airport and on the city's subway. They played roles in November's Paris attacks, one setting up a Belgian safe house for the Paris terrorists to gather and the other securing weapons and ammunition. After serving as "facilitators" in the Paris attacks, they graduated to becoming "operators," the official said.
On the issue of manpower, the terrorist leaders who planned, then executed, the Paris and Brussels attacks have a "large double digit number" of ISIS trained fighters available, said the senior counter-terrorism official. The official said he could not dismiss ISIS claims last year that it has 90 operators in Europe.
Evan Kohlmann of Flashpoint Intelligence, an NBC News consultant, says the issue is as much cultural as it is legal.
"Belgium, which has had a storied history of quietly sheltering jihadi extremists, has only recently started taking the risk of domestic terrorist attacks as a serious threat," said Kohlmann. "The Belgian government has done a poor job of monitoring local ISIS supporters and has taken insufficient measures to block the travel of suspect Belgian nationals to and from Syria. These problems stem from a combination of a poor understanding of and communication with immigrant communities, a failure to integrate these communities in the larger body politic, a lack of law enforcement resources, and incomplete cooperation with international intelligence and counter-terrorism efforts."
Things may change now, however. The senior counter terrorism official said ISIS may have made a strategic by carrying out attacks in Brussels. The attacks are likely to make life difficult for ISIS, endangering those formerly "safe havens" in Muslim districts of Brussels, he said.
Still, Greenberg said that penetrating the cells will likely be extremely difficult because of the circle of trust the group operates in. She noted that the network is "community based," relying on siblings, wives, cousins, and lifelong friends to plan attacks. Expect more attacks, she noted. "With Isis being slowly pushed out of the Middle East and finding Europe a place to wreak havoc, the time is now for the EU to coordinate a strategy."