A fifth suspect in the Brussels bombings was named in media reports Friday which described him as "armed and very dangerous."
Naim al-Hamed, 28, is a Syrian on a list of suspects circulated to security services in other European countries after Tuesday's attack, Belgian newspaper De Morgen and news site DH reported citing police. NBC News was unable to immediately confirm the reports.
Al-Hamed is "armed and very dangerous," according to the DH report, and is also thought to have been involved in the Nov. 13 massacres in Paris.
His name was listed alongside the four other suspects: Mohamed Abrini, Najim Laachraoui and brothers Khalid and Ibrahim El Bakraoui, according to the reports.
Related: Brussels Bombers Had Nuclear Ambitions, Expert Says
Prosecutors said Wednesday that Ibrahim, 30, who appeared in the center of an airport surveillance image, detonated a bomb at the airport while Khalid, 27, blew himself up in the city's subway system. They were both identified by their fingerprints.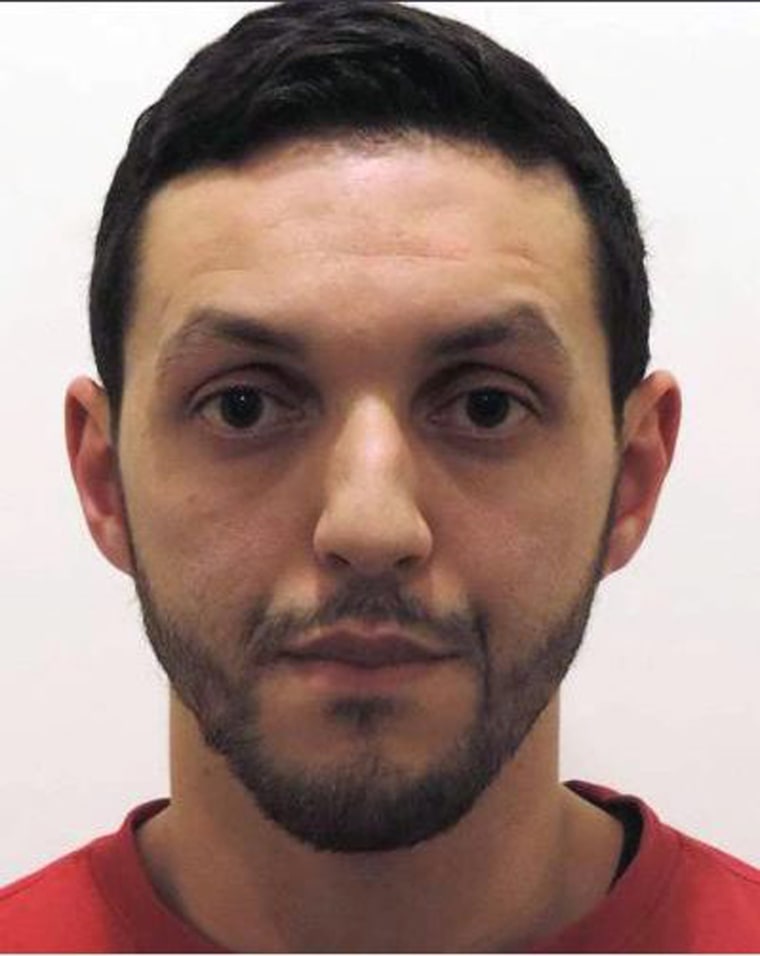 Sources told NBC News earlier this week that suspected Paris attacks bomb-maker Laachraoui also died at the airport. Belgian officials said on Friday that DNA evidence confirmed that Laachraoui was one of the suicide bombers.
The status and whereabouts of the Abrini and al-Hamed have also not been publicly confirmed by prosecutors.
Abrini, 30, was filmed on security footage at a gas station with Salah Abdeslam, who is one of the alleged Paris attackers, just two days before the massacres. Abrini was seen driving a vehicle used in the attacks. An international arrest warrant was issued for him on Nov. 24.
Abdeslam was captured on March 18.