A glimmer of hope that an American couple was found after more than 24 hours missing in the aftermath of the deadly blasts that rocked Brussels faded later Wednesday.
After a family member tweeted that the U.S. State Department said Justin and Stephanie Shults were located, he later clarified it was incorrect information that was provided and that they have still not been found.
"Obviously we want Justin and Stephanie to come home," Justin Shults' brother, Levi Sutton, wrote on social media. "I apologize for the misinformation that was given to my family."
He said that the State Department asked for his previous Twitter post to be taken down. Department officials did not immediately address the confusion over the missing couple's whereabouts.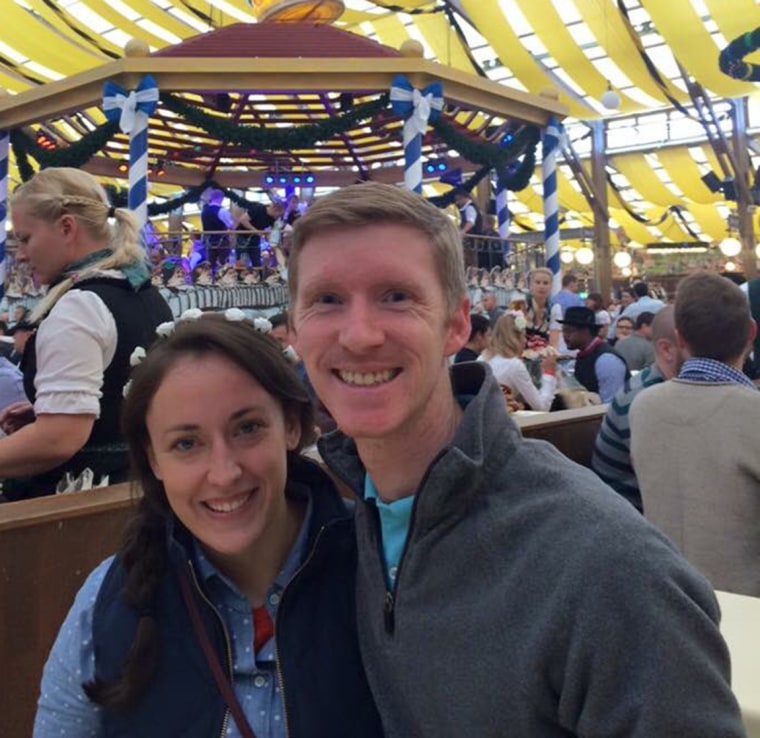 The Shults family released another statement via the office of Tennessee Sen. Bob Corker to confirm that their loved ones have not been located.
"We are thankful for the outpouring of love and support we have received at this difficult time and ask for prayers for Justin and Stephanie," the statement said.
Sutton had initially said the State Department was in contact with Stephanie Shults' mother, Carolyn Moore, who had been visiting the couple in Belgium and was at the airport to fly home to the United States when two suitcase bombs detonated Tuesday morning. At least 31 people were killed at the Brussels airport and a second attack site at a subway station.
Sutton previously told NBC News that Moore was OK following the carnage, but that "no one has been able to contact Justin or Stephanie." He said that the State Department told him Tuesday afternoon that the pair were not on any casualty list and both their phones were going straight to voicemail.
Justin, 30, is originally from Gatlinburg, Tennessee, while 29-year-old Stephanie is from Lexington, Kentucky, but moved to the Belgian capital in 2014, Sutton said.
Both work as accountants — Stephanie for the global food giant Mars, and Justin for Clarcor, a Franklin, Tennessee-based firm that makes filtration systems and packaging products.
The couple had parked their car and waved goodbye to Moore, who was heading toward security when the blast happened, according to Moore's sister, Betty Newsom.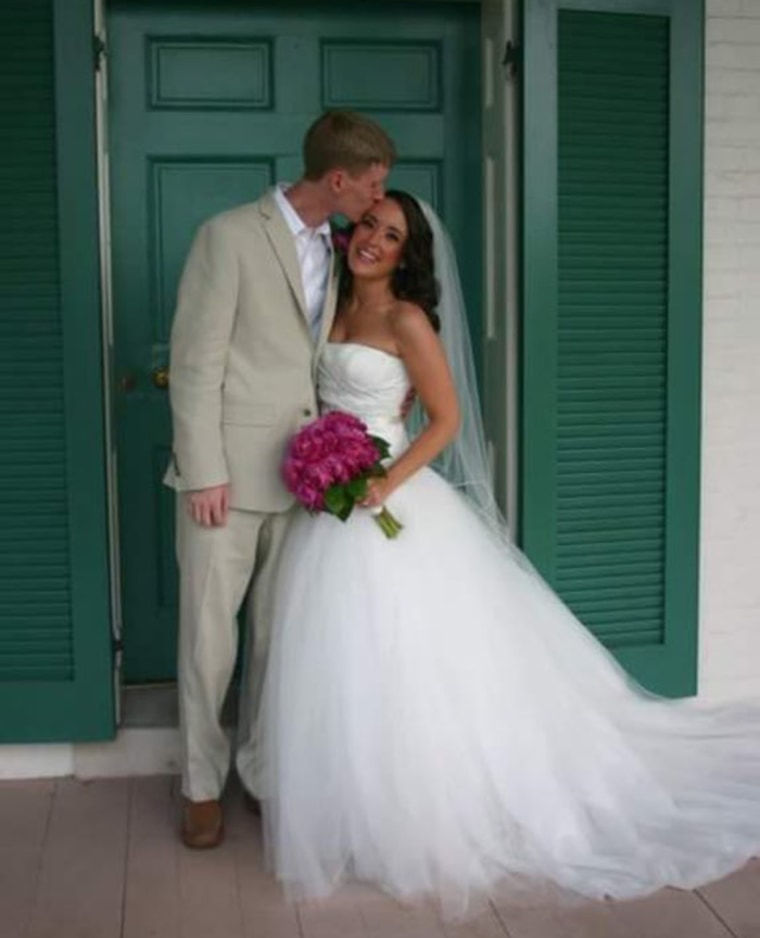 "She doesn't know ... if Justin and Stephanie watched her as she headed towards security or if they turned to leave the terminal. She doesn't know," Newsom told NBC affiliate WLEX. "We don't know for sure if [they] had been able to get out of the airport or if they were still in the airport."
She said the U.S. Embassy in Brussels had been in contact with them, and Stephanie's employer, Mars, was also involved in the search.
"All they can really do is go from hospital to hospital looking at the list of people that have been identified as injured," Newsom said at the time, adding that the mother was "of course very frightened and very worried about her daughter."
State Department Spokeswoman Pooja Jhunjhunwala earlier called the situation "fluid."
"We are working with local authorities to locate and assist any U.S. citizens affected by the attacks," she said in an email.
Also missing are New York-based brother and sister Sascha and Alexander Pinczowski, according to the New York Daily News.
The siblings had gone to the Brussels airport early Tuesday and were on the phone with a relative when the bombs exploded, the paper reported. Then the line went dead. NBC News has not been able to confirm that they are unaccounted for.
At least eight Americans were believed injured in the attacks, including three Mormon missionaries, a U.S. service member and four of his family members.
The suspected suicide bombers were named early Wednesday as Khalid El Bakraoui, 27, and his 30-year-old sibling, Ibrahim, and Paris attacks bomb-maker Najim Laachraoui.