At least two Americans and two New Yorkers are still missing after the Brussels bombings, according to family members desperately awaiting word from them.
The missing include a husband and wife from the South and a brother and sister from New York City. Both pairs were at the Brussels airport when two blasts rocked the check-in area, killing at least 11 people there Tuesday morning.
About a dozen Americans were injured in the bombings, according to the State Department, leading one lawmaker to suggest an American counter at the airport was targeted.
"From my vantage point, it does look like an attack on Americans," California Rep. Devin Nunes, the Republican chairman of the House Intelligence Committee, said Wednesday.
Officials have not said American citizens were specific targets in the attacks.
Belgium hasn't released the nationality of those who died, State Department spokesman Mark Toner said Thursday.
"We are centralizing all of the information we have on U.S. citizens from all sources ... and making every effort to locate U.S. citizens who are unaccounted for," he said at a briefing.
The airport explosions were followed just over an hour later with another blast at a metro station in the Belgian capital. At least 31 people died and more than 270 were wounded between the two locations.
A young couple
There still has been no word from Justin Shults and his wife Stephanie, accountants who moved to Brussels in 2014, or New York siblings Sascha and Alexander Pinczowski.
At the time of the airport blasts, the Shultses were waving goodbye to Stephanie's mother, Carolyn Moore, who was walking toward the security check-in.
Justin Shults, 30, is originally from Gatlinburg, Tennessee; 29-year-old Stephanie is from Lexington, Kentucky.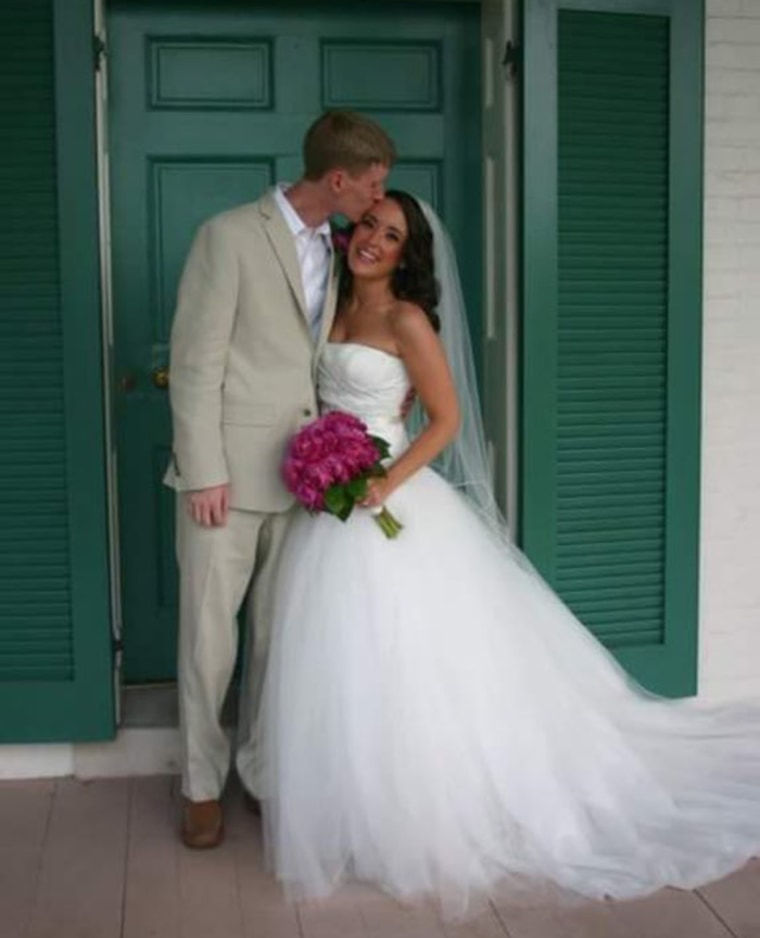 Moore, Stephanie's mom, survived the explosions without serious injuries. But the family does not know whether the couple was still in the building at the time.
Their anguish was compounded Wednesday after Justin's brother, Levi Sutton, told NBC News that his family had been told his brother and Stephanie were found. "We do not know the severity of their injuries or what hospital they're at," he posted on Twitter.
Related: Brussels Terror Attacks Expose Security Challenges of 'Soft Targets'
But that brief glimmer of hope was dashed later Wednesday when Sutton posted again that "misinformation … was given to my family."
It was not immediately clear how the confusion arose. Sutton told NBC News that his mother, Sheila Shell, who lives in Tampa, Florida, had received a call from the State Department confirming the news.
In a statement issued through the office of Tennessee Sen. Bob Corker, the couple's families later said that "neither Belgium nor U.S. officials have confirmed that Justin and Stephanie Shults have been located."
The State Department added that "a number of U.S. citizens remain missing and not every U.S. government employee or family member on the ground has been accounted for."
Justin' brother voiced his exasperation on Twitter.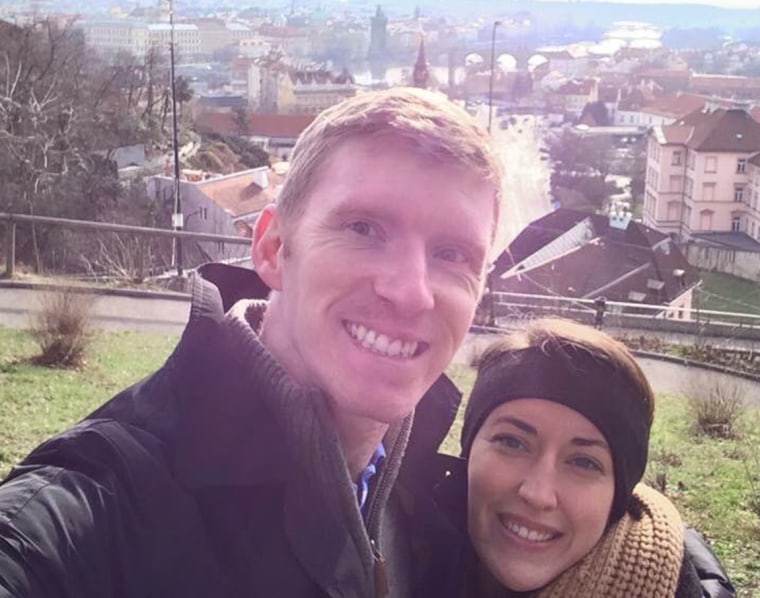 "This is exactly what we were trying to avoid and now I've told friends and family members things that weren't true," he said in a message on Twitter. "Obviously we just want Justin and Stephanie to come home."
His mother was scheduled to arrive in Belgium on Thursday "and hopefully she can get some answers as things still seem to be uncertain right now," he said.
Stephanie's mother had her hearing damaged by the blast but has vowed to remain in Belgium until her daughter and son-in-law were found, her sister Betty Newsom told NBC station WAVE.
A brother and sister
Less is known about siblings Sascha and Alexander Pinczowski, who had just arrived at the Brussels airport and were on the phone with a relative when the explosions went off. The line went dead after the blasts, according to the New York Daily News.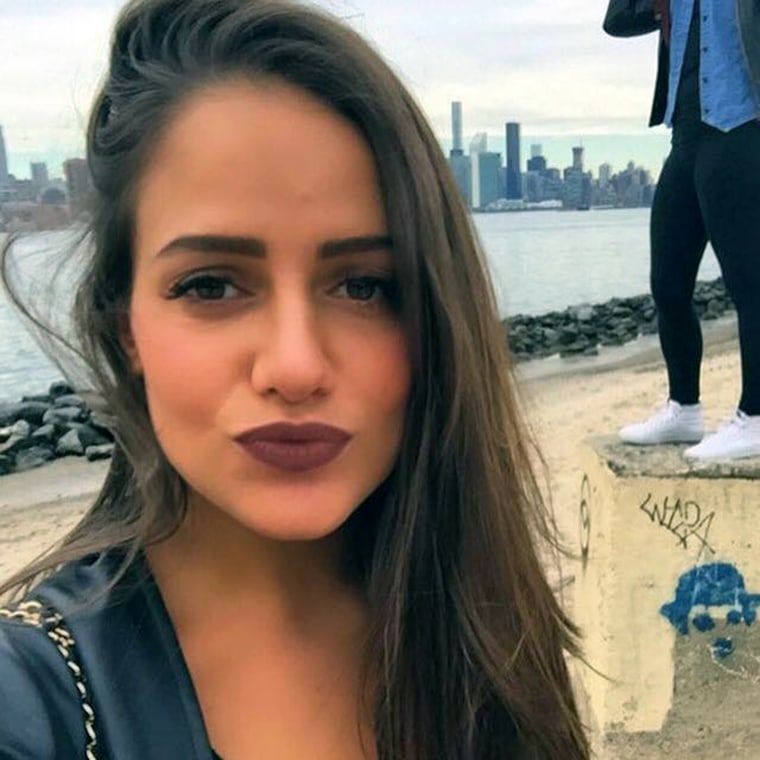 Late Thursday, the Pinczowski family put out a statement saying: "The Belgian Authorities tonight provided, to the families gathered at Astrid Hospital in Brussels, a list of the names of all remaining victims of the tragedy of March 22 who remain alive. Sadly, our beloved Alexander and Sacha were not among them."
"The family would like to thank the Dutch Embassy and Delta Airlines for all of their support in our search in Brussels. We especially thank all of our friends and family,across two continents, for their expressions of love, support and prayers for Sascha and Alex. We ask for continued prayers and privacy during this time of grieving as we await final closure."
Meanwhile, another American, Emily Eisenman of Colbert, Georgia, told TODAY on Thursday she was desperately awaiting word from her Belgian boyfriend.
Bart Migom who was headed to the airport to come visit her before the blasts went off, she said.
"Bart told me that he would get in touch with me every step of the way," she said. "His last words on the phone call was that I love you."
Injured American identified
There has been little information about the 12 injured Americans. A close family friend identified one to NBC News Thursday as Karen Northshield, an American personal trainer living in Belgium.
Northshield is in critical but stable condition after getting hurt in the airport attack, said Joy Leigh Atkinson, who has started a fundraiser.
Jurgis Gurstis, a client of Northshield's since November, said her father was an American NATO military official in Belgium, and said she has an American passport and went to school in the U.S. She was at the airport to take a flight back to the U.S., he said.
Northshield is a former Belgian swimming champion from 2002, Gurstis added.
"She is a very motivating trainer, a kind and well-educated person," he said.