Covered in shrapnel wounds and second-degree burns, and suffering from a serious leg injury, American missionary Richard Norby picked up the phone and dialed his wife.
"He called and said, 'Just listen carefully, Pam, listen carefully,'" wife Pam Norby recounted to NBC News. It was clear from his tone that something was very wrong.
As Richard started to tell her that he had been wounded by explosions at Brussels airport, the line went dead. Pam knew Richard had gone with other Mormon missionaries to drop someone off at the airport, and started fearing the worst about her husband and his fellow elders.
"My heart just had another stop, and I just needed to know where those young missionaries were, because we love them and they're part of our family," she said.
Altogether, three U.S. missionaries were badly hurt in the Brussels terror attack, which killed at least 31 people and injured 270 others.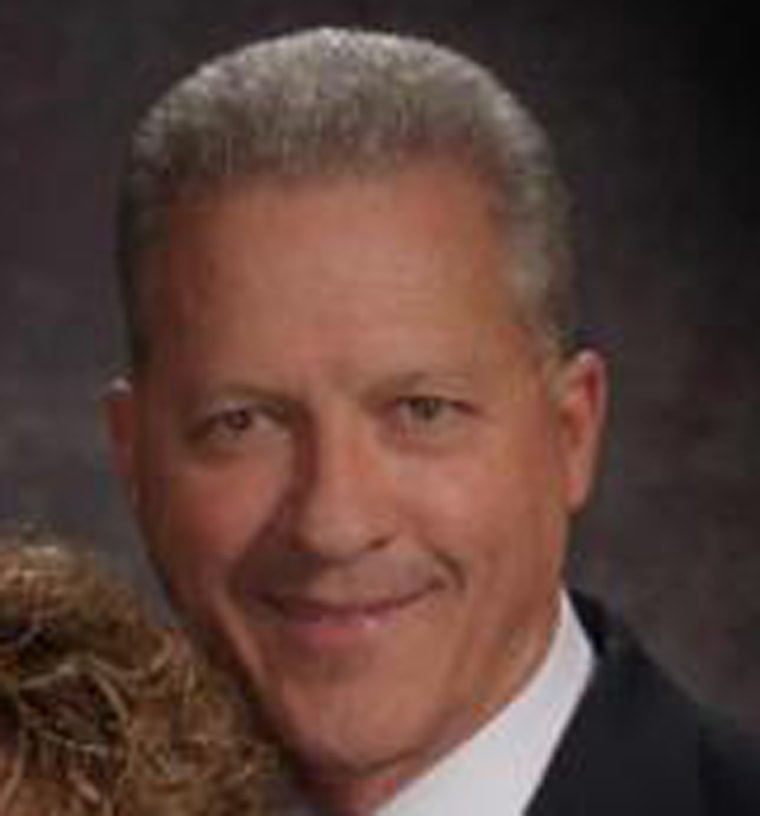 All from Utah, the missionaries were identified by the Church of Jesus Christ of Latter-day Saints as Elder Richard Norby, 66, of Lehi; Elder Joseph Empey, 20, of Santa Clara; and Elder Mason Wells, 19, of Sandy.
Due to the severity of his injuries, Richard has been in a medically induced coma. Speaking to NBC News Saturday from Brussels, where she and Richard had been living while serving on a mission, Pam said doctors are hopeful they can start to wake him up later Saturday — just in time for Easter.
Related: Mormon Missionaries From Utah Among Belgian Bombing Survivors
She added that there were a couple of "miracles": One, she too had planned on going to the airport that day, but because there was no room in the car, she stayed behind, sparing her of any injury, and two, while Richard wasn't able to talk much before being put in a coma, doctors believe based on the shrapnel that lined his back when he came in that the way he was positioned may have saved his life.
"They said what a blessing it was that he didn't turn totally around because all that would have hit his vital organs. So that in itself was another miracle," Pam said.
The injuries are still serious, but, Pam said, "I'll take him with whatever. I'm just glad he's alive and I'm glad the missionaries are alive. That was enough, enough to comfort."
Doctors have said many of the injuries in Brussels resemble Afghanistan war wounds: mutilations, perforated eardrums, burns over large swaths of bodies.

Parents of one of the other injured missionaries, Joseph Empey, 20, told NBC News on Saturday this has been "the most difficult time of our lives."
Joseph had surgery for shrapnel wounds to his legs and was treated for second-degree burns to his hands, face and head. His parents, Court and Amber Empey, flew from Utah to Brussels to be by his hospital bedside.
"Every once in a while you'll sit and think about it and think just how tragic it could have been and how tragic it was for so many people. We're really lucky. Really, really lucky," said mom Amber Empey.
Joseph was calm over the phone when he told his parents he was hurt, but seeing him in person in the hospital was "the greatest moment," Court Empey said.
"Seeing his eyes, [the] feel of his spirit, his strong heart ... We just couldn't be more grateful that he's alive and that he's healing," he said.
Joseph will need surgery next week, his father added, but is expected to make a full recovery.
The third American missionary wounded, Mason Wells, had surgery to repair damage to his foot, his family said earlier this week.
Of the 270 wounded in the attack, 93 are at a Brussels military hospital. A doctor there told The Associated Press that 15 people are in a serious burns unit, five of them in intensive care.
"I've never seen this before in my 20 years at the center for burns," Serge Jennes said. "Injuries linked to the blow-back from the blast, which can mutilate."