A government document obtained by NBC News shows that just four months before Tuesday's Brussels attacks, Belgian officials believed they were making progress in defusing the threat posed by ISIS terrorists in Belgium.
A confidential U.S. cable describes how the Belgian officials outlined the nuts and bolts of their aggressive new counter-terrorism program in meetings with U.S. counterparts.
During the meetings last Nov. 3 and 4, former U.S. Ambassador to Tunisia Jake Walles –- now the State Department's senior advisor on foreign fighters –- warned Belgium that "returning fighters pose a significant destabilizing threat and noted the relatively high number of Belgian fighters," the cable said.
Frank Arnauts, the Belgian Ministry of Foreign Affairs' director for Security Policy, agreed, saying that his country "likely has provided the largest number of fighters in Syria per capita." But Arnaut also said that Belgium was slowing the flow.
By November, he told U.S. officials, about 500 people had left Belgium to fight in Syria, and 200 or so remained there. Another 100 were somewhere in transit, he said, about 70 more had been killed in fighting and at least 128 had returned home.
But the trend of fighters departing for Syria "appeared to be slowing," to just six to eight a month, or about half as many as a year earlier, Arnauts said.
The cable said that Arnauts "believed flows had ebbed largely due to a strong city-level prevention network across the country, cooperation with the government of Turkey on justice issues and border controls, and coalition bombings that have reduced the motivation of potential fighters."
Arnauts "attributed the downward trend to the 'apparatus' that was put into place at the local level to track and follow-up with returnees and provide rehabilitation as necessary," said the cable.
According to the cable, Belgian officials "highlighted" their efforts to track, rehabilitate, and reintegrate into society some returning fighters on the local level, while prosecuting others. They cited improved efforts to reduce the number of new recruits, and more funding for social prevention programs in 10 "hot spot" cities throughout Belgium.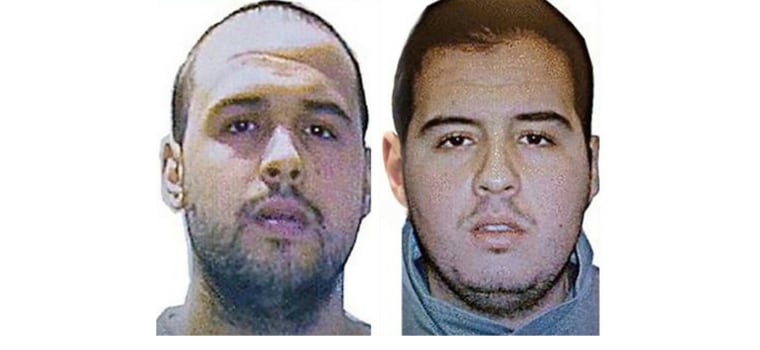 A counterterrorism advisor to Belgium's ministry of the interior spoke of "raising awareness … and providing training to "high risk communities," and of how "reintegration and speedy prosecution helped promote resilience" with the 10 hot spot cities. The program's main focus, he said, was Antwerp.
U.S. officials then asked the Belgians to share what the cable called "their unique and successful grassroots approach" with other countries seeking to counter the fast-growing threat posed by ISIS within their borders, according to the cable.
Nine days after the meetings between U.S. and Belgian officials, ISIS fighters operating from a base in the Molenbeek neighborhood of Brussels attacked the Bataclan concert hall and other targets in Paris, killing 130 and injuring hundreds more. The worst terrorist attacks in Europe in a decade ignited concerns that ISIS sleeper cells were planning more strikes, and Belgium appeared to be the center of their operations.
Authorities across Europe unleashed waves of counter-terrorism raids aimed at stopping additional bloodbaths. Manhunts in Belgium produced numerous arrests and significant evidence of more attack planning. Just last Friday, Belgian authorities arrested key Bataclan suspect Salah Abdeslam a few blocks from where they believe the Paris attacks – and possibly also this week's Brussels strikes – were planned.
Western counter-terrorism officials say new information coming in about the perpetrators of Tuesday's attacks, and about Abdeslam's ability to avoid capture for four months, raises serious questions about Belgium's ability to counter the spread of jihadism inside its borders – and the success of its anti-ISIS campaign.
One senior U.S. counter-terrorism official noted that Belgian authorities are well aware of their continuing problems, and described the participants in the November meetings as "diplomats, and they always put their best foot forward."
"But I think it's embarrassing," he added. "It's just days before the Paris attacks, and everything is hunky dory in Belgium."