A suspected bomb-maker who was thought to have eluded authorities amid the deadly terror attacks in Brussels is believed to have been one of the two suicide bombers who died in the blasts at the city's airport, NBC News has learned.
U.S. and Belgian intelligence sources said Wednesday that they are certain Najim Laachraoui died at the airport during the mayhem Tuesday morning — although initial reports indicated that law enforcement was in pursuit of the 24-year-old suspect.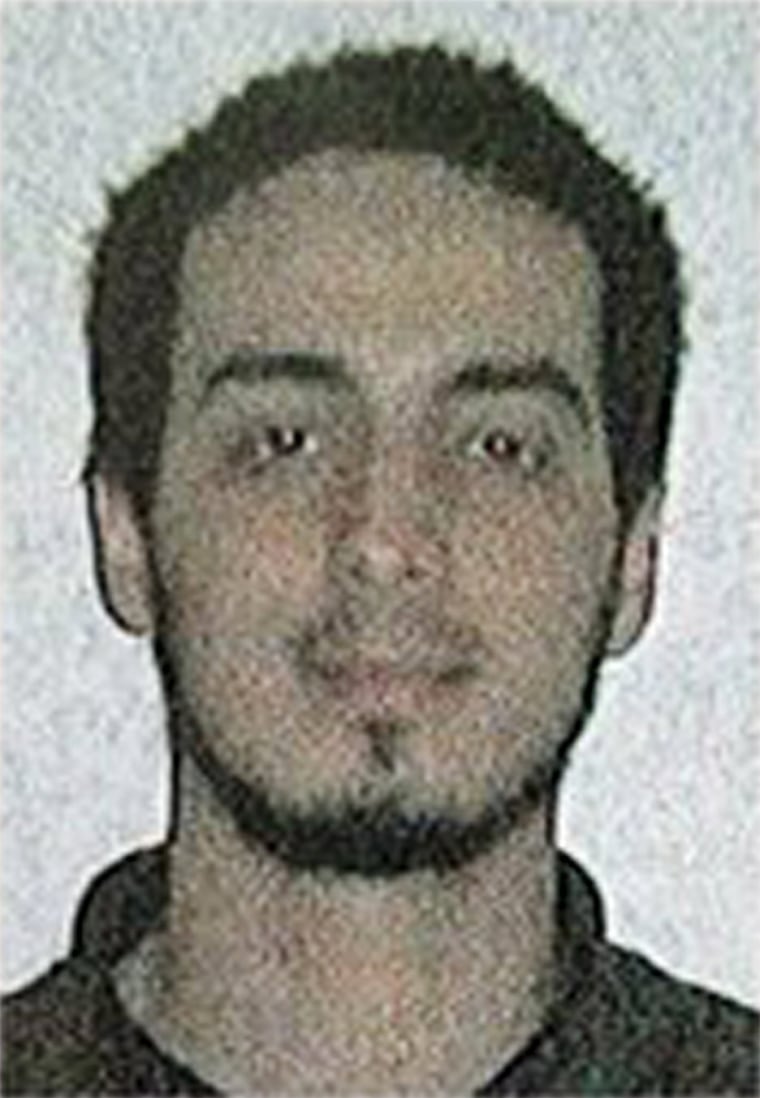 Related: Paris Attacks Investigation: Officials Identify New Suspect, Possible Abdeslam Accomplice
Officials said Laachraoui's apparent death supports evidence that links an ISIS terror cell believed to have coordinated the attacks on Paris last November and the bloodshed in Brussels at the airport and a subway station. At least 31 people were killed and over 270 wounded between the two sites in the Belgian capital.
In fact, just a day before that attack, Laachraoui was named by officials who urged the public to help in the search for him.
In addition, sources say, Belgian authorities had some foreknowledge that an attack was being planned in Belgium, but it was not specific enough to prevent Tuesday's burst of terror.
Some information received was useful, and prodded authorities to make raids last week, one of which led to the capture of alleged Paris attacks plotter Salah Abdeslam, a Belgian-born French national captured in Brussels on Friday.
Related: Brussels Attacks Expose 'Soft Targets'
Had he not been caught, Abdeslam would have joined in on the Brussels attacks, sources said.
And there are other ties between Paris and Belgium, NBC News has learned.
Brothers Ibrahim and Khalid El Bakraoui, who each took part and were separately killed in the airport and subway attacks, prosecutors said Wednesday, provided a safe house in Belgium to the terrorists who carried out the carnage in Paris. Some of the bombers met up there before moving on to the French capital. The other brother, meanwhile, helped secure weapons and ammunition for the attackers.
Authorities also said several members of the Paris and Belgium attacks traveled to Syria for training, including to work on their bomb-making skills. To characterize any one of them suspects as a master bomb-maker would be "an exaggeration," one U.S. official said.
Law enforcement had been in pursuit of Laachraoui — Moroccan-born and Brussels-raised — as a suspected accomplice to Abdeslam.
Abdeslam spent four months on-the-run as authorities across Europe tried to root him out, finally cornering him in the Brussels neighborhood of Molenbeek. Authorities say he was working with Laachraoui, who had been under the alias of Soufiane Kayal and was traveling with a fake Belgian identity card.
Laachraoui is believed to have constructed the suicide vests used in the Paris siege after his DNA was found on all of them, a French police official told The Associated Press.
He is thought to have traveled to Syria in 2013.
Laachraoui appeared in an airport surveillance image from Tuesday in which a trio of terror suspects were seen pushing carts carrying massive bombs — disguised as suitcases — through the crowded check-in hall. Ibrahim El Bakraoui was also seen in the video, while the third suspect has not been identified.