BRUSSELS — One of the suicide bombers who blew themselves up at Brussels airport was the suspected bomb-maker involved in November's Paris attacks, Belgian officials announced on Friday.
The federal prosecutor confirmed that 24-year-old Najim Laachraoui was the bomber pictured on the left of a surveillance camera image captured before the twin blasts rocked the departures area on Tuesday. He was pushing a luggage trolley that contained a bomb hidden in a suitcase.
Laachraoui is suspected of being the bomb-maker who supplied devices for the Paris attacks on Nov. 13.
The prosecutor also confirmed Friday that Laachraoui's DNA was found on a suicide belt at the Bataclan music venue that was targeted by the terrorists along with an explosive device at the Stade de France.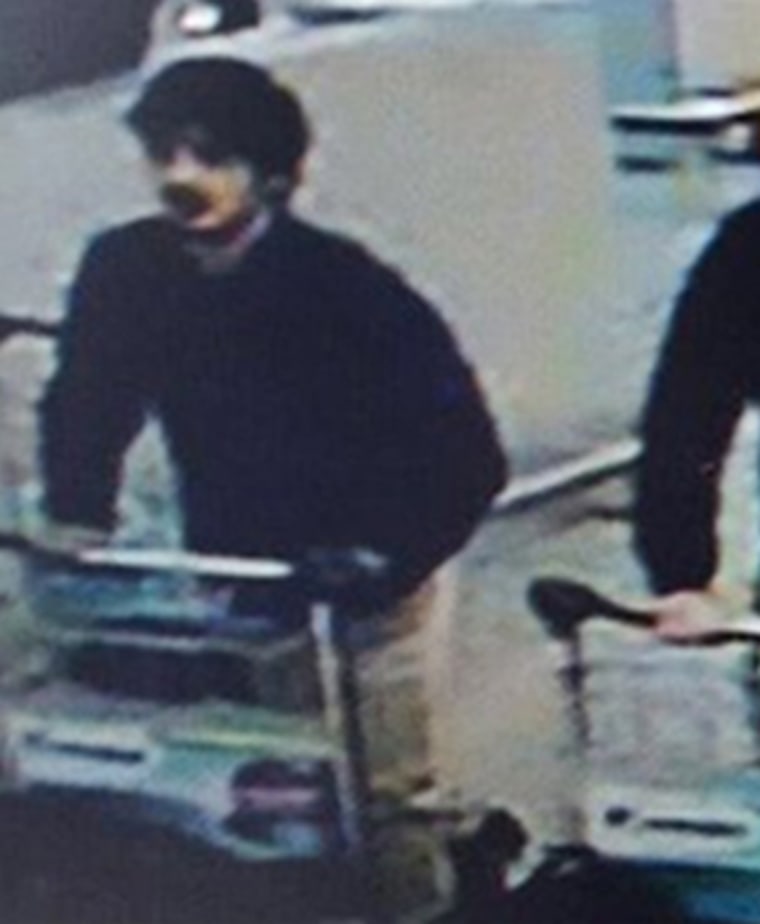 His DNA was also recovered at several safe houses in Belgium used by the cell.
Laachraoui also used the false name Soufiane Kayal and was with suspected Paris attacker Salah Abdeslam in Hungary in Sept. 2015, according to the prosecutor.
U.S. and Belgian intelligence sources previously told NBC News that Laachraoui was believed to be among the Brussels suicide bombers, but Friday was the first time his involvement in the attacks had been publicly acknowledged by officials.