The first significant rainfall in drought-stricken California in months was threatening more mudslides on Monday and Tuesday after motorists were stranded on the iconic Pacific Coast Highway over the weekend. Los Angeles County was battered by 1.4 inches of rain Sunday, causing mudslides and rockslides on sections of Route 1, officials told NBC Los Angeles. No one was injured but drivers were forced to abandon at least a dozen vehicles and a stretch of the highway was closed west of Malibu.
With 80 percent of the state experiencing extreme drought, the soaking came as a welcome reprieve in many areas. But with more rain on the way Tuesday through Wednesday morning, the downpours were expected to come with an increased risk of further mudslides. The National Weather Service issued a flash flood watch for mountain areas in Southern California through Wednesday morning, and Chad Burke of The Weather Channel said, "There is always the risk there since a lot of structures are built on top of or at the bottom of steep hills."
California's historic drought has played a role in the more than 5,500 wildfires in 2014 — about 1,000 more than the yearly average. The Weather Channel said the resulting burn-scar areas were at particular risk of mudslides and flash floods.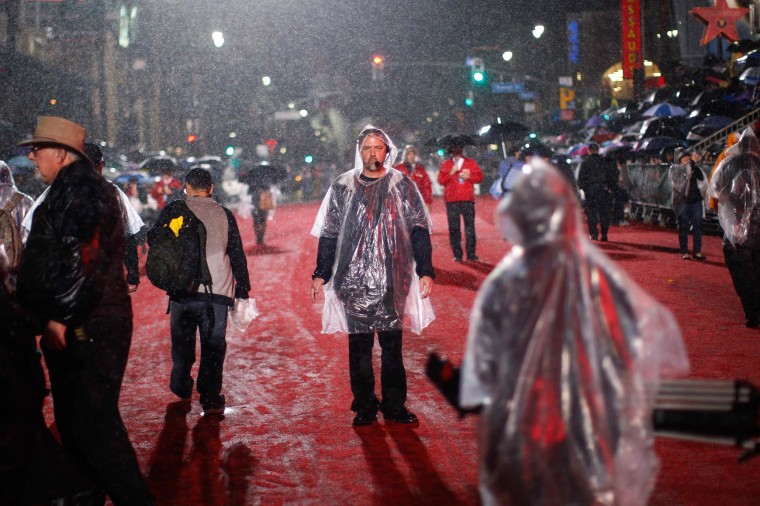 IN-DEPTH
— Alexander Smith