Actor Tom Selleck will pay a California water district more than $21,000 to settle a lawsuit that alleged water was sent to his sprawling Hidden Valley property that was improperly taken out of the district's boundaries by a private company.
The lawsuit by the Calleguas Water District was filed as the state grapples with a historic drought that is in its fourth year, and as water districts across California have been asked to cut back.
"We believe those we represent fully expect we should take action to protect and preserve our water supplies," Calleguas Water District acting board president Thomas Slosson said after the board accepted the offer Wednesday. "And we did."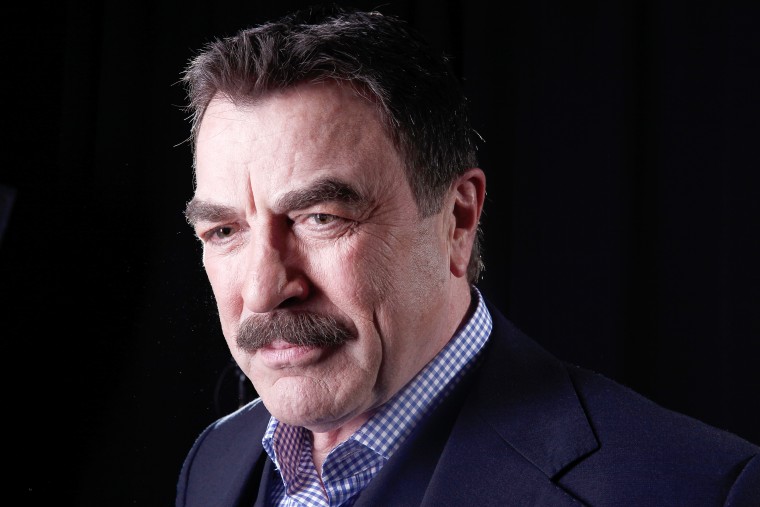 The civil suit alleged that as far back as 2013 a water tender truck was spotted filling up at a hydrant in Thousand Oaks, a city of about 128,000 northwest of Los Angeles, and taking the water to Selleck's 61-acre ranch in neighboring Hidden Valley.
The deliveries occurred at least 12 times for the next two years, the Calleguas Water District said in a lawsuit filed against 70-year-old star of "Blue Bloods" and formerly of "Magnum, P.I." earlier this month.
The suit sought an end to the deliveries and reimbursement for the $21,685.55 the district paid to a private investigator. Selleck agreed to pay that amount to settle the suit.
The private company that delivered the water was not named in the lawsuit. The company paid for the water they took, but broke state and local rules when it took the water from one district and transported it to another, officials said.
Water district general manager Susan Mulligan said the transfer was unfair to ratepayers because people buying water outside the district don't pay property taxes and other fees used to keep the infrastructure sound. "The water delivered and used in this case was not fully paid for, period," she said.
It is unclear whether Selleck knew where the water was coming from.
Eric Bergh, resources manager for the Calleguas Water District, told NBC News there has been a historic problem with people taking water out of their service area, a regulatory violation which has taken on an added dimension with California's historic drought.
Taking water from the public hydrant, he said, is "equivalent to a leak in the system. This is a leak we need to patch."