Known as "Mother Emanuel" by those who love her, the Charleston church that was the site of Wednesday's horrific shooting holds a central place in African-American history.
One of the largest and oldest black congregations in the South, Emanuel African Methodist Episcopal Church's roots reach back to 1816 when black church members withdrew from predominantly white Charleston's Methodist Episcopal Church "over disputed burial ground," according its website.
"It's not just a church. It's also a symbol … of black freedom," Robert Greene, who studies the 20th century South at the University of South Carolina, told the Washington Post. "It's a church that represents so much about the rich history and tradition of African Americans in Charleston."
Under the leadership of Morris Brown, a free shoemaker, organizers established the church for people of color.
Six years after it's founding, the church was burned down when one of its ministers and founders, Denmark Vesey, was discovered as he tried to organize a major slave revolt.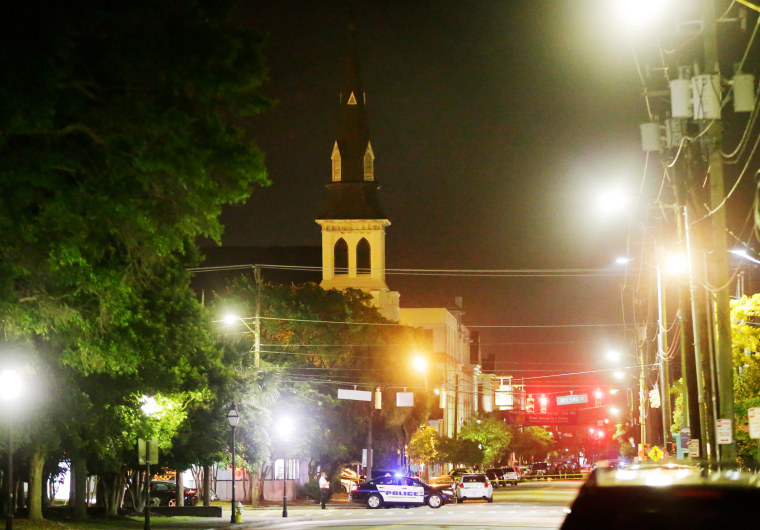 "The plot created mass hysteria throughout the Carolinas and the South" and Vesey was hanged, according to Emanuel's website. The congregation was then forced to worship underground after black churches were outlawed altogether in Charleston in 1834.
"The black church experiment was not to be repeated in the southern city until after the Civil War," according to educational website The Social Welfare History Project.
The faithful did not waste time after the end of the Civil War and in 1865 the name Emanuel was formerly recognized. The present church was built in 1891 by African Americans.
Emanuel A.M.E. is part of the African Methodist Episcopal Church, the world's oldest Christian denomination founded by African Americas.
"The church was born in protest against slavery — against the dehumanization of the African people brought to the American continent as labor," according to A.M.E.'s website.
Civil rights icon and co-founder of the NAACP W.E.B. du Bois called the A.M.E. Church a "social center of astonishing efficiency, where the poor and ostracized met in human sympathy, mutual charity and encouragement, to fight the battle of life."
President Barack Obama referenced the church in his remarks Thursday from the White House. "It has risen from flames, an earthquake and other dark times," he said. "It will rise again now as a place of peace."