The call to serve God and his community came early to the Rev. Clementa C. Pinckney, who was killed in a shooting in one of the country's oldest and most prominent African-American churches on Wednesday night.
"Rev. Pinckney answered the call to preach at the age of 13 and received his first appointment to pastor at the age of 18," according to the website of Emanuel African Methodist Episcopal Church in Charleston, South Carolina. At 23, Pinckney was elected to the South Carolina House of Representatives, and in 2000, he was elected to the State Senate as a Democrat.
"Brave men sometimes die very difficult deaths"
Two sources told NBC News that Pinckney, 41, was among nine killed during during a Bible study sessionon Wednesday. Charleston Police Chief Gregory Mullen said the shooting was being investigated as a hate crime. The gunman remained at large Thursday.
Pinckney played a key role in passing a bill mandating that police officers wear body cameras, according to the Rev. Joseph Darby of Beaufort AME Church. The law came into effect after a white policeman killed Walter Scott, an unarmed black man in North Charleston on April 4.
"He has sponsored progressive legislation, played a key role in us just getting body camera legislation passed," he told MSNBC. "He was a very caring and competent pastor and he was a very brave man. And brave men sometimes die very difficult deaths."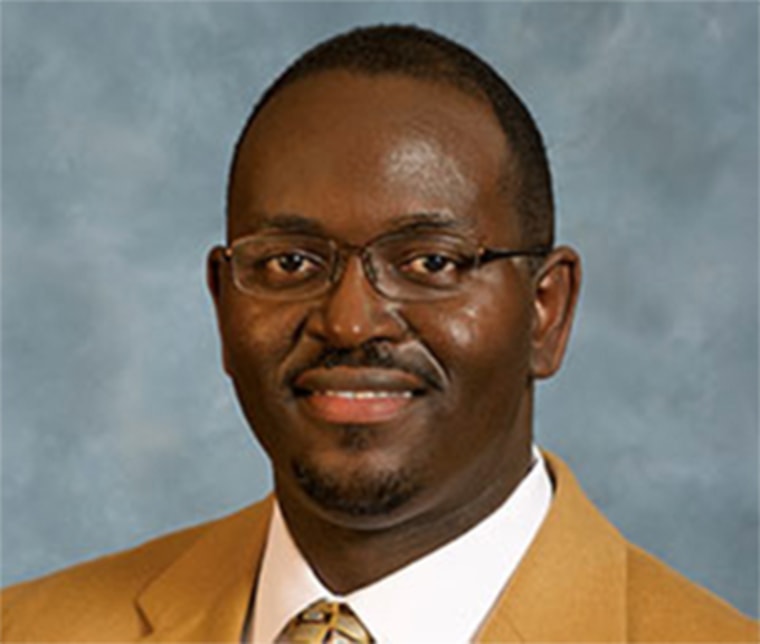 Darby added: "He was not insulting, he was not the loudest in the room but he knew how to maneuver to get things done and he knew how to take a stand and hold to that stand. And when you do that you rankle some people who people who think in strange way so it is not surprising."
Tim Scott, a U.S. Senator for South Carolina, also paid tribute to Pinckney.
"Tonight we stand together in prayer for Pastor Pinckney and his congregation at Emanuel AME, and for the families who are enduring unimaginable pain at the loss of their loved ones," he said.
Pinckney was born in South Carolina's Jasper County on July 30, 1973. He was married to Jennifer with whom he had two daughters. He received a Master's of Divinity from the Lutheran Theological Southern Seminary, according to the church's website.