Dylann Roof, the man accused of gunning down nine parishioners at a historically black church in Charleston, was assaulted Thursday by another inmate at the South Carolina jail where he is being held, authorities said.
Roof, 22, was showering at the jail when another inmate left his cell, ran down the stairs and attacked him, Charleston County Sheriff Al Cannon said at a news conference Thursday.
The inmate, Dwayne Stafford, 25, struck Roof in the face and body with his hands before officers broke up the fight at the Charleston County Detention Center, Cannon said.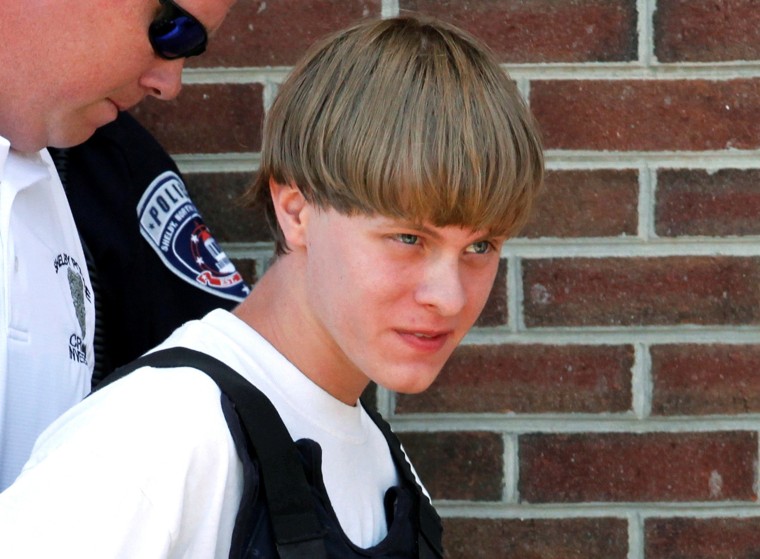 Roof suffered bruises to his face and back, but medical staff checked and cleared him, according to an incident report from the sheriff's office. Stafford was expected to be charged with assault in the third degree, Charleston County Sheriff's Office Spokesman Major Eric Watson told NBC News, adding that an internal investigation has been opened.
Cannon said at the news conference later Thursday that Roof and his attorney "have indicated they have no desire to press charges."
Cannon said the process for giving shower access to Roof, who is in protective custody, involved officers checking to ensure that the doors to all the other inmates' cells were properly locked and monitoring Roof as he moved in and out of his cell. At the time of the attack, one of the detention officers on duty in the area was taking a break, Cannon said, while the other had been called to provide toilet paper to another inmate.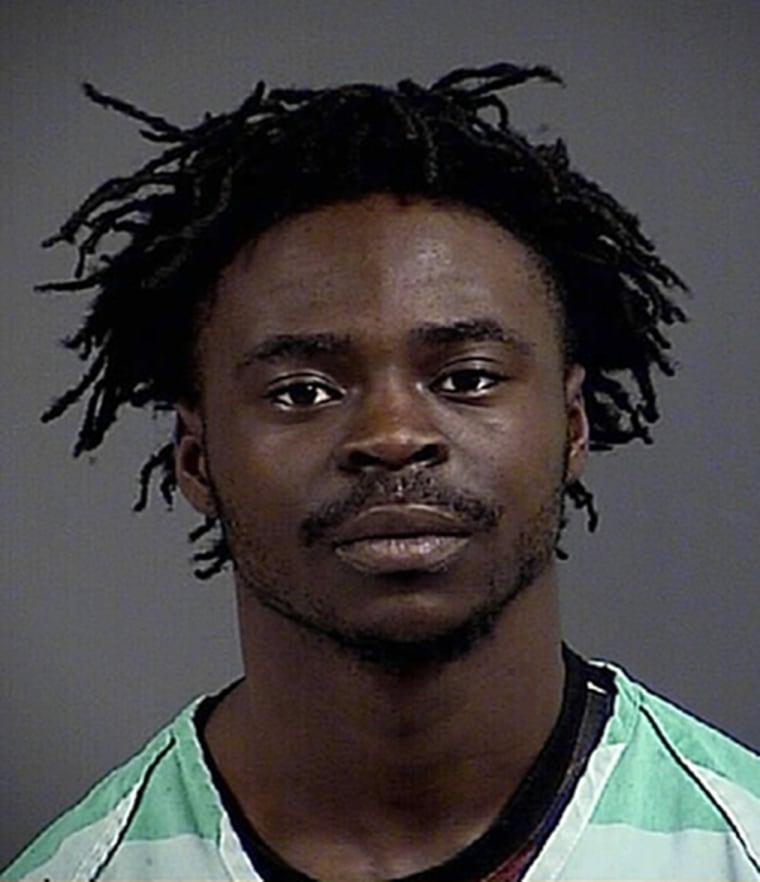 The sheriff said they were investigating why Stafford's cell was not properly locked.
"It seems pretty obvious to me at this point at the very least we have complacency," he said.
Roof is accused of carrying out the horrific June 2015 massacre during a Bible study class at the Mother Emanuel African Methodist Episcopal Church in Charleston.
Authorities have said Roof, who is white, wrote a white supremacist screed and appeared in photos holding Confederate flags.
Roof could face the death penalty if convicted in upcoming trials in both federal and state courts.
His attorneys are challenging federal prosecutors' intentions to seek the death penalty against him, filing a motion on Monday that the death penalty and federal death penalty law are unconstitutional, according to the Associated Press.