An admitted white supremacist was condemned to death for massacring nine black worshipers who'd invited him to study the Bible with them at a Charleston, S.C., church, ending a two-phase federal trial that exposed the killer's hate-fueled motives and plumbed the chasms of grief left by the victims' deaths.
The jury, the same that convicted Dylann Roof in the murders last month, announced its verdict Tuesday after deliberating less than three hours. U.S. District Court Judge Richard Gergel delivered the formal sentence Wednesday, after hearing impact statements from dozens of victims' relatives. He noted that no punishment could bring back the people they lost.
"This trial has produced no winners, only losers," Gergel said.
Roof asked Gergel for a new trial, saying he didn't trust his defense lawyers, and the judge turned him down. But Roof can file post-trial appeals.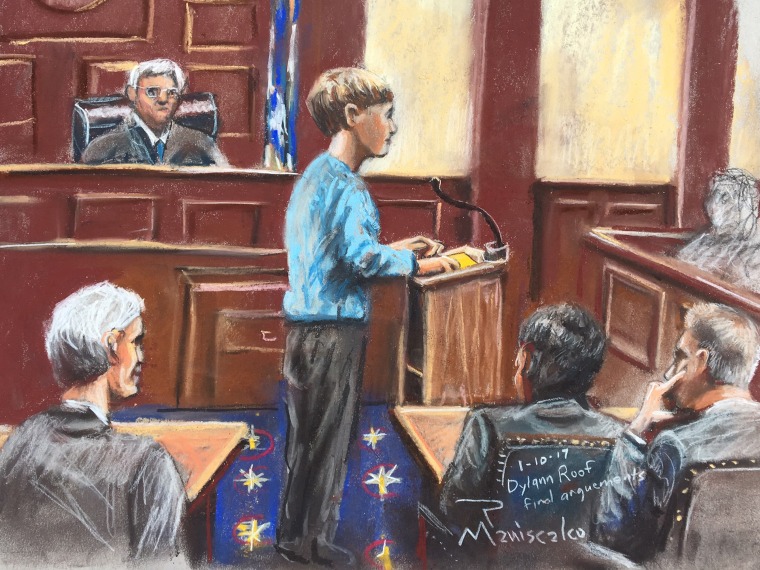 Roof, 22, who represented himself in the penalty phase, did very little to persuade the panel to spare his life. He declined to present any witnesses or evidence, blocked standby defense lawyers' attempts to raise questions about his mental health, and suggested in his closing statement that arguing for life in prison wasn't worth the effort.
Related: Charleston Massacre Trial Concludes With Roof Saying 'I Had to Do It'
Melvin Graham, whose sister, Cynthia Graham Hurd, was among the nine killed, said after Tuesday's verdict that his family had received justice. But he added, "This is a very hollow victory because my sister is still gone."
Graham said he did not argue with the death penalty for Roof.
"He just took them away from us because he wanted to. He decided the day, the hour, the moment, my sister was going to die. And now someone is going to do that for him," Graham said.
Graham also argued that if Roof had a Muslim sounding name, he would have been called a radicalized terrorist. "He was radicalized, but not in the way some people think. He radicalized himself to think he had to act on it just like any other terrorist."
Roof's relatives said in a statement that they would "always love Dylann" but would "struggle as long as we live to understand why he committed this horrible attack, which caused so much pain to so many good people."
His defense lawyers, sidelined for much of the trial, said the sentence meant that "this case will not be over for a very long time." They also expressed dismay that the trial "shed so little light on the reasons for this tragedy."
Roof now becomes the 63rd person on federal death row, and the first to be put there since Boston Marathon bomber Dzhokhar Tsarnaev was convicted in 2015.
Nevertheless, it will likely be years before he is put to death; the federal government has put executions on hold out of concerns about lethal injection drugs, and appeals could put off the date even further. The last federal execution took place in 2003.
And Roof still faces a second trial, by the state of South Carolina, where he also faces the death penalty. The date of that trial has not been determined.
From the start of the trial, Roof's guilt was hardly in doubt.
It took the 12-person jury a little over two hours to convict Roof last month on all 33 counts, including two dozen that fall under federal hate crime statutes.
During that phase of the trial, defense lawyer David Bruck put no witnesses on the stand and raised no objections when prosecutors played Roof's videotaped confession to the FBI, which was made following his arrest. In it, Roof admitted he was guilty and that the motive was to spark a race war. He told the FBI men he was surprised he was able to kill as many people as he did with his .45-caliber Glock pistol.
Witnesses included two women who survived the shooting, Felicia Sanders and Polly Sheppard, who testified that Roof told her, "I'm going to leave you here to tell the story."
Related: Charleston Massacre Survivor Says Suspect Dylann Roof Opened Fire as Victims Stood to Pray
For the penalty phase, a judge allowed Roof to represent himself, but only after conducting a competency hearing that remains under seal. Roof told the jury that "there is nothing wrong with me psychologically," and that he chose to mount his own defense to prevent lawyers from presenting mental health evaluations.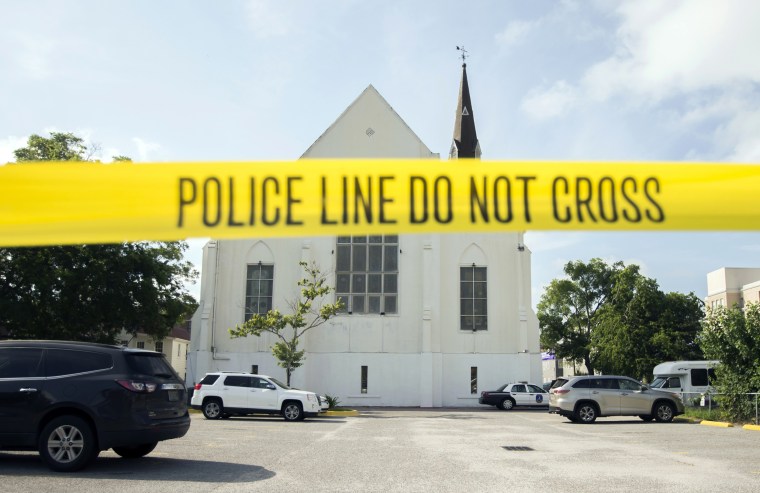 Prosecutors focused on the lives of the victims — the Rev. Clementa Pinckney, 41; the Rev. Daniel Simmons, 74; Sharonda Coleman-Singleton, 45; Depayne Middleton-Doctor, 49; Cynthia Hurd, 54; Myra Thompson, 59; Ethel Lance, 70; Susie Jackson, 87; and Tywanza Sanders, 26. The government used photos, video, audio recordings and testimony from loved ones to explore the killings' aftermath.
Also key to the government's case was was showing Roof's planning for the June 17, 2015 massacre, in which Roof targeted a group of worshipers who'd invited him to study the Bible with them on a Wednesday night, waiting nearly an hour before opening fire.
The government has also stressed Roof's apparent lack of remorse afterward, a contrast with the expressions of forgiveness from some victims' relatives at Roof's first court appearance after the attack.
At trial, prosecutors shared with the jury portions of Roof's jailhouse journal, dated six weeks after the killings.
"I do not regret what I did," Roof wrote. "I am not sorry."
After the verdict, U.S. Sen Tim Scott of South Carolina said the jury had made the right decision, and that it would mark "a pivotal moment" in the victims' families' "road toward some sort of closure."
Attorney General Loretta Lynch said in a statement that "no verdict can bring back the nine we lost that day at Mother Emanuel. And no verdict can heal the wounds of the five church members who survived the attack or the souls of those who lost loved ones to Roof's callous hand. But we hope that the completion of the prosecution provides the people of Charleston — and the people of our nation — with a measure of closure."