Under police security and to the strains of gospel choirs, hundreds of mourners packed into churches on Thursday for the first two funerals for victims of the massacre in Charleston, South Carolina.
Police officers stood guard at both houses of worship as services were held for Ethel Lance, a 70-year-old church custodian, and Sharonda Coleman-Singleton, a minister and high school track coach.
They were two of the nine people killed when Dylann Roof, who had espoused racist ideology and was pictured posing with the Confederate flag on a website in his name, opened fire at Emanuel African Methodist Episcopal Church on June 17.
Police searched the bags of people who lined up to get into the services. Among the public figures at the two funerals were Gov. Nikki Haley, Mayor Joe Riley of Charleston and the Revs. Jesse Jackson and Al Sharpton.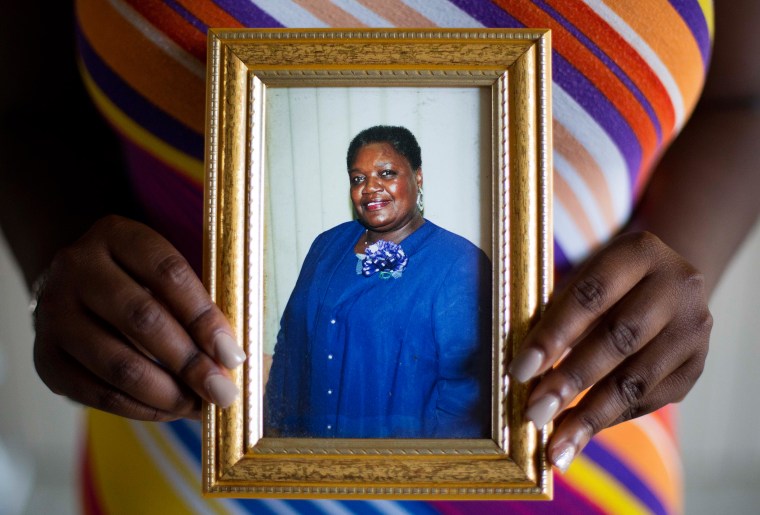 At the service for Lance, some of her seven grandchildren recalled how she pushed them to wake up early so they could succeed, and how she always had grits and bacon on the table first thing.
"She can be a symbol for love," said one grandson. Brandon Risher. "Hate is powerful, but love is more powerful."
Her granddaughter Aja Risher said: "Grandma, whatever I do will be because of you watching over me and holding my hand and saying, 'Baby girl, you got it!'"
Lance was a custodian at Emanuel AME for 30 years.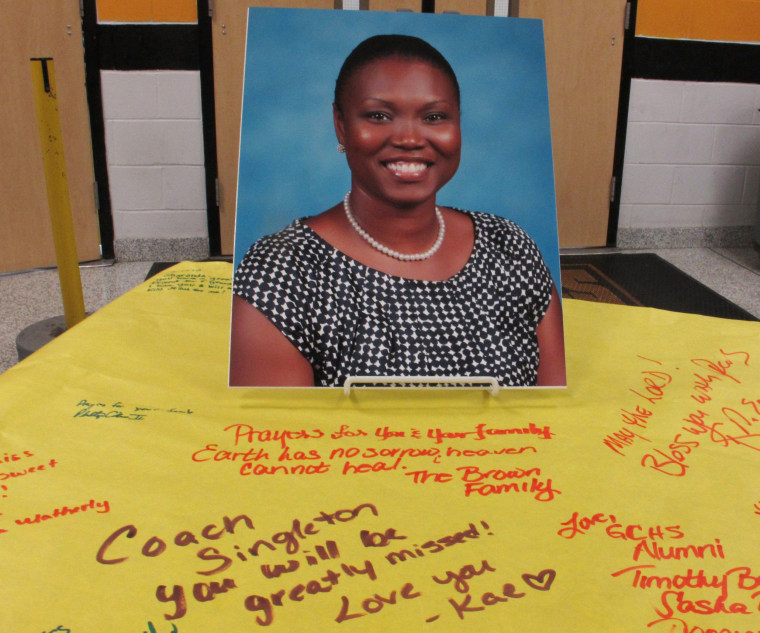 Coleman-Singleton, 45, was a speech therapist and girls' track and field coach at Goose Creek High School in suburban Charleston.
At her funeral, Riley, the mayor, said he brought the sympathies of President Barack Obama and Vice President Joe Biden.
Riley invoked the gunman: "He came in with symbols of division, and the Confederate flag is coming down," he said to loud applause. The governor and other state officials have called for the removal of the rebel flag from a monument at the State House.
On Friday, Obama is to give the eulogy for the Rev. Clementa Pinckney, who was a state senator.