A friend of accused South Carolina church shooting defendant Dylann Roof has been accused of lying to federal agents about what he knew of Roof's plans.
Court documents unsealed Friday reveal that the FBI arrested Joseph Meek, 21, on Thursday. A grand jury indictment said he told the FBI in June that he did not know specifics of Roof's plan to shoot people during a bible study at Emanuel African Methodist Episcopal Church in Charleston.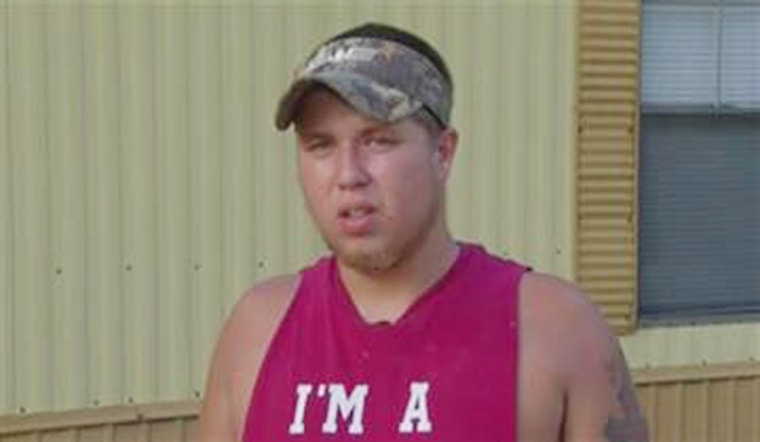 "Meek's statements and representations denying such specifics were false," the indictment said, though it offered no details on the extent of his knowledge.
During a brief appearance in federal court Friday, Meek entered a plea of not guilty.
Meek told NBC's "Dateline" in June that Roof stayed with him at his mobile home in Red Bank, South Carolina, several days before the attack on the church. But Meek denied that he had advance knowledge of Roof's intention to kill black parishioners.
"He just said he wanted to do something crazy," Meek said, "I didn't know what his crazy plan was. I didn't know that he wanted to hurt black people, because he didn't say that."
Meek said Roof, 21, drank three-fourths of a bottle of vodka one night and began making racist comments. "He said he wanted segregation between the whites and the blacks. He said he didn't like how the white race was getting bullied by the blacks, or how the black race was taking over."
South Carolina authorities have charged Roof with nine counts of murder for the church massacre and have said they will seek the death penalty. Separately, the Justice Department has filed hate crime and other civil rights charges against him.
Investigators say Roof published a racist Internet manifesto and was in contact with white supremacist groups before his attack on the church.