"Heroic action" by the Marines shot dead in Chattanooga and local police prevented an even greater tragedy, Tennessee Governor Bill Haslam said late Thursday as the FBI began an investigation into the killings.
"All of our hearts go out to the families of the four marines who lost their lives," he told reporters at a news conference.
Mohammad Youssuf Abdulazeez, 24, was killed after spraying dozens of bullets at a military recruiting center then driving to a Navy-Marine training facility where he shot the service members. A police officer was also wounded.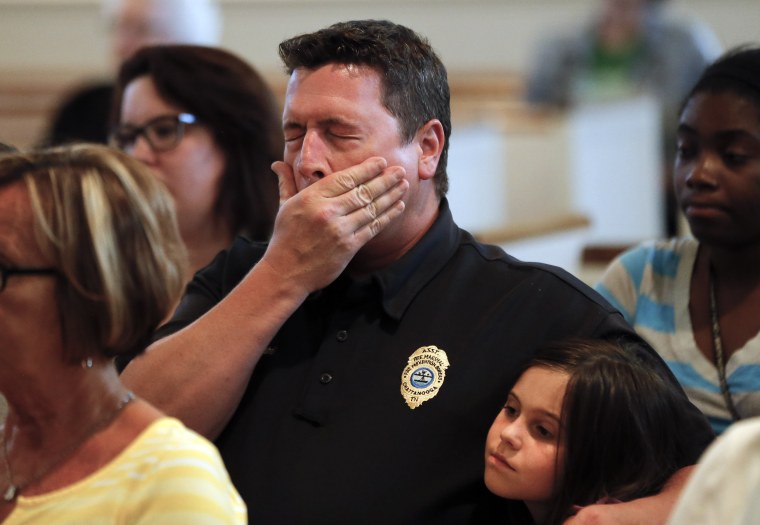 "Chattanooga is a great city with a broken heart," Haslam said, praising "heroic action by the Marines who lost their lives and some others there in that facility who did everything they could to minimize the damage … some Chattanooga police officers and some Hamilton County Sheriff's Department officers."
His comments were echoed by Senator Bob Corker (R-Tenn.) who said America is mourning the "senseless loss" of four heroes.
"This is a great city," he said, describing Chattanooga as "a city full of people who care deeply about others."
Corker added: "This community will do everything it can to ensure that these law enforcement folks will have everything they need to understand why this young person had the motive, the desire to do this senseless thing that has shaken the nation. Our nation mourns the loss, the senseless loss, of four of our nation's heroes, and another one lays in a very serious condition here in a local hospital."
Chattanooga Mayor Andy Berke said: "We live in the volunteer state, a state that's right with traditional and affiliation with our armed forces. We're thankful for those who are home safely and we will certainly give a prayer in all of our hearts for those who aren't."