The four Marines killed in the rampage in Chattanooga, Tennessee, served a total of five tours in Iraq and Afghanistan, and one was awarded the Purple Heart.
The Marine Corps said Friday that their remains were being sent to Dover, Delaware.
Here are their names and service records, as released by the Marines.
Lance Cpl. Squire K. Wells
Wells, known as Skip, was exchanging lighthearted text messages with his girlfriend of more than two years, Caroline Dove, before the conversation became terrifying Thursday.
"ACTIVE SHOOTER," he wrote. She thought he was kidding and responded, "You are so weird," before really getting nervous when she didn't receive a reply.
"I love you," she wrote. "Hon, I need you to answer me please."
She never got an answer.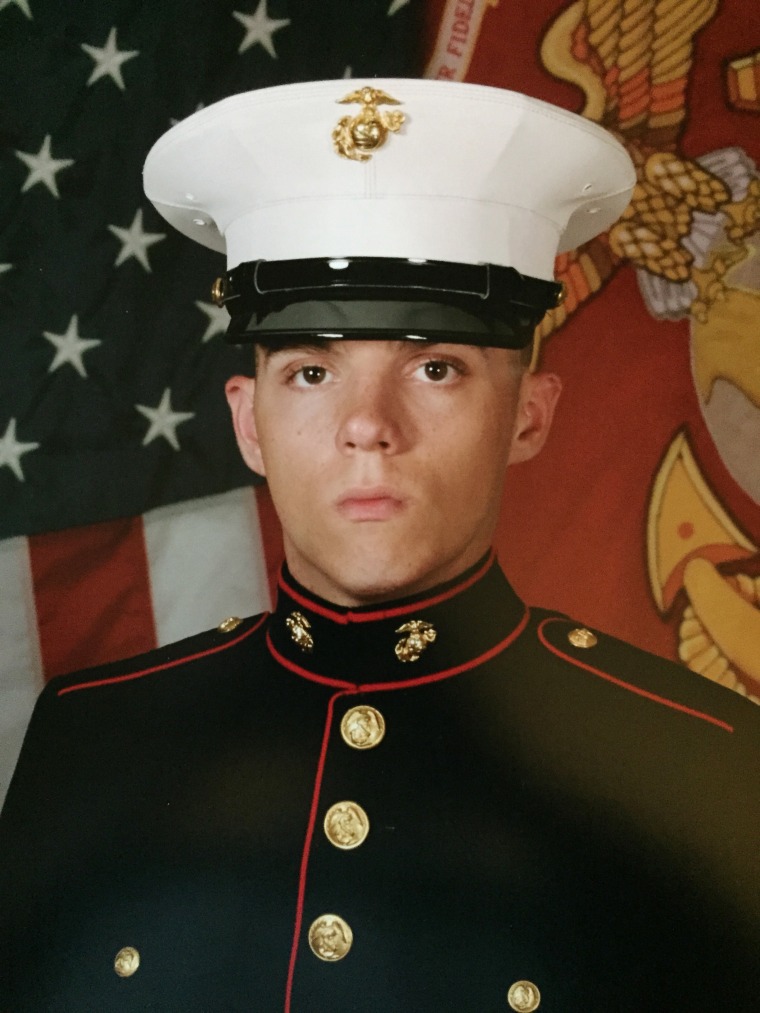 The two met at Georgia Southern University. "The entire Georgia Southern University community is saddened by the news that former student and Marine Skip Wells was killed yesterday in the Chattanooga tragedy along with three fellow Marines," the school said in a statement, adding that he was enrolled there for a year.
Wells decided he wanted to follow in the footsteps of his grandparents and mother, who were servicemembers, Dove told The Associated Press.
"My son died doing what he loved for the love of his country and his family," Wells' mother, Cathy, said in a statement to NBC News.
Reservist on active duty operational support.
Entered service: February 2014.
From: Cobb, Georgia.
Occupation: Field artillery cannoneer.
Gunnery Sgt. Thomas J. Sullivan
Sullivan, 40, joined the Marines three years after graduating from Cathedral High School in Massachusetts, where his parents, brother and sister are still based, according to The Springfield Republican.
The Facebook page of Nathan Bill's Bar & Restaurant, a Springfield eatery that is part owned by Sullivan's brother, Joe, was flooded with pictures of the Marine on Thursday and Friday.
"Anyone who went to Holy Cross School, Cathedral High School or grew up in the East Forest Park knew who Tommy was. He was our hero and he will never be forgotten," read a post on the page.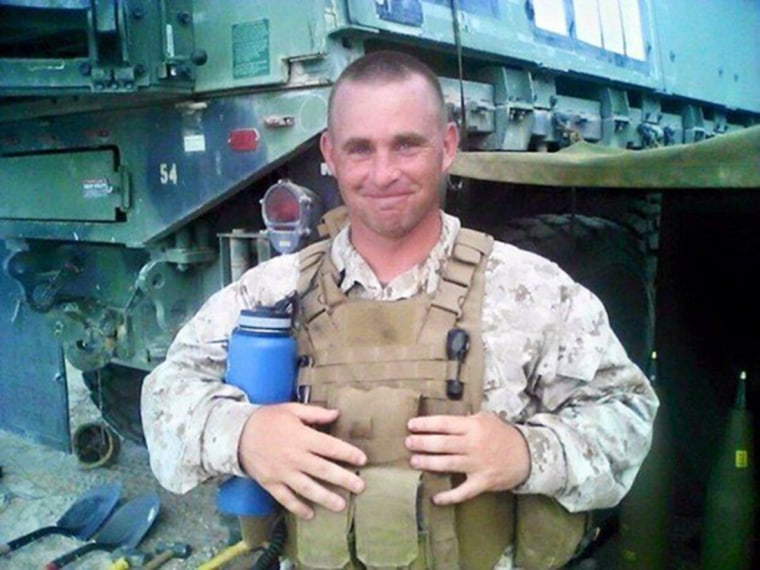 Springfield Mayor Domenic J. Sarno also posted a tribute to Sullivan on his Facebook page. "This is a tragic loss not just for the Springfield community but for our entire nation. Sergeant Sullivan dedicated his life in brave service to his country and to see it end under such tragic circumstances is heart breaking," he said.
Massachusetts Gov. Charlie Baker ordered Thursday that all government building flags be flown at half-staff. "The senseless violence in TN is a terrible tragedy made worse by the fact that those killed answered the call to protect our nation," Baker said.
Active duty.
From: Hampden, Massachusetts.
Entered service: September 1997.
Occuption: Field artillery cannoneer.
Deployments: Iraq (September 2007 to April 2008, September 2004 to April 2005).
Among his decorations was the Purple Heart.
Staff Sgt. David A. Wyatt
Condolences poured in on the Facebook page that the Tennessean identified as that of Wyatt's wife, Lorri. Her profile picture and the profile pictures of many of her friends showed the Wyatt with two young children — a boy and a girl — holding American flags.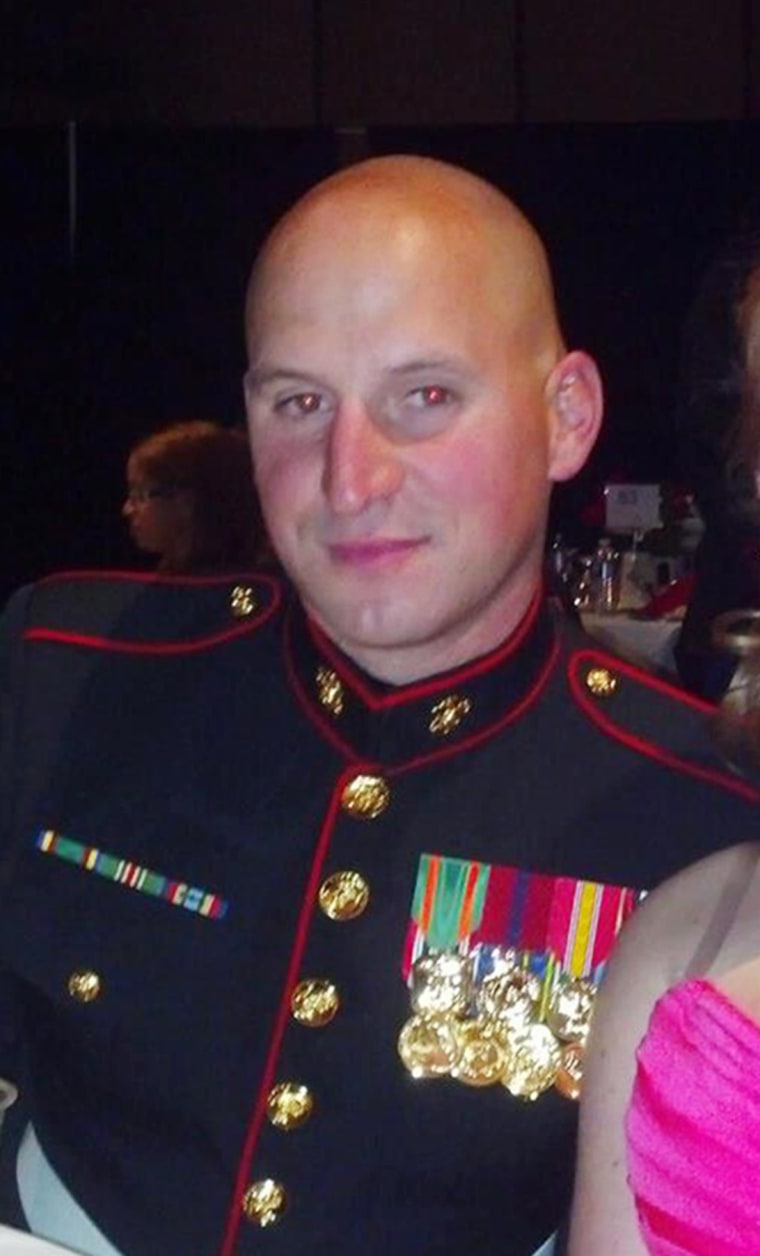 Wyatt's Tennessee home was also draped with an American flag Friday, the Tennessean reported. Neighbors said people were visiting the family's home all throughout Thursday.
Wyatt was an Eagle Scout and graduated from high school in 1998, his former scoutmaster, Tony Ward, told The Associated Press. Ward said the Marine cared deeply about his job and the people he served with. "He's the kind of man that this country needs more of," he said.
Meanwhile, the media manager of the St. Louis Rams also mourned the loss of Wyatt, who he said he attended high school with. "Heartbroken to learn one of the Marines killed in Chatt. yesterday was a hs classmate of mine. Thank you David Wyatt for your service," Casey Pearce wrote in a tweet.
Active duty.
From: Burke, North Carolina.
Entered service: September 2004.
Occupation: Field artillery operations man.
Deployments: Afghanistan (October 2010 to May 2011), Iraq (October 2007 to January 2008).
Sgt. Carson A. Holmquist
Holmquist played on the football team for four years at Grantsburg High School in Wisconsin, where he graduated from just seven years ago, the school's principal, Josh Watt, told the AP. Watt said Holmquist was athletic and loved being outside.
"When he became a Marine he was very proud of that," Watt said Friday. "It's a very tough day in Grantsburg."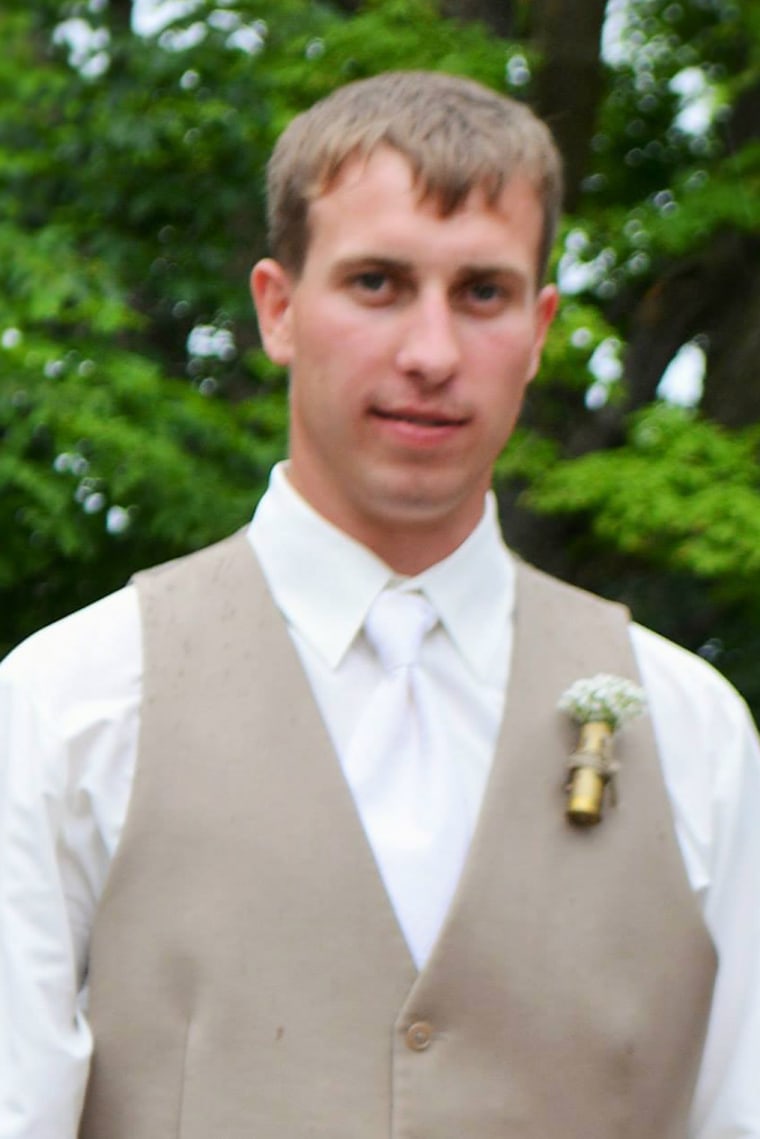 Holmquist's mother, Susan Holquist, told NBC affiliate KARE Friday that she and her husband were "just trying to make it through the day."
Holmquist appeared to be married with a young son, KARE reported.
Active duty.
From: Polk, Wisconsin.
Entered service: January 2009.
Occupation: Automotive maintenance technician.
Deployments: Afghanistan (September 2013 to May 2014).