At least one military service member opened fire on the Chattanooga gunman in the opening seconds of his attack on a Navy and Marines center last week, an FBI investigator revealed on Wednesday.
The service member got off several rounds but was unable to stop the gunman, who fired at the building, then charged inside and kept shooting, said Ed Reinhold, special agent in charge of the bureau's Knoxville office.
In a chilling timeline, Reinhold described how the gunman, identified as Muhammad Youssuf Abdulazeez, moved through the building and shot people as he encountered them, then ran out the back and kept firing.
Four Marines and a Navy petty officer were killed before Chattanooga police shot and killed Abdulazeez. Four of the service members died outside, in a motor pool area behind the building, and one died inside, Reinhold said.
It all took less than five minutes.
Reinhold said the FBI was treating the gunman as a "homegrown violent extremist," and he said investigators believe he had no help in executing the attack. But he said it was too early to determine whether Abdulazeez was radicalized.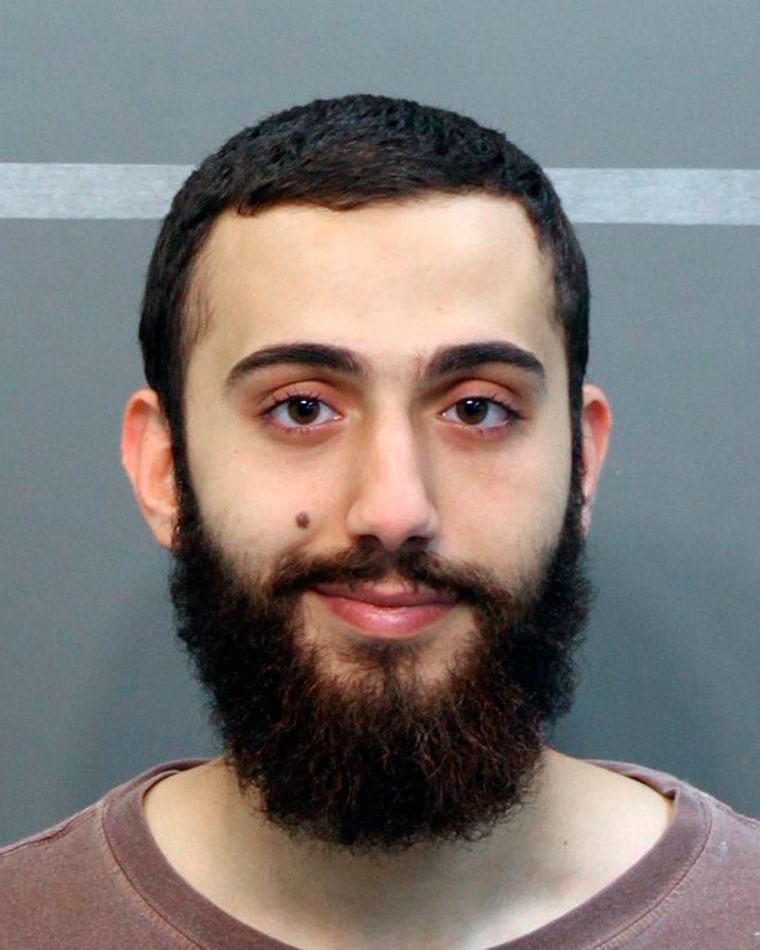 Investigators have focused on a trip to Jordan last year by Abdulazeez, and an uncle has been detained there, according to his lawyer.
NBC News reported on Tuesday that Abdulazeez downloaded audio recordings of Anwar al-Awlaki, a radical cleric and al Qaeda recruiter killed by an American drone strike in 2011.
A family representative has told NBC News that Abdulazeez had been in a three-day downward spiral before the attack, suffered from depression and had thoughts of suicide.
The Navy and Marines center was the second target of Abdulazeez's rampage. Minutes earlier, he had unloaded dozens of rounds into the doors of a military recruiting station about seven miles away.
In the chaos at the Navy and Marines center, two service members "attempted to provide cover" and help people escape, Reinhold said.
And a Marine commander, Maj. Gen. Paul W. Brier, said that Marines went room to room to shepherd their fellow service members to safety, and that some "willingly ran back into the fight."
"When history records what happened in Chattanooga last week," he said, "it won't be remembered for the heinous actions of one individual. The legacy of that day is one of valor — a day of American strength."
Reinhold said that the service member fired on Abdulazeez after he crashed the gates of the Navy and Marines center and got out of his car carrying an assault rifle, a handgun and ammunition.
Investigators will have to wait for autopsy results to determine whether the service member hit Abdulazeez, Reinhold said.
Authorities said that two weapons belonging to service members were found at the scene, but they offered no details on the nature of those weapons. At least one of those two weapons was fired at the gunman.
The military plans to increase security at recruiting stations and reserve centers because of the attack, but those plans do not include arming personnel at off-base facilities like the ones attacked in Chattanooga.
Besides the two weapons belonging to service members, investigators at the scene found two guns belonging to Abdulazeez and one in his car, Reinhold said. All five service members were killed with bullets from the same gun, he said.