An injured sailor has become the fifth victim of the Chattanooga, Tennessee, shootings after dying early Saturday, the U.S. Navy said.
Navy Petty Officer 2nd Class Randall Smith, 26, succumbed to wounds received in Thursday's gun rampage, the U.S. Naval Institute reported.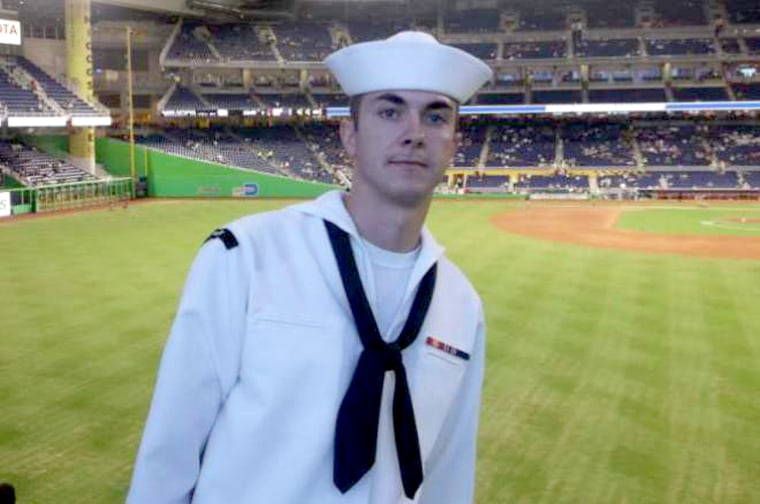 RELATED: U.S. Officials Looking Into Gunman's Travel, Devices
The sailor's death comes in addition to the four U.S. Marines killed at the scene. They have been identified as Lance Cpl. Squire K. Wells, of Cobb, Georgia; Gunnery Sgt. Thomas Sullivan, of Hampden, Massachusetts; Sgt. Carson Holmquist, of Polk, Wisconsin, and Staff Sgt. David Wyatt, of Burke, North Carolina.
The U.S. Navy did not identify Smith in a statement but said it would be confirmed 24 hours after the next of kin process is completed.
Smith grew up in Paulding County, Ohio, and joined the service after attending college in the state, his grandmother, Linda Wallace, told The Associated Press. Residents in the county of less than 20,000 were urged Thursday and Friday to pray for Smith, according to NBC affiliate WCMH.
"It is with great sadness that a graduate of Paulding passed away due to injuries sustained in Chattanooga," Paulding County Sheriff Jason Landers said Saturday after news of Smith's early morning death.
Smith was married and had three daughters, the AP reported.
Ohio Gov. John Kasich also tweeted his condolences.
The other victim who was injured in the rampage, Chattanooga Police Sgt. Dennis Pedigo, suffered a gun wound to his ankle and underwent surgery. His family said in a statement on Friday night that he was "in good spirits."
Investigators are trying to determine a motive as to why 24-year-old Mohammad Youssuf Abdulazeez carried out the shootings, first at a military recruitment station and then at a Navy and Marines reserve center seven miles away.
Abdulazeez, who had at least three guns plus a vest to carry extra ammunition, engaged in a firefight with Chattanooga officers, authorities told NBC News. All indications are that he was killed by police, they added.