There were more than 2,000 shootings in Chicago last year, and the city is on pace for more this year. The violence worsens in the summer months: over the holiday weekend, dozens of people were shot and nine died in the gunfire. Beneath the sobering figures are personal stories, both of fear and resilience. NBC News' Tracy Jarrett spent time in Chicago to hear them.
Part 2 in a series.
CHICAGO — At A.A. Rayner & Sons funeral home in Chicago, Charles Childs is used to planning celebrations of long lives. His biggest concern traditionally has been timing the stop lights as he leads grieving families in a procession to the cemetery.
These days, though, he has to worry about arranging a police presence to control the large, often emotional crowds that show up for the funerals of young people whose lives have been cut short by gun violence.
Rayner & Sons is a predominantly black funeral home founded in 1947 on the city's South Side. It handled the funerals for Emmett Till, the 14-year-old slain in Mississippi in 1955 after reportedly flirting with a white woman, and Mayor Harold Washington, Chicago's first black mayor.
Childs is the president of the funeral home and has been in the business for 40 years. He used to see one or two violence-related funerals a year. Now, he says he directs one or two every month.
So he has to take into consideration all sorts of things that he otherwise wouldn't — avoiding certain gang colors, navigating a tricky route between the service and the cemetery and hiring cops to keep the peace.
At these funerals for interrupted lives, the mood is as much tense as somber. Eulogies must be delicately written for "kids who may have been doing things they shouldn't have been doing," Childs said. The smallest thing can turn grief to violence.
"It could be something so minor, like somebody stepping on somebody's foot or not saying hello or being asked to take their hat off," Childs said.
In 2012, two men were shot outside a funeral that Childs was directing for a reputed gang member. One was critically injured, the other killed on the church steps. The family of the deceased had not told Childs about the gang association, so he hadn't arranged for police.
"I was standing over him when his eyes rolled in the back of his head," Childs recalled.
Behind the scenes, funeral directors in Chicago are dealing with demographic challenges — young mothers and grandparents, some of whom have wrenching questions about how and why death visited their young children. Others are all too aware.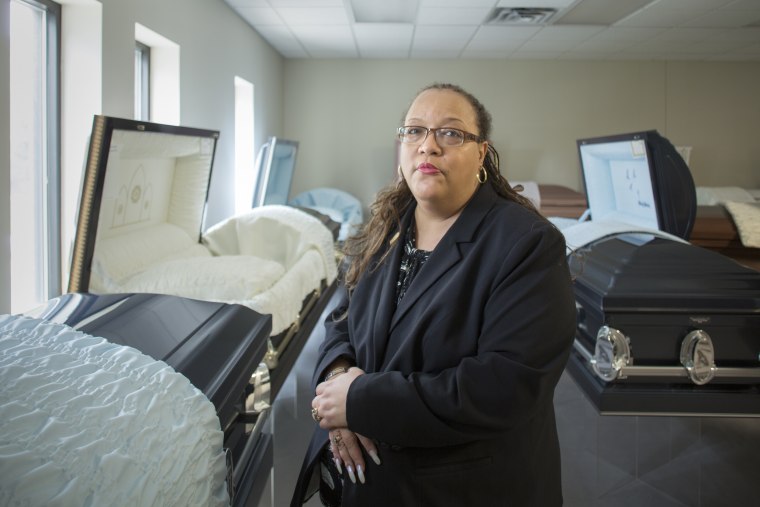 Pamela Rayner, one of the owners of the funeral home, remembers one mother who would not speak for 15 minutes when she came to arrange services for her son. At the funeral, she stood outside for 25 minutes before entering.
"It kind of got to me because I'm thinking to myself this is her only child," Rayner said. "Can you imagine not today, not tomorrow, but next week when everybody is gone and everybody is back to their old daily work, she has to go into their son's house, in their son's room, and start putting away his clothes."
She has seen mothers and grandmothers who have taken out life insurance on their own kids. She had to stop one funeral because of the threat of gang retaliation, and tell the mourners that for their own protection the service couldn't go on.
Cost is a concern, too, for families and the funeral home alike. Rayner & Sons and other funeral homes often provide pro bono services or deep discounts.
An average family who comes to Rayner & Sons spends $6,000 to $7,000 on the funeral alone, plus $2,000 to $5,000 on cemetery and burial fees. Many families that have lost children to violence can only pay a fraction of the cost, Childs said.
"We try to make sure they get the kind of decent service they can afford or that we can afford to give them," said Marguerite Gatling of Gatling Chapel, a funeral home that she runs with her husband on the South Side.
The Gatlings say they have seen families sell shirts and pins with the name and face of their loved one to cover the costs. Others have asked for donations at the services.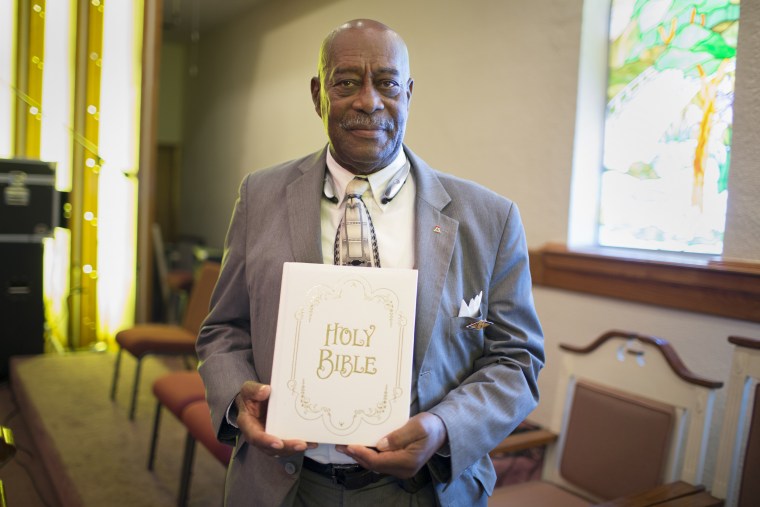 Still, Marguerite Gatling said, she and her husband try not to let money limit what they can provide for families who have lost a child to gun violence. Others who can pay full price keep the funeral home solvent.
Making sacrifices to honor the dead is important to the Gatlings. Lafayette Gatling Sr., Marguerite's husband, remembers his mother's funeral when he was five. He remembers a viewing at his home, and being ashamed at the simple casket.
He doesn't want anyone else to feel that way.
"Regardless of how this person lived or what he did or what crime he committed, it's not our personal business," he said. "Somebody loved this person. If nobody loved him, nobody would be here."