Chicago Mayor Rahm Emanuel, whose tenure in office has been marked by a fraught relationship with local law enforcement, will give a long-awaited address on Thursday on the devastating violence besieging the city.
Emanuel's plans include proposals to work more closely with law enforcement and adding more officers to combat the carnage in several of Chicago's beleaguered neighborhoods.
It is a move some supporters say might alleviate the city's high crime rates—there were more than 3,000 shootings this year alone.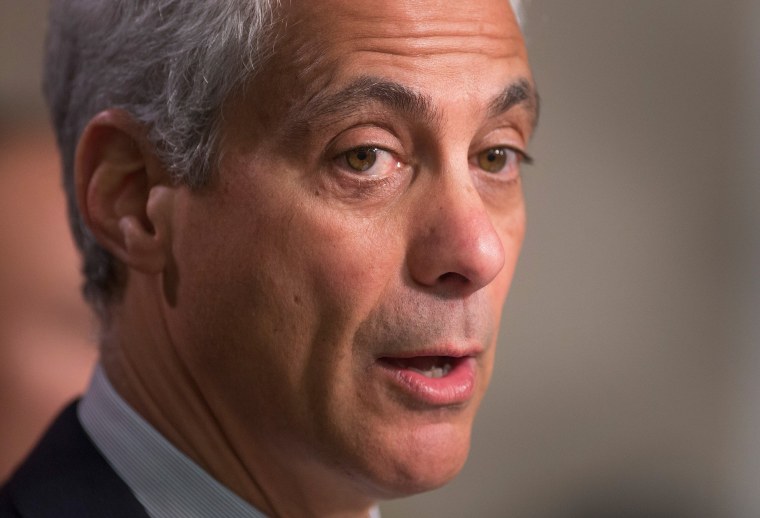 But Emanuel's inconsistent and, at times, disjointed relationship with the Chicago Police Department could cause him to lose a precious ally in combating the violence.
After the 2014 fatal police shooting of Laquan McDonald and subsequent controversy, the mayor distanced himself from the police at times while making them his closest confidantes at others.
Emanuel ousted former police superintendent Garry McCarthy, a past close cohort, without hesitation after he took the fall for the McDonald debacle.
After circumventing city rules on hiring a replacement via a Police Board, Emanuel handpicked his own candidate, Eddie Johnson.
"If you're going to have police legitimacy, you've got to have government legitimacy," McCarthy said in an interview with the Chicago Tribune.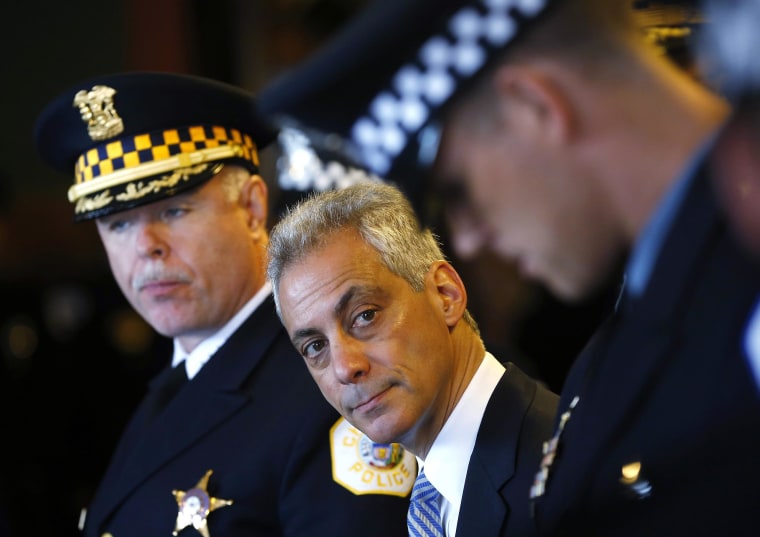 Read More: Chicago Hits Grim Milestone With 500 Homicides in 2016
Meanwhile, with every passing month, Chicago continues to cross bloody milestones.
With three months still left in the year, the city has already logged over 500 homicides, making 2016 its deadliest year in two decades. August alone produced 90 homicides, 384 shooting incidents involving 472 victims.
The violence weighs heaviest on Chicago's south and west side, which has seen an inordinate chunk of the city's bloodshed.
Just this week, six-month pregnant Parashay Beard was sitting in a car outside her home on the south side when a gunman pulled up and opened fire. She did not survive, although medical personal were able to save her premature baby.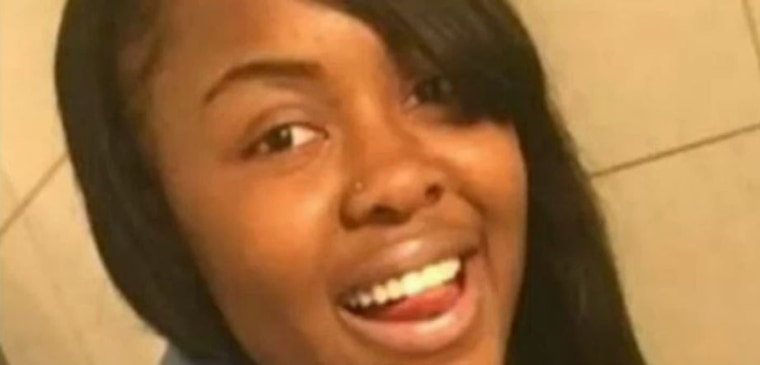 "There is a crisis of civil order, our city is at a real point of crisis," said Jamie Kalven, a writer with the Invisible Institute in Chicago who originally sued for release of the McDonald video.
While there are many reasons both "systemic and endemic" behind gun violence, policing does have a role to play, said Tracy Siska, executive director of the Chicago Justice Project.
"Deploying officers and allocating resources can have an effect," especially when it comes separating gangs, he said. "Policing has to be based on best practices and evidence-based decision making, not politics.
According to a report by the Center for Evidence-Based Crime Policy at George Mason University, "a series of rigorous evaluations have suggested that police can be effective in addressing crime and disorder when they focus in on small units of geography with high rates of crime. These areas are typically referred to as hot spots and policing strategies and tactics focused on these areas are usually referred to as hot spots policing or place-based policing."
"As CEO of a city, the mayor has a "vital role to provide leadership because violence is a multi-faceted challenge," said Roseanna Ander, Executive Director of the University of Chicago Crime Lab.
"Policing does matter and can have an impact on crime and gun violence that occurs in public places," she said.
Read More: Professor Hopes Social Media Can Help Stem Chicago Violence
After the release of the explosive video showing Chicago officers shooting an unarmed McDonald, Emanuel received a barrage of criticism not only from the public on his involvement in the video's cover-up but from police supporters who believed he turned his back on them.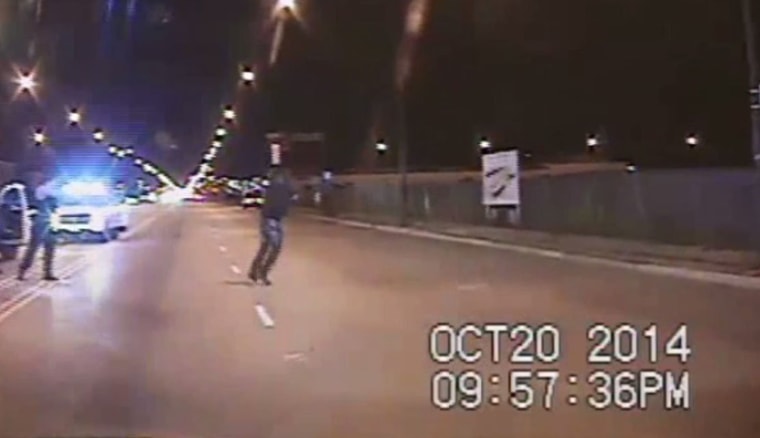 The city was in enraged with protesters calling for Emanuel's resignation.
In the aftermath, Emanuel abruptly fired McCarthy, bypassed police board protocol on hiring a replacement, and brought in Johnson, who never applied for the job.
"I want you to know, based on 50-to-0, we have your back," Emanuel said to Johnson. A similar reassurance he once gave McCarthy.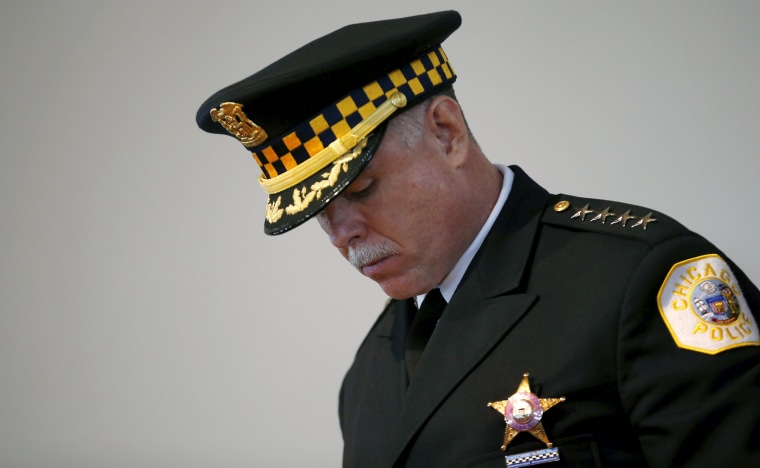 "Confidence in the mayor was really tainted after McCarthy was fired. The way he did it lost confidence with the police force," said Jedidiah Brown, president of the Young Leaders Alliance, who worked closely with Emanuel in the past.
"If Emanuel wants to battle gun violence, he has to address the dynamics and culture of policing with a clear and consistent vision," he said, "not just add more cops."
Both the public and the police need to know the mayor is with them, he said.
"There is a tension among two powerful concerns that don't need to be antagonistic, effective law enforcement and police accountability," Kalven said, "and the mayor has a responsibility to set that tone for both the public and the police."
Without that clarity, the city will not have an effective system to combat the violence, he said.
Read More: 13 Dead, 52 Wounded in Labor Day Weekend Violence Across Chicago
"When we talk about accountability we talk about it like citizens are the only beneficiaries. Police officers are huge beneficiaries as well," he said.
Months before the McDonald video was released, Emanuel referred to the Chicago Police Department as "fetal," during a closed meeting with the nation's top law enforcement.
The comment was made in reference to a hesitation officers had due to the possibility that they could be the next viral video.
When it leaked, it dug deep into the Chicago Police Department.
"They don't stop policing. They're a very resilient group," said Dean Angelo, president of the Lodge 7 Fraternal Order of Police to the Chicago Tribune. "They're out there working their buns off, and they're looking for a fair shake. They go to work and positively impact people in their everyday lives."
Less than two months later, after the McDonald video surfaced, Emanuel changed his tone on police action at a speech on law enforcement reform in the city.
"I ask every police officer in Chicago to reflect on your work, your training, your experience and – to be honest – the fears and frustrations you bring to the job. They are real. They matter. And we as a city cannot be afraid to talk openly and honestly about them," he said.
Shortly after, the Chicago mayor proposed to abolish the Independent Police Review Authority, the organization panned for ineffectively investigating police misconduct.
As a replacement, he proposed the Civilian Office of Police Accountability, a tougher agency that would oversee police action.
Read More: Abolishing IPRA: City Council Mulls Mayor's Police Accountability Ordinance
The mayor is still awaiting a vote to approve the agency.
While Emanuel has hinted at several slices of his plan against violence, the city of Chicago is waiting with baited breath for some comprehensive solution.
"There will be deaths tomorrow and deaths next week that are preventable," Kalven said. "It would be great if the mayor rises to the occasion."