A powerful earthquake struck off northern Chile late Wednesday, the U.S. Geological Survey said — prompting an evacuation of the coastal area and raising fears of tsunamis.
The 7.6-magnitude temblor — the largest of a series of aftershocks following a massive and deadly 8.2-magnitude earthquake that hit late Tuesday — was centered roughly 12 miles south of the port city of Iquique at a relatively shallow depth of 24.9 miles, according to the USGS.
The Pacific Tsunami Warning Center, part of the U.S. National Oceanic and Atmospheric Administration, issued but later canceled tsunami warnings for Chile and Peru.
Chile's emergency office said it called for a preventative evacuation of area hit by the earthquake.
Chile's president, Michelle Bachelet, was evacuated from her hotel in the northern city of Arica, local media reported. She had been visiting the city assessing damages wrought by Tuesday's quake.
There were no immediate reports of serious injuries or damage.
Tuesday's massive tremor off Iquique killed six people and generated a tsunami along parts of the Chilean coast with 7-foot waves.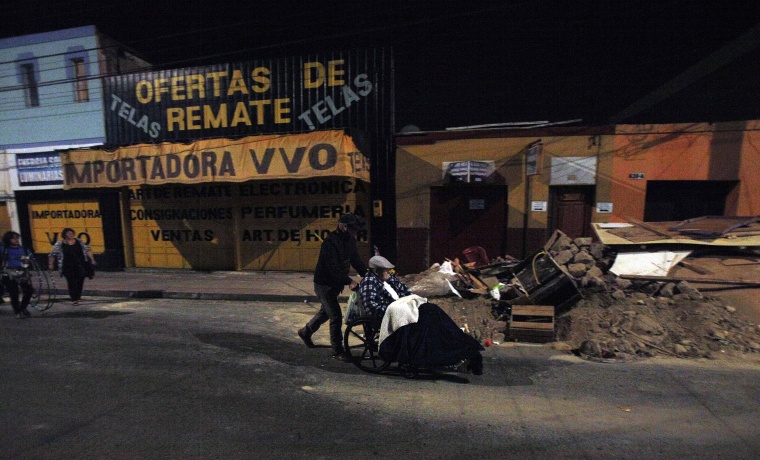 Iquique is a port city of about 180,000 people, which is located close to Chile's main copper mines.
A magnitude-8.8 earthquake and subsequent tsunami in central Chile in 2010 killed more than 500 people, wrecked 220,000 homes and washed away docks and seaside resorts.
The strongest earthquake ever recorded on the planet also struck Chile — a magnitude-9.5 quake in 1960 that killed more than 5,000 people.
— Daniel Arkin, with Reuters