A special New Jersey committee investigating lane closures on the George Washington Bridge approved 18 new subpoenas on Monday, including a demand to the state police for records that could show if Gov. Christie Christie had a bird's-eye view of the traffic chaos.
The joint panel of the state legislature is seeking to follow up on information it had received that Christie flew over the bridge - allegedly with former Port Authority official David Wildstein - to attend a 9/11 memorial event during the massive traffic jams in Fort Lee triggered by lane closures last September.
But Christie's office denied that he had ever flown with Wildstein on the state helicopter.
"The governor used the helicopter to travel from New York to Trenton following the 9/11 ceremony," his spokesman Colin Reed said in a statement. "David Wildstein did not ride with him that day, or any day, as he has never flown in the helicopter with the governor."
"David Wildstein did not ride with him that day, or any day."
Twenty people and organizations – including Christie's office, his campaign committee and the New Jersey Republican Party – already had been asked to turn over documents related to the traffic jams on the bridge last September, although many have been granted more time.
The subpoenas issued Monday are for additional records from Christie's office and campaign committee as well as other individuals who had received earlier subpoenas.
But new subpoenas also were approved for aides to key figures, such as one for records from an executive assistant to fired Christie deputy chief of staff Bridget Kelley, another for Wildstein's special assistant and a third for Port Authority deputy director Bill Baroni's special assistant.
In addition, the panel sought records from Philip Kwon, a Port Authority lawyer who helped prepare Baroni for testimony last November in which he asserted that the lane closures were for a traffic study — a claim that committee leaders have since asserted has been proven untrue.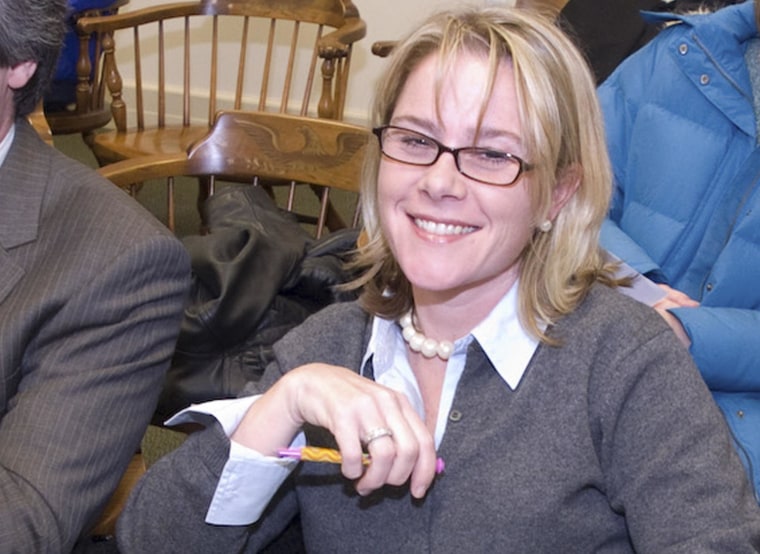 The panel also threatened to pursue contempt cases against Kelly and former Christie campaign manager Bill Stepian if they don't comply with earlier subpoenas.
The committee rejected their claims that the requested documents are protected by the Fifth Amendment.
The special committee declared them relevant to the probe that is jeopardizing Christie's political future and authorized its lawyer to launch a court battle if it comes to that. "This could drag on for a while," said one legislative source, who asked not to be identified.
Christie denies he knew about a plot by underlings to snarl traffic in Fort Lee, whose mayor did not endorse him.
The committee's votes broke down along party lines with all eight Democrats voting to reject the claims made by the lawyers for Kelly and Stepien, while the four Republican members abstained.
Here is the complete list of those to receive new subpoenas:
Chris Christie for Governor, the governor's re-election campaign
Christie's office
Regina Egea, director of the authorities unit, governor's office
Nicole Crifo, senior counsel to the authorities unit, governor's office
Jeanne Ashmore, director of constituent relations, governor's office
Rosemary Iannacone, director of operations, governor's office
Barbara Panebianco, executive assistant to Bridge Anne Kelly, governor's office
Custodian of records, State Police aviation unit
William "Pat" Schuber, commissioner at the Port Authority
Bill Baroni, former deputy executive director at the Port Authority
Custodian of records, Port Authority
Steve Coleman, deputy director of media relations, Port Authority
Phillip Kwon, deputy general counsel, Port Authority
John Ma, chief of staff to Executive Director Patrick Foye, Port Authority
Matthew Bell, special assistant to former Deputy Executive Director Bill Baroni, Port Authority
Gretchen DiMarco, assistant to Baroni, Port Authority
Arielle Schwarz, special assistant to former Director of Interstate Capital Projects David Wildstein, Port Authority
Mark Muriello, assistant director of Tunnels, Bridges & Terminals, Port Authority