The Port Authority of New York and New Jersey announced Friday it will not pay for legal fees for the former executive at the center of the George Washington Bridge scandal.
The transit agency denied a request for indemnification on Friday from David Wildstein, the agency executive who ordered the lane closures on the bridge in September, a Port Authority source familiar with the decision told the Bergen Record.
The closures recently have been exposed as a political vendetta by associates of New Jersey Gov. Chris Christie against the mayor of Fort Lee. Christie has denied any knowledge of the ploy.
Wildstein was told that his request to have his legal fees covered "would not be warranted" under the Port Authority's bylaws, which state the agency will pay for legal representation if the action falls within the employee or former employee's job duties. However, the agency will not pay if fraud, malice, misconduct or intentional wrongdoing were involved.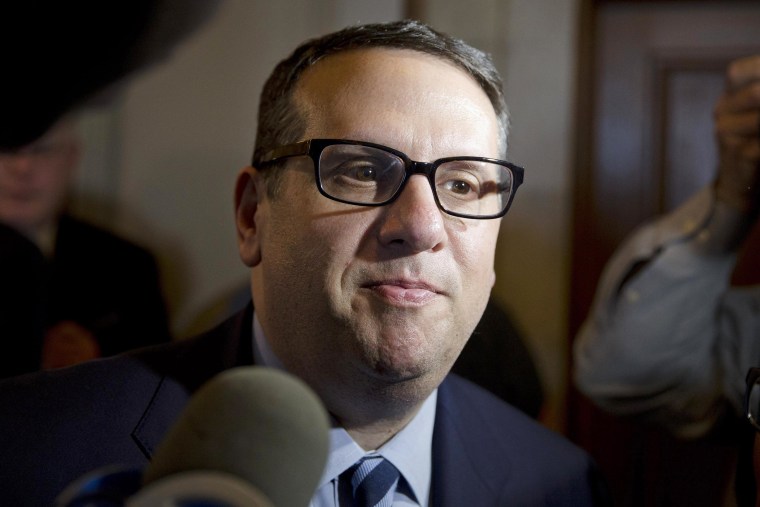 Wildstein, who was hired by an appointee of Christie's, resigned from his $150,000-a-year job as the authority's director of interstate capital projects after the controversy broke and started to grow.
He is accused of ordering traffic jam-inducing lane closures on the bridge in retaliation for the Fort Lee mayor's decision to not support Christie's re-election campaign.
The U.S. Attorney's Office is investigating whether federal laws were broken, and a separate panel has subpoenaed 18 people to gain additional information about the closures. Wildstein has hired outside attorney, Alan Zegas, to represent him.
Wildstein did not respond to requests for comments Friday, but when he resigned he wrote in a letter, "My plan was to leave the agency at some point next year, but the Fort Lee issue has been a distraction."