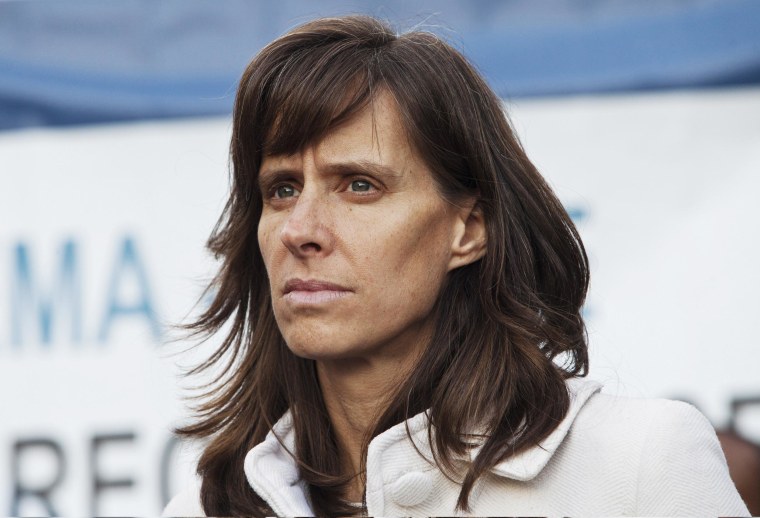 The investigation of alleged strong-arm politics by New Jersey Gov. Chris Christie expanded even wider Friday as federal investigators issued a subpoena for documents related to allegations by the mayor of Hoboken that Christie staffers threatened to withhold relief aid for reconstruction from Hurricane Sandy.
Mayor Dawn Zimmer told MSNBC earlier this month that two senior members of Christie's administration made it clear to her that the assistance would be denied unless she approved a redevelopment project favored by the governor.
Zimmer later said she'd met with investigators and had turned over personal documents to back up her claim. Friday, a spokesman told NBC News that the U.S. attorney for New Jersey had issued a formal subpoena to the city itself for more materials.
Christie's office denied Zimmer's claims shortly after she made them.
Confirmation of the subpoena came as Christie was fending off new allegations in a separate investigation of his alleged involvement in the controversial closing of lanes on the George Washington Bridge last year.
In a letter to the Port Authority of New York and New Jersey, a lawyer for David Wildstein — the Port Authority official who gave the order to close the lanes in September — said "evidence exists tying Mr. Christie to having knowledge of the lane closures, during the period when the lanes were closed, contrary to what the Governor stated publicly in a two-hour press conference."
Christie said at that news conference Jan. 9 that the first he learned of the incident was after it was over.