The University of Mississippi removed the state flag from its campus Monday, the latest move in a nationwide backlash against the Confederate banner and its imagery.
Mississippi is the only state that incorporates the Confederate battle emblem — a blue "X," with white stars and a red background — into its official flag. Voters backed it overwhelmingly in a 2001 referendum.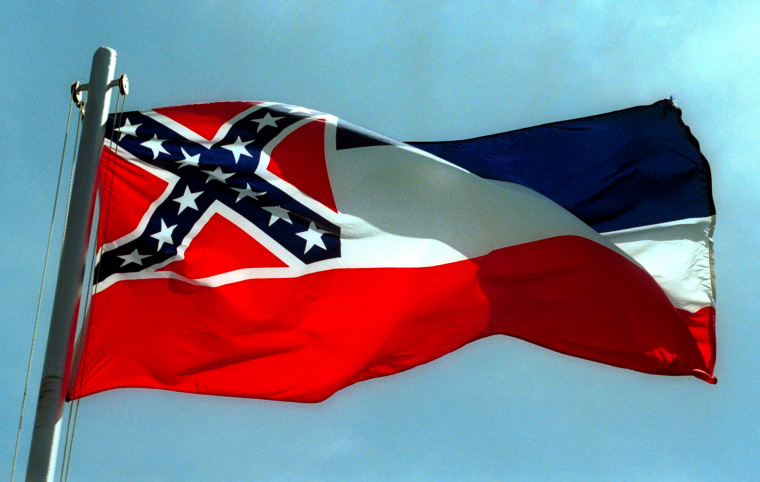 But the debate was rekindled in June, after a white gunman killed nine people at an historic black church in Charleston, South Carolina. The alleged killer had published photos of himself online with the Confederate battle flag — a revelation that led to retailers, manufacturers and local governments to curtail its use.
That movement reached the University of Mississippi's campus in Oxford with the start of classes this fall. The student government voted to ask the university to remove the state flag. Faculty and staff leaders did the same. Interim Chancellor Morris Stocks agreed.
On Monday, campus police lowered the state flag from Lyceum Circle. It will be placed in university archives, school officials said.