A criminal charge against a journalist who posted video of a confrontation over the Dakota Access Pipeline last month was dismissed Monday, the reporter's lawyer said.
In a video posted on the website of "Democracy Now," Tom Dickson said host Amy Goodman "is a free woman."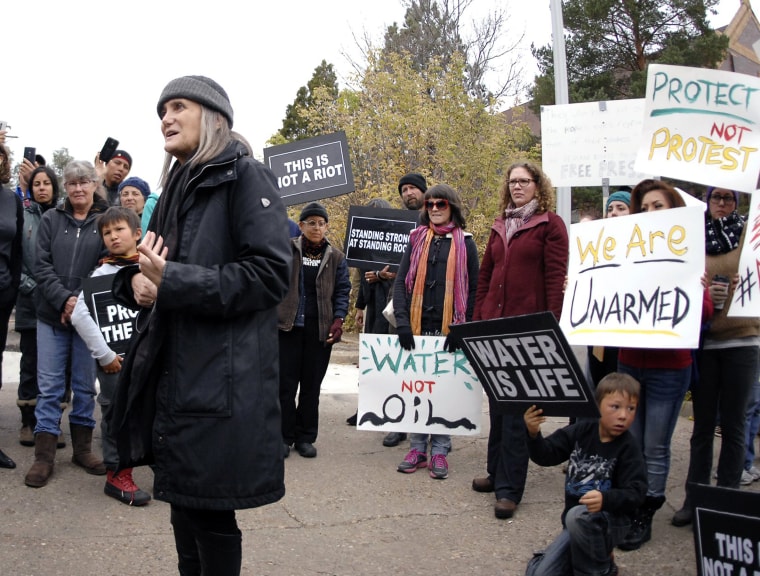 Dickson said Goodman initially faced a criminal trespass charge over the video, which showed protesters breaking through a construction site fence on Sept. 3 and clashing with pipeline security personnel. In the video, protesters said they had been pepper-sprayed and bitten by security dogs.
Related: Standing Rock Pipeline Fight Draws Hundreds to North Dakota Plains
Dickson said that after the trespass charge was dismissed Friday, "we were informally informed there would be a second charge filed against her: engaging in a riot."
"This morning, we were informed the judge refused to find probable cause for that charge," Dickson added.
Goodman described the victory as a "great vindication of the First Amendment," although McLean County State's Attorney Ladd Erickson told The New York Times that additional charges were possible.
"I believe they want to keep the investigation open and see if there is any evidence in the unedited and unpublished videos that we could better detail in an affidavit for the judge," Erickson told the newspaper. "The 'Democracy Now' video that many people have seen doesn't have much evidence value in it."