One trained Iraqi police forces and was recently married. Another fulfilled his lifelong dream when he became a Dallas cop.
The five fallen officers gunned down overnight Thursday were remembered for sacrificing their lives in the line of duty. All were killed during a protest in downtown Dallas that was ambushed by a sniper — the deadliest day for U.S. law enforcement since the Sept. 11 terror attacks.
Dallas police identified the suspect, who they killed in the early hours of Friday morning, as Micah Johnson, 25.
Seven other officers were wounded, and most have been released from the hospital, officials said Friday.
As the lives of those slain are celebrated, loved ones and mourners say they died in a way they lived their lives — "honoring their oaths to protect and serve."
Brent Thompson
Thompson, 43, was the first person killed in the line of duty in the 27-year history of the Dallas Area Rapid Transit authority, or DART.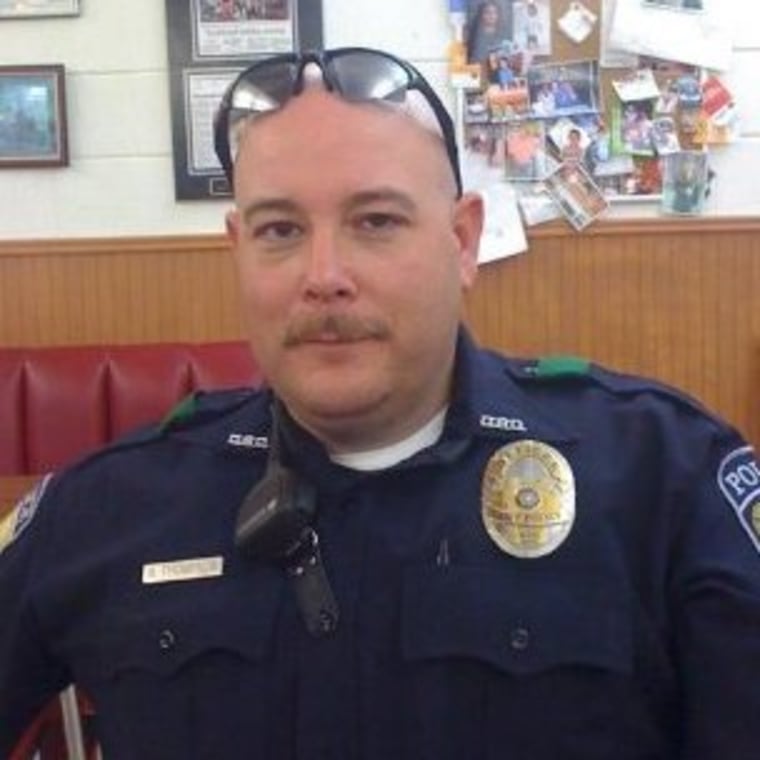 "Brent was a great officer," DART Chief James Spiller told MSNBC early Friday. "He has served admirably during his time here at DART."
The chief also said on TODAY that Thompson was on patrol duty when he was killed, although sometimes worked as a rail officer. He had just been married in the last two weeks. His spouse was a fellow transit officer, according to reports.
"This is very heartbreaking for us ... we will definitely miss him, and we are also making sure that his family is taken care of," Spiller added.
Thompson was a 1990 graduate of Corsicana High School, south of Dallas, and taught at nearby Navarro College's police academy from 2001 to 2004, according to his LinkedIn page.
For the next four years, he was an international police liaison officer with DynCorp International, a private military contractor. He wrote on LinkedIn that he was responsible for the "day to day operations conducted by our American police officers who trained and mentored the Iraqi Police."
In an interview with The New York Times in September 2006, Thompson described how the police force in Afghanistan was more poorly equipped compared with their Iraqi counterparts.
In 2009, he joined DART.
Patrick Zamarripa
Zamarripa, a six-year Dallas Police Department veteran, served eight years in active duty with the U.S. Navy and another five years in the reserves. He was a Petty Officer 2nd Class and Master at Arms in the U.S. and Iraq, where he survived three tours of duty.
Along the way, 32-year-old Zamarripa was honored with numerous awards and commendations, including the Iraq Campaign Medal, the Global War on Terrorism Expeditionary Medal and the Global War on Terrorism Service Medal.
"The Navy family and, indeed, all of America grieve at the senseless loss of MA2 Zamarripa and his fellow police officers," said Chief of Navy Reserve Vice Adm. Robin Braun. "Together they faithfully and honorably served their Nation and community and through their devotion to duty will forever stand as a shining example and source of inspiration to all who were fortunate enough to have known them."
The married father of a 2-year-old daughter was a devoted family man, and his love for his Texas Rangers and Dallas Cowboys ran deep, friends said.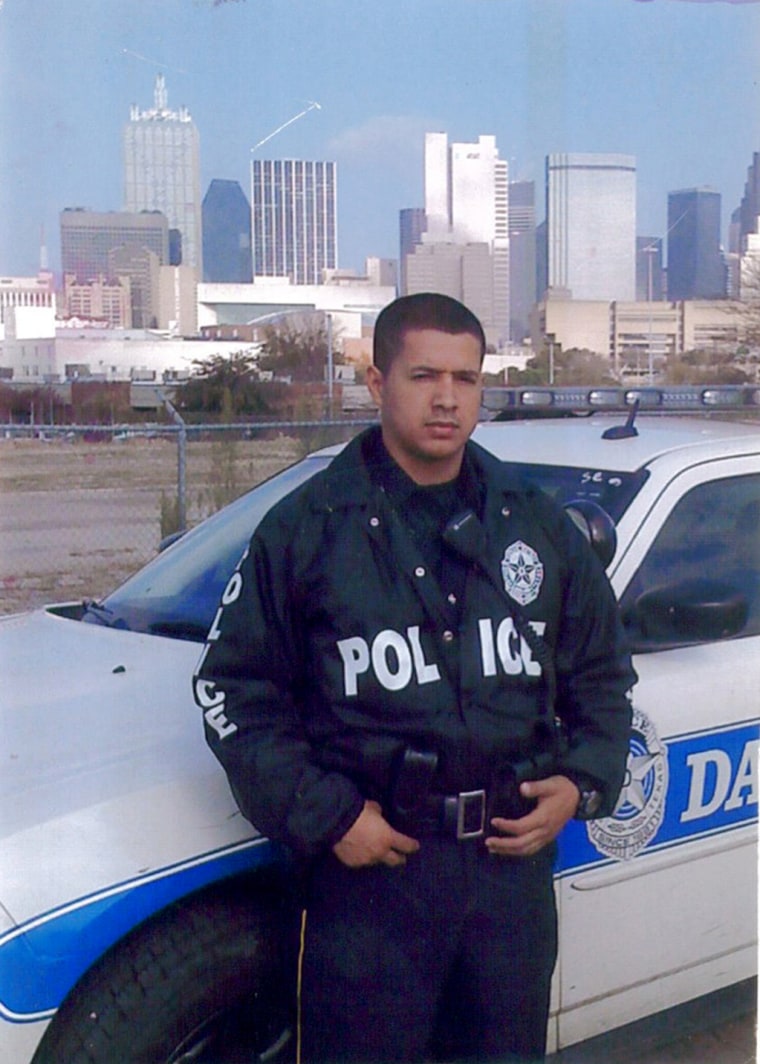 Zamarripa, who often listened to local sports radio, became friends with one of the hosts of 105.3 The Fan, Ben Rogers. They would talk about sports and Zamarripa's police work.
"This police officer — it doesn't get any better than this," Rogers said. "He's just a guy who wants to serve and protect during the day, and watch a ballgame with his family at night."
Zamarripa recalled to Rogers about one incident in which a suspect had him over a rail at an apartment complex. Zamarripa thought he was going to die, until his partner got the other guy off of him, pulling him up and saving his life.
"He had a twinkle in his eye that made you think he was excited and passionate about life," Rogers said.
Michael Krol
Krol, an eight-year Dallas Police Department veteran, was a former jail worker with the Wayne County Sheriff's Office in Michigan from 2003 to 2007.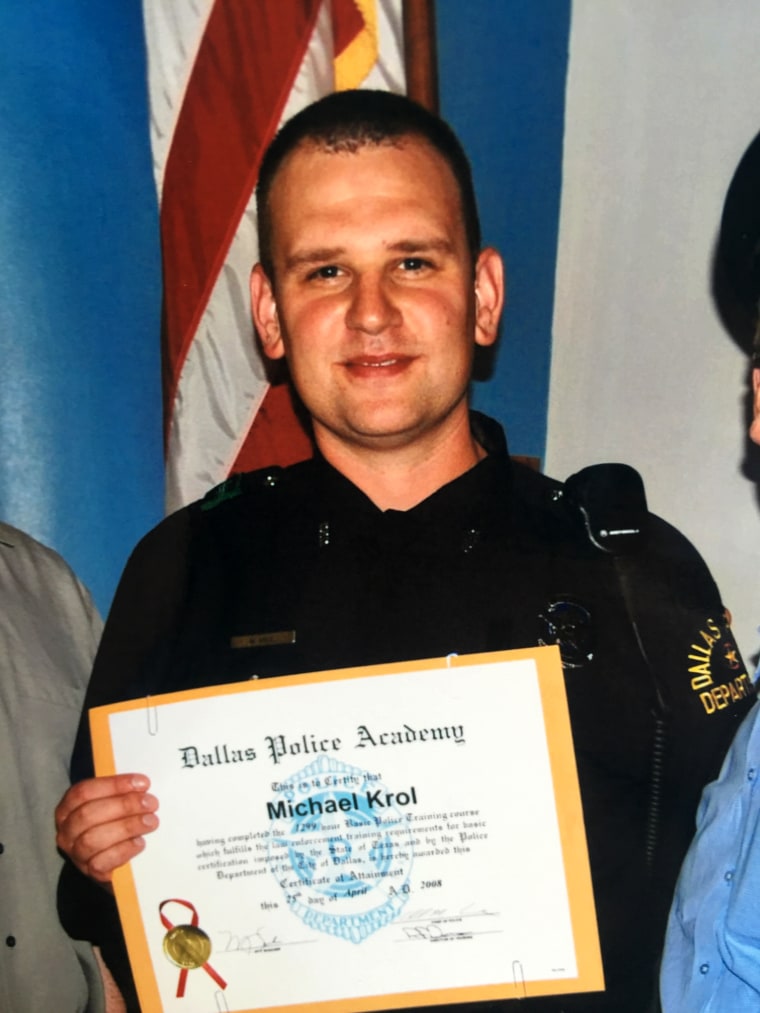 All the 40-year-old suburban Detroit native ever wanted was to become a police officer — and he set his sights on Dallas, family said.
"He got into law enforcement and worked really hard to be a police officer," his uncle, Jim Ehlke, told NBC affiliate WDIV in Detroit. "He spent some time at the correctional facility. It wasn't quite what he was looking for, so he worked pretty hard to find a job and got one in Dallas."
The family worried about his safety, but knew how important his job was to him.
"He was all in," Ehlke added, "he was all in."
Michael Smith
Smith, 55, was a 26-year veteran of the Dallas Police Department, according to NBC affiliate KPRC and Mary Immaculate Catholic School, where his wife is a teacher.
The school was holding a prayer gathering for the Smith family and for Dallas on Friday night, according to a statement from the school.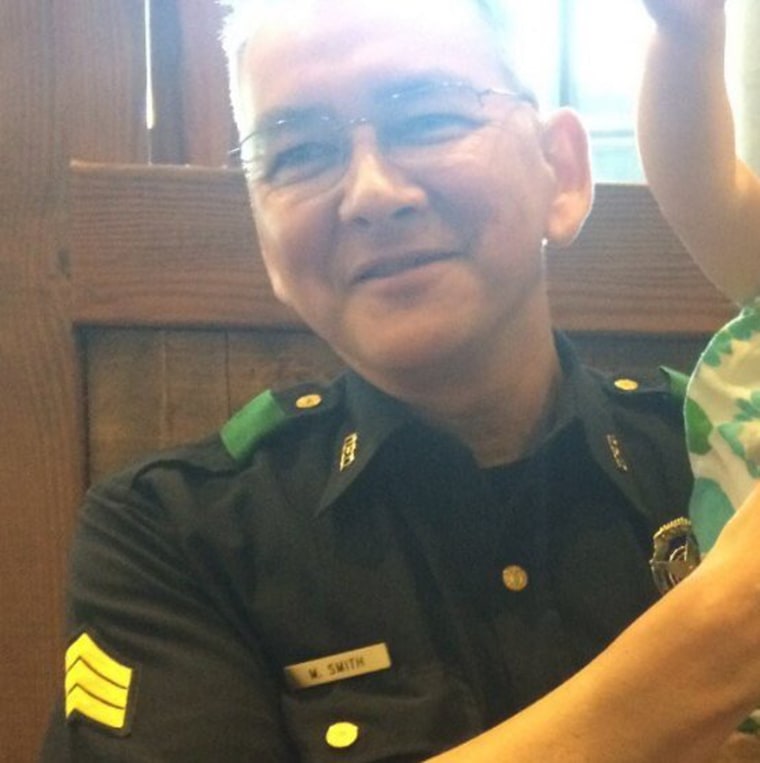 Smith had earned multiple awards during his more than two decades on the force, according to a 2009 Dallas Police Department newsletter, in which Smith was honored.
Smith "comes to work with a positive attitude and strives for excellence," the newsletter said, adding that he worked with "at risk" children and once took a slashing to the head in an effort to shield his partner.
"Service was more than a job 4 him, it was a way of life. We need more Mike's," former American Idol contestant Jason Castro, who said he attended Smith's church, wrote on Twitter Friday.
Lamar University, Smith's alma mater, also expressed condolences Friday. "The Lamar University community is deeply saddened by the tragic news that alumnus Michael Smith was one of the police officers killed in the Dallas shooting last night," the Beaumont, Texas, school said in a statement.
Smith had two children, according to KPRC.
Lorne Ahrens
Ahrens was a 14-year veteran of the Dallas Police Department. He joined two days after leaving the Los Angeles County Sheriff's Department, where he had served from 1991 to 2002, according to a statement from the LASD.
"His colleagues today at the LASD are describing him as the type of person who always had a smile on his face and greeted you with kind regard," the statement said.
"Lorne was a big guy with an even bigger heart," added LASD Capt. Merrill Ladenheim.
The wounded
In addition, to those killed, officials said seven officers were injured.
Three DART officers who were hurt were identified as Misty McBride, 32, Omar Cannon, 44, and Jesus Retana, 39.
Cannon and Retana were released from the hospital Saturday, said DART spokesman Morgan Lyons. McBride was still hospitalized, but there were no details on her condition, Lyons said.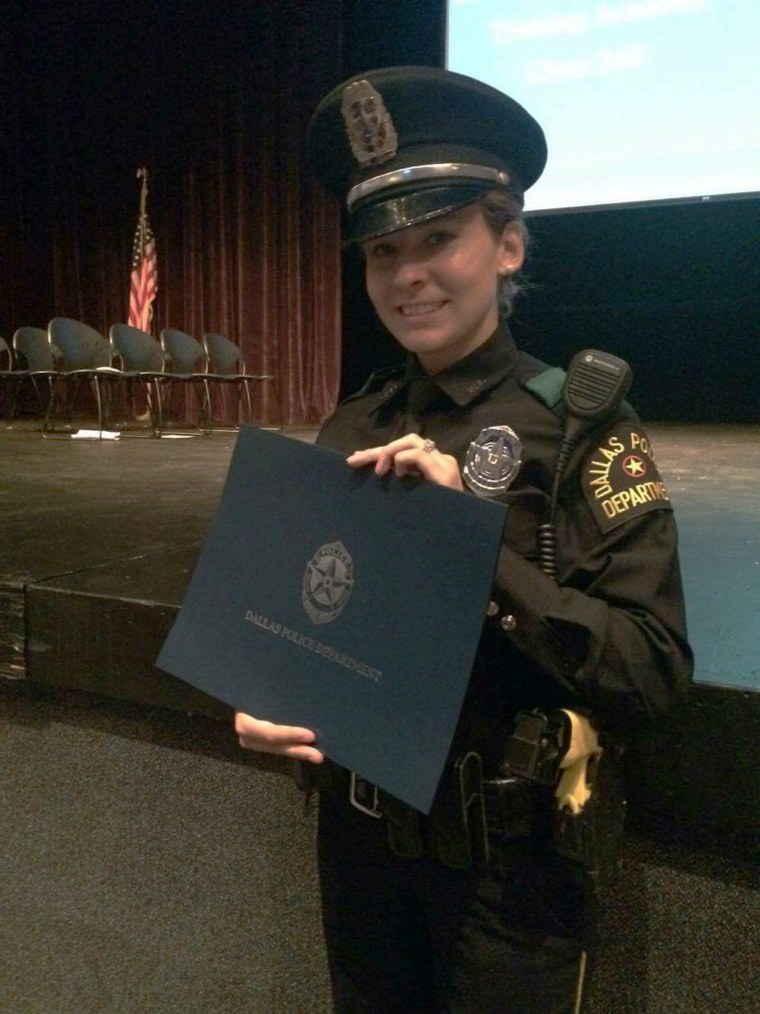 A Dallas Police Department officer who was wounded was identified by her sister Friday as Gretchen Rocha. She joined the force in 2016 after receiving a criminal justice degree from Madison College in Wisconsin.
The dean of Madison College, Shawna Carter, told NBC affiliate WMTV that Rocha was hit by shrapnel Thursday night, but has since been released from the hospital and was recovering.
"We send our thoughts to Officer Gretchen Rocha, her family and everyone affected by this week's series of events," said a statement from the school.