A Dallas police officer who was among five officers slain by a gunman in an ambush this week always wanted to be a police officer and was called to serve his community, his father said Saturday.
Patrick Zamarripa, 32, who had been with the Dallas Police Department for six years, was a Navy veteran who served three tours of duty in Iraq without injury — but he lost his life when a gunman opened fire on police officers protecting a protest rally.
"He was my little hero — and he's a big hero now," Zamarripa's father, Rick Zamarripa, told NBC News. "He's our hero and angel."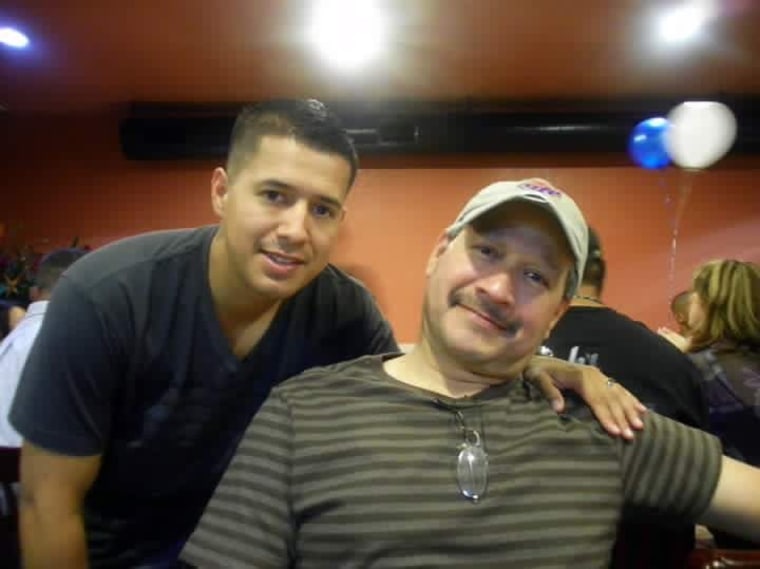 The gunman in Thursday's attack, 25-year-old Micah Johnson, served in the Army and was deployed to Afghanistan — but was sent home prematurely after an allegation of sexual misconduct was made against him.
Police said Johnson told negotiators during an armed standoff in a parking garage following the ambush that he was angry at white people and wanted to kill white police officers.
Johnson opened fire on a protest rally downtown sparked by recent police shootings of African-American men elsewhere in the country.
"He served three years in Iraq, came back without a scratch then he loses his life in the homeland, by one of his own," Rick Zamarripa said. "That's terrible. There's no words to really describe it."
The gunman may have been targeting white police officers, but Zamarippa is Mexican-American, his father said.
Related: These Are the Slain Officers in Dallas Ambush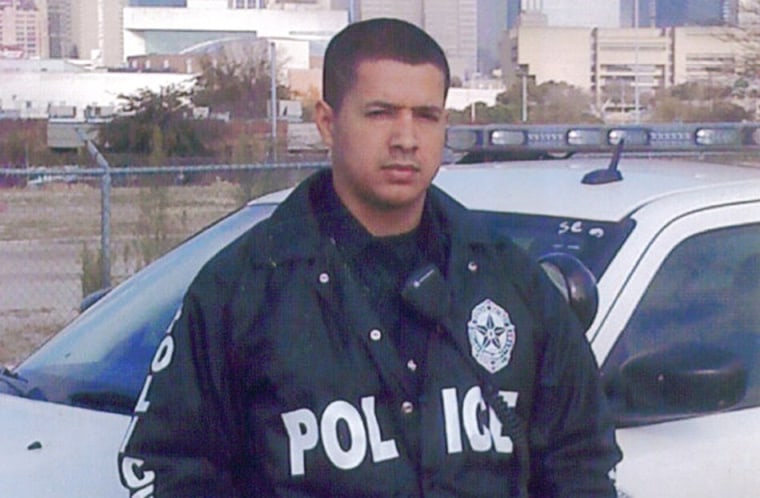 "It don't matter if you're white, black green purple — we're all God's children," Rick Zamarripa said. "Patrick was called to do a duty, to come protect the rally and he done it. He done it ... and he gave the ultimate price, his life, to protect those people."
Zamarripa was a married father of a 2-year-old daughter and a stepson. His father hopes a memorial is built to the slain officer downtown, near where the shooting took place.
Dallas Police Chief David Brown said Johnson told police he was upset over recent police shootings of African-American men. The protest rally was held in part over outrage over the fatal shootings of Philando Castile in Minnesota and Alton Sterling in Louisiana.
"He was a good kid. It wasn't fair for that guy to take his life," Rick Zamarripa said. "Not just Pat, but them other people, it didn't bring back that guy's life in Minnesota or Baton Rouge — it didn't bring his life back. Two wrongs don't make a right. It never did."
Also killed in the sniper attack were Dallas police officers Michael Krol, Michael Smith and Lorne Ahrens, and Dallas Area Rapid Transit officer, Brent Thompson.