Many people were shocked when the Dallas police chief disclosed that his officers used a bomb delivered by a robot to kill shooting suspect Micah Xavier Johnson.
But to policing experts, the novel lethal strike — believed to be the first of its kind — was both tactically smart and the inevitable result of advances in technology.
"Sounds reasonable to me," said Gregory Meyer, a former Los Angeles Police Department captain who testifies as an expert on police tactics.
At a Friday morning news conference, Dallas Police Chief David Brown said his officers had tried to negotiate with Johnson for several hours. "Negotiations broke down," he said. "We had an exchange of fire with the subject. We saw no other option but to use our bomb robot and place a device on its extension for it to detonate where the suspect was."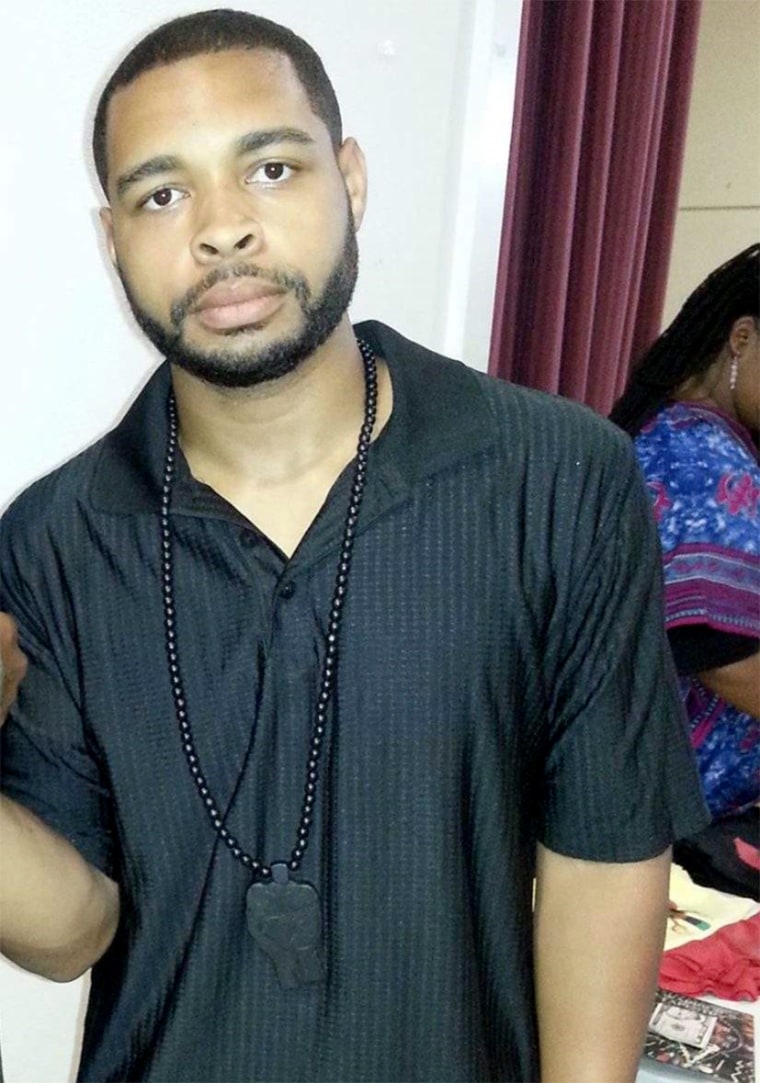 Dallas Mayor Mike Rawlings added that authorities "saw no other option but to use our bomb robot and place a device on its extension for it to detonate where the suspect was. Other options would have exposed our officers in grave danger."
Once lethal force is authorized, how that force is applied is a matter of judgment and efficacy, said Steve Ijames, who recently retired as assistant chief of police in Springfield, Missouri, and is a nationally recognized expert in SWAT tactics.
"This guy has been actively shooting at them, and they would have had long rifles deployed with authorization to use deadly force," he said. "It's certainly not inappropriate to extend that to some other tactic."
Dallas police didn't disclose the model of robot they used, but a 2008 public record shows the city purchased "a hazardous duty robot and accessories" from Northrop Grumman subsidiary Remotec for $207,671. Another city document says the police bomb squad has "three variously sized robots."
Many police departments have used robots in hostage situations, Ijames said, but he is not aware of police previously having killed a suspect with a bomb placed on a robot. He speculated that the Dallas police may have improvised a "shaped charge," to direct the blast at Johnson and away from the expensive robot.
Last year, Ijames said, his department used an explosive charge on a robot to breach a closet where a suspect was hiding — a man who had killed his children. But the man had killed himself before the robot did its work, he said.
Ijames said he is not aware of any police department having a robot with lethal capabilities, but he said many have non-lethal weapons, such as guns that shoot plastic bullets. Those can easily be modified to kill, he said.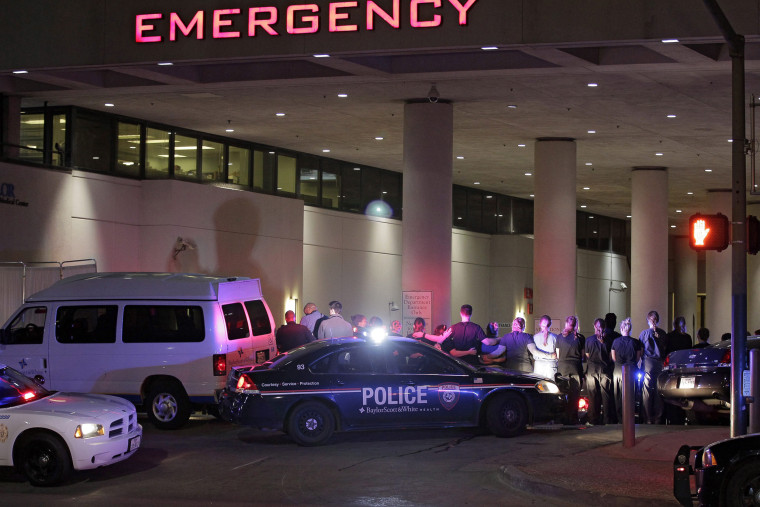 However, he said, "we don't very often end up with basically `kill on sight' scenarios. To actually send something in to find this guy and kill him is very, very statistically rare."
Peter Singer, an expert in robot warfare, wrote in his 2009 book, "Wired for War," about soldiers duct-taping a Claymore anti-personnel mine to a bomb-disposal robot.
Singer, a fellow at New America, a Washington think tank, told NBC News that the soldiers used the jury-rigged drone to kill an insurgent who was waiting in ambush.
In 1985, the Philadelphia Police dropped two, one pound bombs from a helicopter onto a compound used by a radical group called MOVE. The resulting fire consumed 65 houses, and the police commissioner later resigned.
In Dallas, police said they were trying to insure that no other police officers or civilians were killed by an armed and dangerous suspect.
"Let's face it," said Meyer. "This was not a conventional police operation. This was more of a war zone type operation."