White House and congressional efforts aimed at upending decades of sore racial tensions between law enforcement and the minority communities they serve has been a rocky and complicated endeavor.
That's why, despite all of the task forces, town halls and speeches, President Barack Obama and congressional leaders aren't making any promises about whether conversations around policing tactics will soon translate into concrete reform.
"Sadly, because this is a huge country that is very diverse, and we have a lot of police departments, I think it is fair to say that we will see more tension between police and communities this month, next month, next year, for quite some time," President Obama said after he emerged from a four-hour meeting with key stakeholders in the police reform debate at the White House on Wednesday.
Related: Obama to Dallas Mourners: 'We're Not as Divided as We Seem'
Lawmakers offer a similarly candid outlook on the challenges they face in bridging the divide while urging continued action.
"Racial tensions among the police and African American community must be addressed, and as members of Congress, we must act and find a workable legislative solution that addresses the issue of community relations with law enforcement in the hope of preventing more senseless killings in America," Congressional Black Caucus chairman G. K. Butterfield said in a statement following a meeting with House Speaker Paul Ryan on Wednesday on the matter.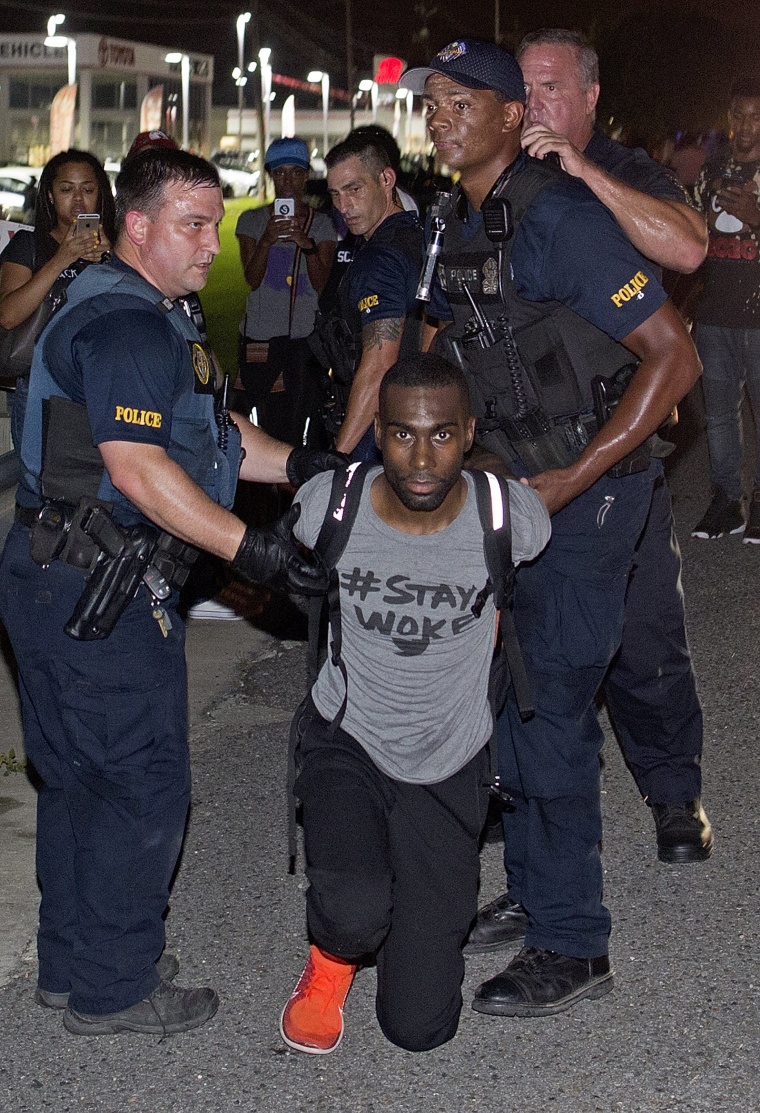 Confronted by public perception that race relations are at dismal lows, leaders in Washington are also urging consensus between two starkly divided sides, law enforcement officers and civil rights activists, as they work to move forward from a recent string of deadly shootings that have left emotions raw and tensions high.
The House Judiciary Committee has agreed to assemble a working group dedicated toward examining police accountability. More closed-door meetings connecting lawmakers with faith and community leaders are expected through Thursday on the Hill.
And Obama will again take up the issue of racial tensions and policing later in the day, this time before the public, in a town hall broadcast by ABC and ESPN.
Obama's appeal for consensus comes at a time when racial tension is at an all-time high under his presidency. A near-record 69 percent of Americans feel that race relations are generally bad, according to a new poll out Wednesday by CBS and The New York Times.
As the nation's first black president, Obama has a difficult needle to thread in working to help mend decades-long racial tensions between police and communities of color, while expressing faith in law enforcement. For his part, Obama has stressed the country is "not as divided as we seem".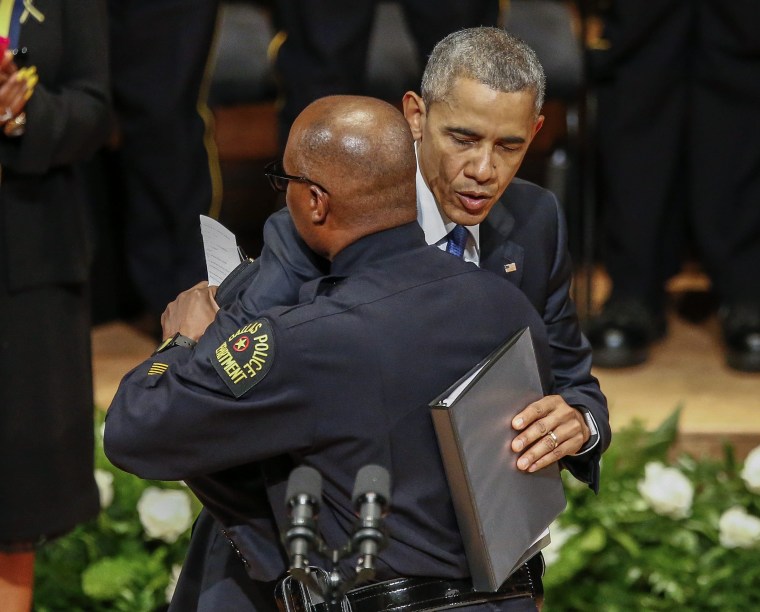 And yet, divisions remain deeply felt.
Kanya Bennett, legislative counsel with the American Civil Liberties Union, says the impasse on reforms for tighter police accountability stems far deeper than the typical political squabbles. Political leaders are caught in a delicate balance between working to enhance police oversight while not coming off to the public as anti-cop.
"The major barrier is this objection for a mandate of law enforcement because it's then framed as an attack on law enforcement," Bennett said.
Related: How The Racial Divide is Reinforced by Partisanship
What modest actions that the White House once considered taking on police reform have instead been pushed aside in favor of reforms many civil rights groups consider weak.
In the wake of several police shootings of unarmed black men in 2014, Obama appointed a task force of experts and law enforcement veterans to examine new practices for police departments to implement nationwide. The commission came back with its recommendations this fall, omitting items high on the wish list for advocates, like body cameras and racial bias testing for officers.
Related: Obama Police Commission Sidesteps Most Controversial Reforms
There are areas of criminal justice reform that have gained some traction in Congress, specifically dealing with plans to loosen mandatory minimum sentences for nonviolent drug offenders.
The reform effort has gained bipartisan support from crucial stakeholders in getting legislation passed. Yet despite all of the immediate action on sentencing reform, political will is starting to fizzle out.
Related: Are Bipartisan Efforts on Criminal Justice Reform at an Impasse?
Ronal Serpas, who served as chief of three major jurisdictions over his 34 years in law enforcement, says the federal government is still long off from catching up to state efforts in revamping criminal sentences. The likelihood of passing legislation on far stickier issues, like comprehensive police reform, may be further off in the distance, he said.
"We are always seeing the police as an actor in the criminal justice system willing to adopt new reforms," Serpas said. "But we are a nation of 18,000 different police departments. Those reforms don't all occur at one time."