Two days after his sister vanished in an unstoppable wave of mud, Dayn Brunner decided he was done waiting for news.
Joined by his son and two brothers, he set off Monday morning, taking back roads to reach the disaster area: a wasteland of muck, rocks, trees and debris from homes that were flattened in an instant.
"We're looking for her car or her body," Brunner said of his sister, Summer Raffo, a 36-year-old farrier and maintenance worker.
"Maybe if she's buried in an air pocket, we'll get her out," he said.
He paused and took a breath.
"It don't look good."
Raffo was driving to pick up some tools for a horseshoeing job on Saturday morning when a square-mile of the town of Oso, Wash., was engulfed by mud.
She never made it to her appointment at the farm, and a quick calculation was all it took for her family to realize why.
"It's a needle in a haystack, but we gotta do it."
Her family — she is one of 11 siblings — raced to the scene to look for her until it got dark. The authorities kept everyone out Sunday, and Brunner's patience ran thin.
"I have all the respect in the world for the rescue workers, but just sitting at home? It's not us," he said.
He and the others treaded carefully across a 15-foot-deep expanse of mud and wreckage. It was clear why emergency officials did not want civilians there.
"You fall in crevices," he said. "You try to step into something that looks solid and you sink up to your belly-button."
His eyes scanned the mud-choked landscape for any little thing he could connect to his sister.
"It's a needle in a haystack but we gotta do it," he said.
Fourteen bodies have been found, but officials are uncertain how many people are missing. They have collected 176 reports — some of them incredibly vague — but say that number is sure to decline dramatically.
Relatives of those who have not been heard from since Saturday swung between despair and hope, doing what they could to remain calm as the hours ticked by.
Jamie Lennick sent text messages to her daughter, Amanda Lennick. The 31-year-old nurse had just bought her first house in Oso and was there on Saturday morning while workmen put on the finishing touches.
"She wanted to be there so bad, she moved in with no hot water, no refrigerator, no phone service," her mother said.
Jamie Lennick was packed up and ready to go visit her daughter on Saturday when she heard about the mudslide and realized Amanda's house was right in the path of it.
She said she was staying by the phone and computer, checking for updates on what rescue crews had found.
"I do know they have found some bodies, but they're just tagging them for now while they look for survivors," she said.
"When you see the devastation and know it came down on her directly, it's hard to have hope at this point," she said. "At the same time, we don't want to give up hope.'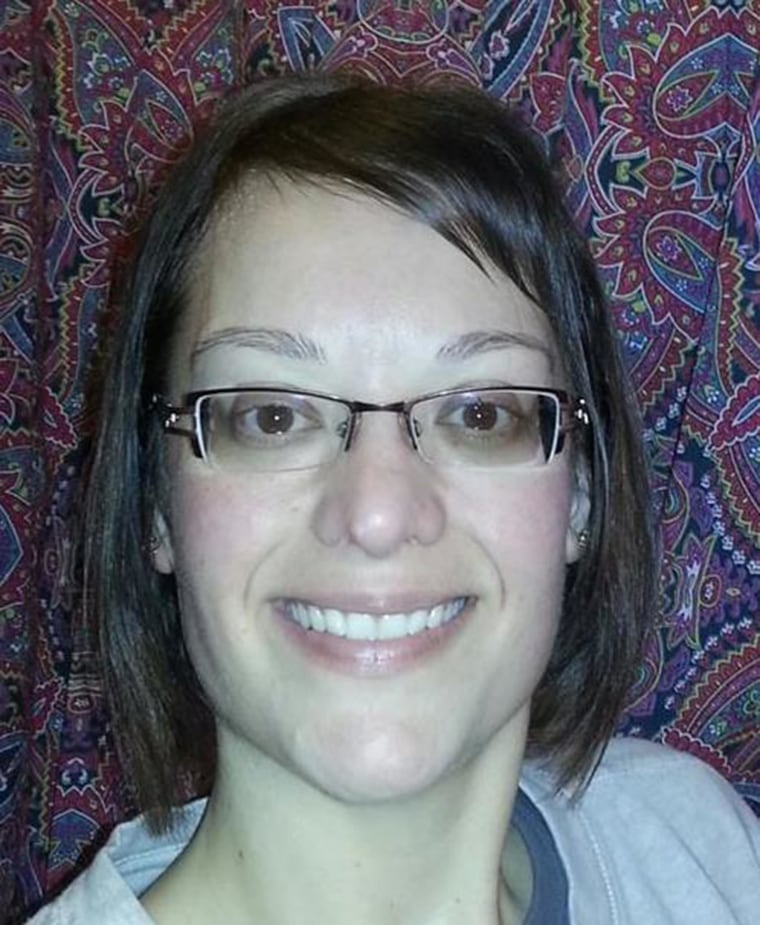 It's believed the workers at Lennick's house included electrician Bill Welsh, whose wife showed up at the daily media briefing Monday to hear the latest.
"I want to know where my husband is. I just need to know," said Barbara Welsh.
Bill left home at 10:30 a.m. to install a hot-water tank — an "easy-peasy" job, according to Barbara— and was due back at noon.
He never returned, and when news of the mudslide broke, his wife told herself that he must have been delayed because he was helping someone.
Two days later, with no word from him, that scenario didn't seem likely.
"I don't think he had a chance to do anything," she said.
Ruvena Bejvl also envisioned her grandson, Alan Bejvl, trying to help. The strapping 22-year-old construction worker was just that kind of guy, she said.
"He is very friendly. You can always count on him," she said.
Alan and his fiancee, Delaney Webb, were in Oso to visit her grandparents, Thom and Marcy Satterlee. Their next stop was supposed to be his mother's house, but they didn't show up.
"I think if there was a chance, he would be trying to help everybody get out. But I don't know," the grandmother said, her voice trailing off.
"We are still hoping that somehow they survived," she said.
But in the same breath, she betrayed a fear that was growing harder to deny.
"We still can't believe that he is gone," she said.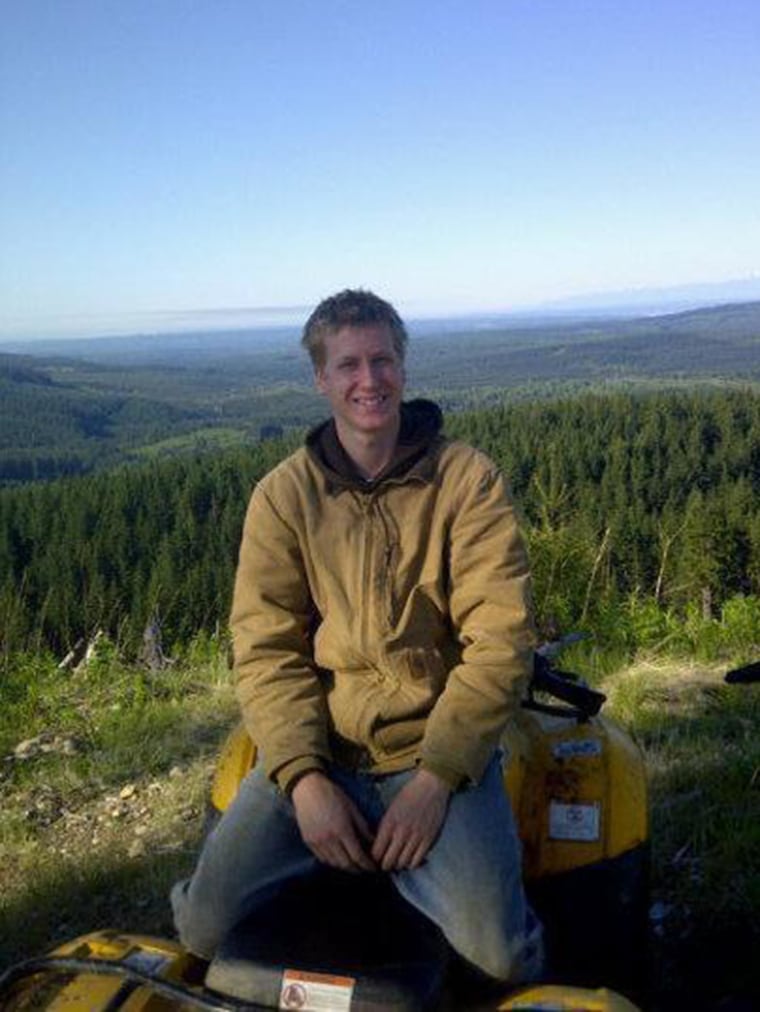 NBC News' Diane Duthweiler contributed to this report.