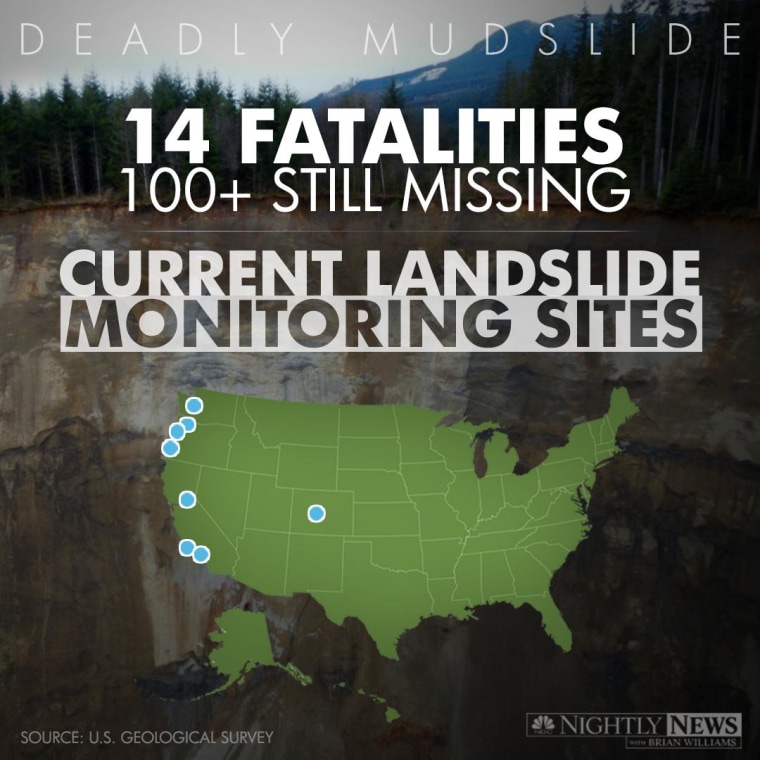 The U.S. Geological Survey is currently monitoring sites in Colorado and across the West Coast for possible landslides. The USGS says monitoring is essential to predicting the behavior of landslides and forecasting which storms can trigger large numbers of landslides.
The USGS is currently monitoring the following sites:
Chalk Cliffs near Buena Vista, Colo.
Dunsmore Canyon, Glendale, Calif.
Gap Fire, near Goleta, Calif.
Santa Barbara, Calif.
Highway 50 between Placerville and South Lake Tahoe, Calif.
Elliott State Forest, Ore.
Coast near Newport, Ore.
Portland, Ore.
Seattle, Wash.
NBC News' Elisha Fieldstadt notes, landslides can theoretically happen anywhere there is elevated terrain.