President Barack Obama on Wednesday got a close-up look at the devastation wrought on Arkansas communities after deadly tornadoes struck late last month.
Obama met with families that lost loved ones, local officials and emergency personnel in Vilonia, Arkansas.
Fifteen people were killed in Arkansas from the April 27 tornado outbreak near Little Rock that destroyed hundreds of homes.
Throughout the South and Midwest, at least 35 people were killed by the same powerful storm system.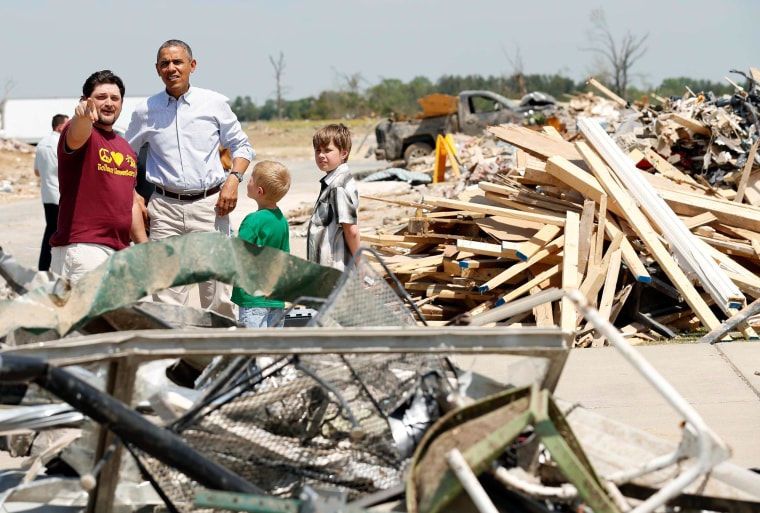 Obama first flew over a subdivision of cul-de-sacs that was destroyed, which still had visible evidence of the tornadoes' precise path of destruction
In Vilonia, Obama took a walking tour of Parkwood Meadows, where just six of its 56 homes have any part still standing.
He also met at City Hall with families, first responders and recovery workers.
"I could not be more impressed with the spirit of community that's here," Obama said at a stop in Vilonia.
The president said a lot of repair and rebuilding remains to be done, but that he came to remind residents they won't be doing the work alone.
"I'm here to make sure they know that the federal government's going to be right here until we get these communities rebuilt," Obama said. "Because when something like this happens to a wonderful community like this it happens to all of us, and we got to be there for them."
Obama was accompanied by Democrats Gov. Mike Beebe and Sen. Mark Pryor, as well as Rep. Tim Griffin, a Republican.
Pryor is running for a third term against Republican Rep. Tom Cotton in one of the most expensive and closely watched Senate races in the country. Neither candidate faces an opponent in the May 20 primary.
Pryor's willingness to appear with Obama is notable compared to other Democrats in difficult races who have chosen to keep their distance from the president.
Obama lost Arkansas in the 2008 and 2012 elections, and polls show he remains deeply unpopular in the state.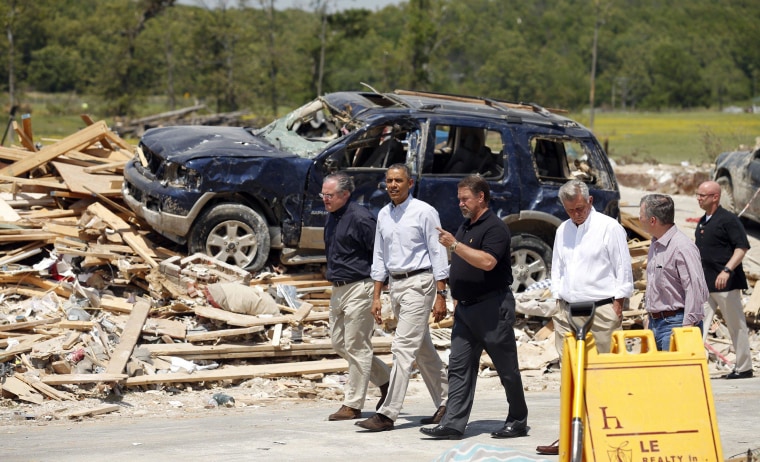 — with the Associated Press