As many as 50 cars are involved in a massive pileup on a central Pennsylvania highway, officials said Wednesday morning, as dangerous freezing rain continues to sweep eastward.
About 40 tractor-trailers and 10 cars were caught up in the wreck on Interstate 80 in Clearfield, local Fire Chief Chad Baughman told NBC affiliate WJAC.
A 13-mile stretch was closed on I-80, although the eastbound lanes were reopened around 10 a.m. ET. The scene is about two hours northwest of Harrisburg.
Clearfield Hospital was expecting at least three or four victims; the severity of injuries wasn't immediately known.
The state Department of Transportation had earlier Wednesday closed a 10-mile stretch of I-80 in western Pennsylvania and a seven-mile stretch in Clinton County, which neighbors Clearfield County, after reports of jackknifed tractor-trailers.
This latest weather-related pileup follows another one last Friday outside of Philadelphia that involved as many as 100 cars and caused 30 injuries.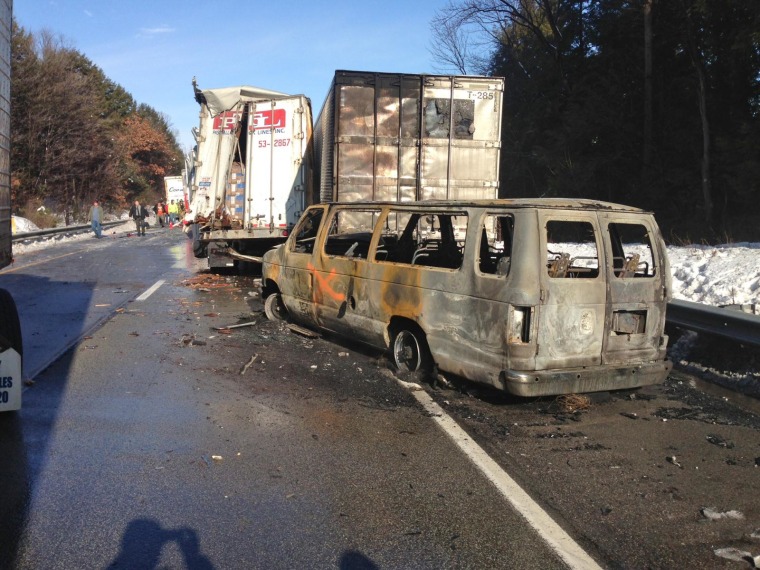 — Erik Ortiz